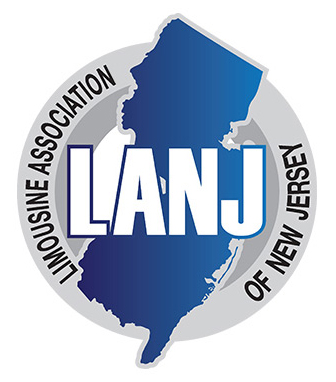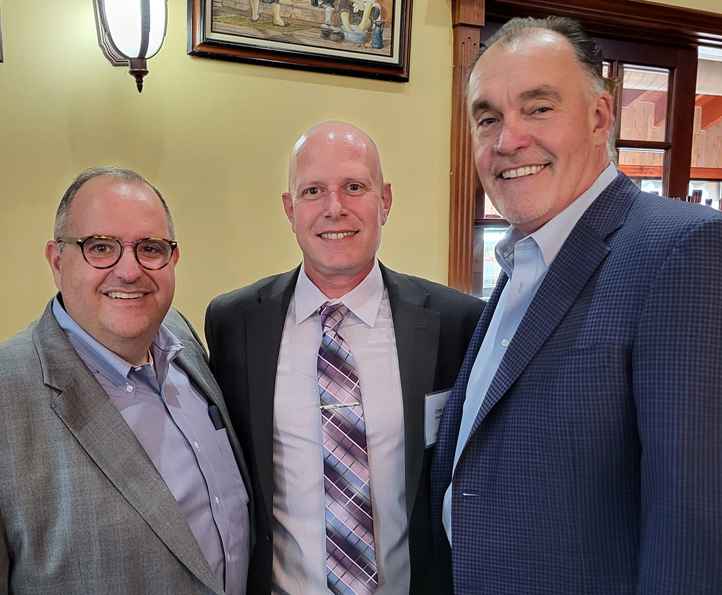 L to R: LANJ President Jason Sharenow, CD President Chris Weiss, and Tim Rose of Dolphin Transportation Specialists
For the first time since 2019, the Limousine Association of New Jersey (LANJ) returned to Fernandes Steak House in Newark, N.J., for a member dinner/meeting on Tuesday, May 17. In addition to offering members and guests from across the tri-state area (and beyond) the opportunity to network while enjoying an all-you-can-eat Rodizio-style meal, the event allowed LANJ to recognize one of their longest and most dedicated members.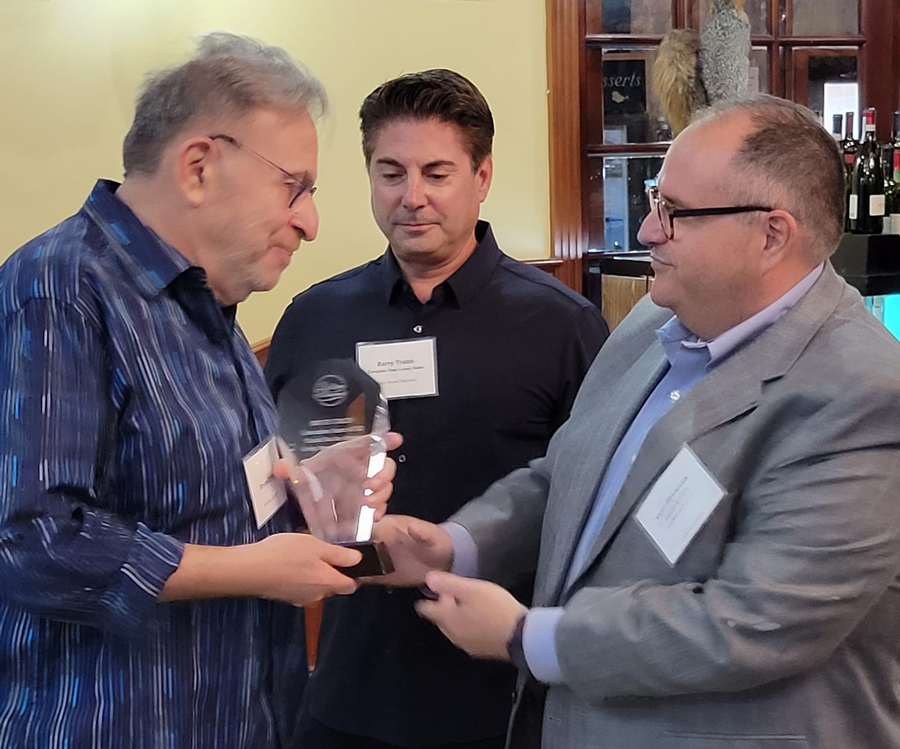 Bruce Cirlin, who is retiring from Complete Fleet, was honored for his dedication to LANJ
Spirits were high as an open-bar cocktail hour sponsored by Complete Fleet Livery Sales started the evening, giving attendees a chance to schmooze a bit and reconnect as an association after more than two years. More than forty operators and guests were in attendance, including CD President Chris Weiss and Editor Rob Smentek.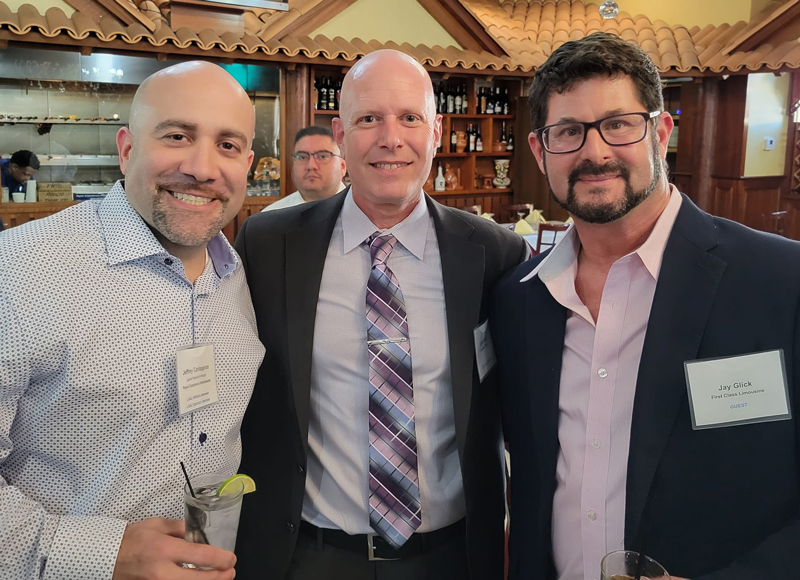 L to R: Jeffrey Cartagena of Leros/Royal Coachman, CD President Chris Weiss, and Jay Glick of First Class Customs
Prior to the meal being served, LANJ President Jason Sharenow of Broadway Elite Worldwide welcomed everyone to the dinner and expressed his gratitude to those who took the time out of their busy schedules to come to the event. He added that operators are "learning to walk again" after keeping their businesses afloat after the pandemic, and emphasized LANJ's commitment to its members and the industry at large.  Next, Sharenow got the crowd enthused about the upcoming CD Executive Retreat, and spoke a bit about the recently nominated New York Taxi and Limousine Commissioner David Do, who is viewed as an ally to the area's luxury ground operators.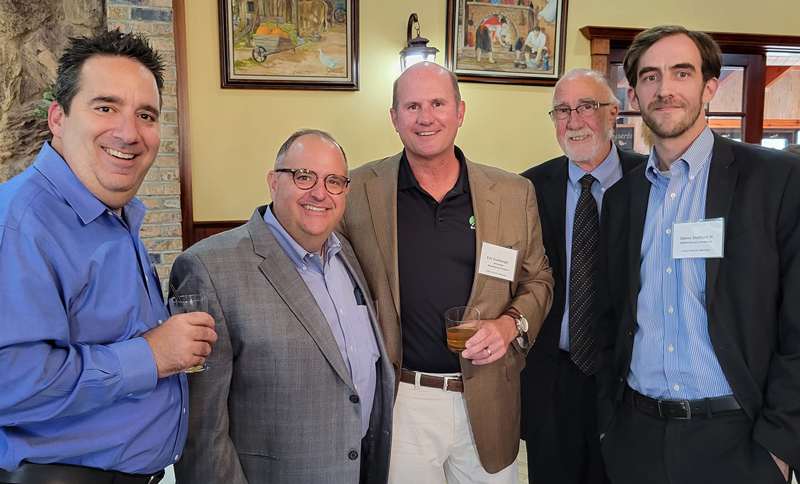 L to R: Joe Gulino of Gem Limousine, LANJ President Jason Sharenow, Eric Coolbaugh of Advantage Remarketing Solutions, Glenn Stafford of Love Limousine, and Glenn Stafford Jr. of Love Limousine
Sharenow then presented an award to Complete Fleet's Bruce Cirlin, who recently retired from the industry after more than 40 years of fleet vehicle sales. Not only is Cirlin a beloved figure in the industry, but he is long-time supporter of LANJ, serving as a co-organizer of the association's annual fundraising auction dinner. Visibly moved by the award, Cirlin thanked his partners at Complete Fleet, clients, friends, and his wife, Sheryle. Though enjoying retirement, he confirmed that he will remain a friend to the industry and looks forward to returning to next year's CD/NLA Show in Las Vegas.
Visit lanj.org for more information.
---
See the June 2022 extended magazine version here.
[05.23.22]