With the Chauffeur Driven Executive Retreat less than two weeks away, you might be experiencing a bit of FOMO. But have no fear—there's still time to join us at the Loews Miami Beach Hotel this June 12-14. Just head on over to cdexecutiveretreat.com to register. Your admission price includes our Opening Dinner & Party on the beach with open bar, two days of on-point education from experts both within and outside the industry, a dinner cruise with open bar aboard the Biscayne Lady yacht, breakfast and lunch on Monday and Tuesday, a vendor/sponsor meet-and-greet, and all the one-on-one networking you can pack into three days… not to mention a tour of the Wynwood Walls street art gallery and plenty of opportunity to sit by the pool or ocean and unwind. Whew! Now, that's what we call a getaway!

It goes without saying that CD Executive Retreat wouldn't be possible without the generous support of our sponsors. That's why we're pleased to announce that EmpireCLS has come on board as a Gold Sponsor of the event, and is inviting their affiliates and guests for a discussion about technology and other industry issues. CEO David Seelinger and his executive team, including Joey Phelps, Steve Horowitz, and Ed Martinez, will be on hand throughout the retreat, giving EmpireCLS partners and operators a rare chance to have some face time with the people behind one of the country's leading operations.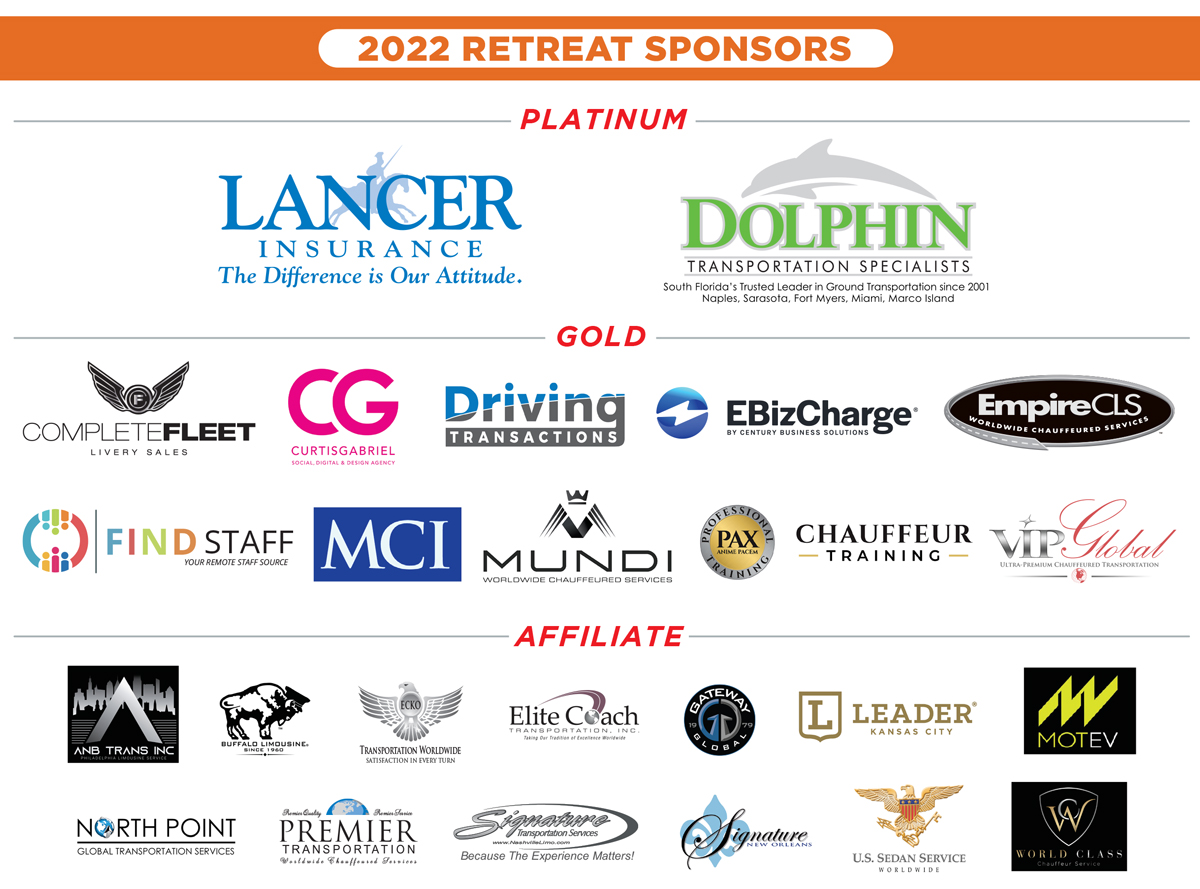 "We're happy to be headed to Miami to support the CD Executive Retreat. This provides us with an excellent opportunity to meet with our partners and be introduced to new faces within the industry," says Seelinger.
EmpireCLS joins a host of Gold-Level Sponsors that includes Century Business Solutions, Complete Fleet, Curtis Gabriel, Driving Transactions, Find Staff, MCI, Mundi Worldwide, PAX Training, and VIP Global. Our Affiliate Sponsors include ANB Trans, Buffalo Limousine, Ecko Transportation, Elite Coach, Gateway Global, LEADER Kansas City, Motev, North Point Global Transportation Services, Premier Transportation, Signature New Orleans, U.S. Sedan Service, and World Class Chauffeur Service. And of course, special thanks to Platinum Sponsors Lancer Insurance and Dolphin Transportation Specialists for their support of this comeback event.
Discounted hotel rooms are extremely limited at this point. Please contact Director of Events Jess Pavlow at jess@chauffeurdriven.com for availability.
Visit cdexecutiveretreat.com for more information.
[05.31.22]