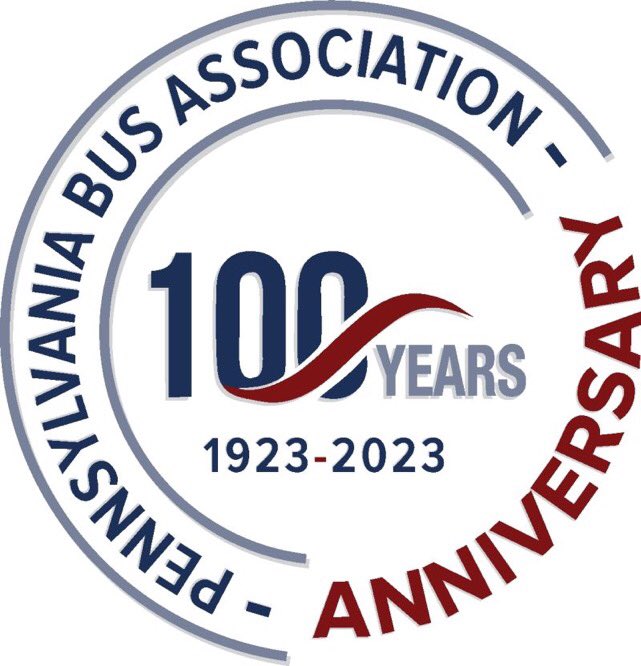 The Pennsylvania Bus Association (PBA) recently held its annual conference in State College on June 20, which included awards, elections, and gearing up for the year ahead. The association, which was Incorporated in 1923 as a nonprofit organization dedicated to representing the business and governmental interests of private bus companies operating in Pennsylvania, is also looking ahead to its milestone 100th anniversary in 2023.
Officer Positions (term through June 2024):
Chair: Tammy Wolf-Baker of Wolf's Bus Lines (first woman chair)
Vice Chair: Brian Kurtz of Elite Coach
New Directors Elected (term through June 2024):
Douglas Rydbom of Premier #1 Limousine
Tracy Showman of Quest Coach
Gary Hahn of National Comedy Center (Travel Supplier Representative)
Operator Members Renewed (term through June 2024):
John Bailey of Bailey Coach
Sandy Borowsky of Starr Bus Charter & Tours
Amy Brooks of Susquehanna Trailways
Todd Campbell of Campbell Bus Lines
Jonathan Berzas of Fullington Trailways
Nelson Floyd of Perkiomen Tours
Jim JeBran of Trans-Bridge Lines
Alison Sherman of Klein Transportation
Gary Shimshock of Budget Charter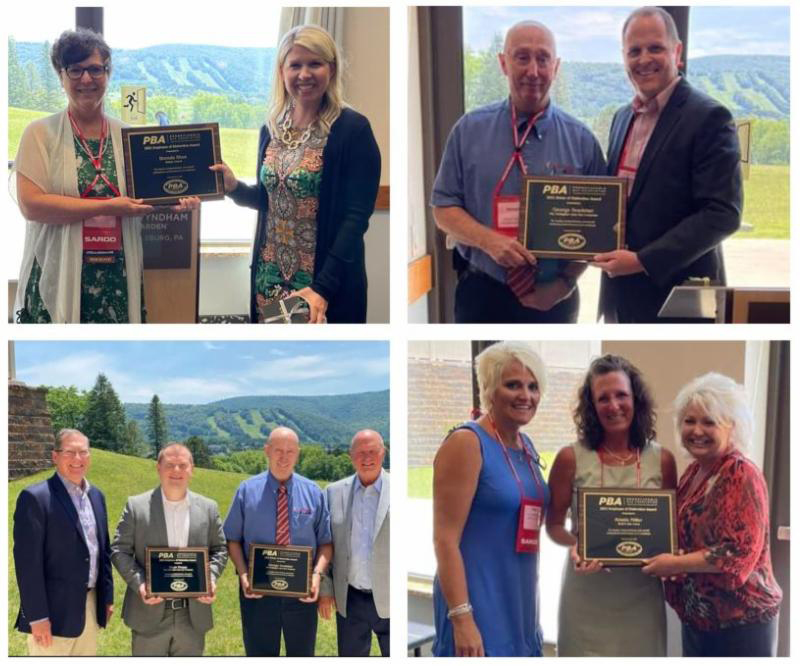 To view the full PBA Leadership Team, click here.
The PBA also recognized nine PBA members' employees as the recipients of the Drivers and Employees of Distinction Award. The recipients were honored at the June 21 luncheon and received engraved plaques, pins, and Bulova watches. The awards are an annual program that enables bus company members to recognize outstanding employees for contributions to the company they are employed by, their passengers, the motorcoach industry in general, and the community in which they serve.
The honorees included:
Driver of Distinction Award: Chris Yeckley of Anderson Coach, George Snedeker of The Fullington Auto Bus Company, Pablo Barrionuevo of Martz Trailways, and Larry Fink of Susquehanna Trailways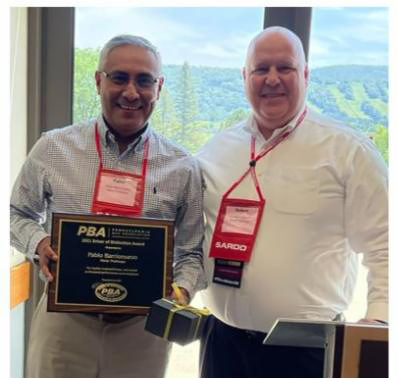 Employee of Distinction Award: Nichole Baer of Anderson Coach, Brenda Shue of Bailey Coach, Claye Knepp of The Fullington Auto Bus Company, Kelly Hay of Mlaker Transportation, and Kristin Miller of Wolf's Bus Lines
Additionally, John Bailey of Bailey Coach was surprised with his own Employee of Distinction Award thanking him for his six years of chairmanship.
Visit pabus.org for more information.
[07.05.22]