You asked for it and we listened. In this column, we ask operators of all sizes and from all walks of the industry a question about their business and report their answers so you can assess how your own company compares to your peers. If you would like to participate, please email Rob Smentek at rob@chauffeurdriven.com for next issue's question.
TOPIC:

What benefits/incentives are you offering to attract new employees? What has been successful or not?
---

We offer company-paid vacation time, health insurance premium of 50 percent for employee individual coverage, short- and long-term disability, and competitive pay. Dental and vision coverage are also available. We have surveyed employees about 401(k) plans but haven't found much interest. More importantly, by treating our employees fairly and with respect, they become our best recruiters through word of mouth. Chauffeurs from different companies talk to each other all the time and make comparisons. We attract experienced chauffeurs because of our excellent reputation and compensation/benefit package
Randy Allen, Partner/CTO
James Limousine Service in Richmond, Va.
---
Honestly, we're not really doing anything unusual; we're just paying appropriate hourly pay rates, health insurance contributions, IRA with match, flexible schedules, and PTO.
Nick Boccio, General Manager Buffalo Limousine in Buffalo, N.Y.
---
We believe that most households have two needs: benefits and cash.
We see a division of labor occurring in most cases, so:
1. Companies that offer great benies (we don't) get great employees.
2. Companies that pay above-average wages (we do) get great employees.
3. Companies that try to do a little of each struggle to satisfy either and can't afford great employees as a result.
Dan Goff, Owner
A Goff Transportation in Ruckersville, Va.
---
I have increased pay, educated myself on HR hiring practices to better identify qualified applicants, and listened to their needs and expectations. Also, we offer flexible schedules, try to accurately convey the realities of the job so they can manage their expectations, and seek direct referrals from drivers and friends. We've stopped just short of offering bonuses because it's unfair to current drivers. I'm looking to reclassify my posting (for online job sites) under hospitality instead of transportation to see if that helps. I don't consider hiring TNC drivers anymore; they just can't adjust away from a taxi mindset and it wastes my time in training.
Thomas Halsnik, President
Walsh Chauffeured Transportation in Tampa, Fla.
---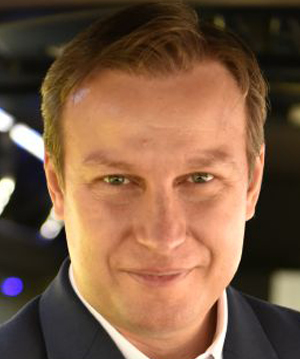 To retain and inquire about talented employees, we offer competitive pay and sign-on bonuses; we also utilize an employee referral bonus program. To increase morale and stimulate our drivers on every payroll, we also have a safety and performance bonus. With this, we make them feel special and appreciated. We are also in process of offering PTO and some health benefits.
Stefan Kisiov, Managing Partner
K&G Coach Line in Park Ridge, Ill.
---
I can honestly say after 28 years in the industry that NOTHING motivates a new potential recruit more than money! I promise that is truly our "secret sauce." With medical care being more than affordable, that doesn't seem to be a motivator for our new hires, nor a 401(k). So, I find that if I pay a chauffeur more ($15/hr) not only do they stay for many years, but they feel appreciated and can pay their bills. Money is and will always be the way to secure fantastic help at any position you are trying to fill. Also, after an employee's first year, a paid week vacation for all full-time drivers is a guaranteed. This method has helped me retain and recruit after the pandemic, and I'm proud to say I have the same team for 16 years both part time and full time with additional new team members.
Wendy Kleefisch, President
Brevard Executive Limousine in Indialantic, Fla.
---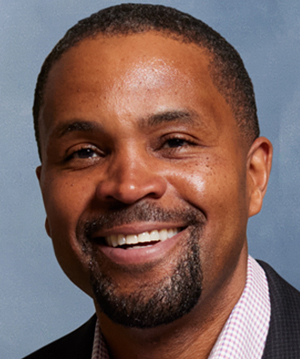 Money is always to be considered, but the quick-dollar employees I am not interested in. There have been times where some of my managers would come to me concerned about the opening of a new call center or Amazon distribution center near our office. In none of those cases did we have mass attrition because of the work environment we have that could never be replicated by such larger companies. When looking at Amazon's incredibly high turnover, it tells me that people go there for the idea of making a high hourly wage and quickly realize it's not what they expected. My point is that it starts with the environment and then once they're in you tend to have more success in retention of great talent—as long as you have a healthy place to work.
Shariff McMichael, President/CEO
Dav El/BostonCoach in Everett, Mass.
---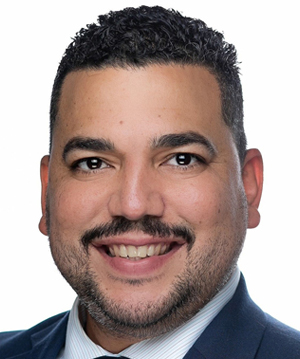 We have found that new hires are looking for positions where they can grow. We start them as dispatchers/reservation agents, and after eight months they have the opportunity to become the assigned group coordinator to one of the sales agents and gain a commission from those groups. When they gain experience and get to know the matrix of our operation, they can become the leader of one of the properties we serve. With chauffeurs, we assign a lead chauffeur for each property who oversees training the team on all details of these properties. Lead chauffeurs can take their vehicle home and has a minimum guarantee of a productivity bonus.

Our car washers are usually 16-18 years old, but as soon they are mature enough—and the lead chauffeurs tell me they are ready—they can start the process to become chauffeurs (once they are 19+ years old).

For our sales team, they love commissions, taking their clients around, and being driven by one of our chauffeurs. At the same time, they are our mystery shoppers.

For the administration team, getting them involved in all decisions of the company is often more important to them than the benefits they get.
Robert Rodríguez, President/CEO
First Class Destination Solutions in Carolina, Puerto Rico
---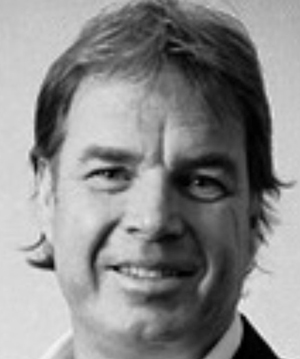 If an employee of ours brings in a new employee, he or she is offered a vacation worth €2500.00. With this method, we have already been able to add two new people to our team.
Bart van Leijden CEO/Founder
ETS Luxury Driving in Barendrecht, Netherlands
---
We really haven't changed anything regarding our hiring practices. I am not a fan of hiring incentives like bonuses. In my opinion, things like this erode your culture as bonuses should be going to the people you have currently on the payroll, not to potential hires. However, we do offer medical benefits, bonuses, paid holidays, and PTO to our chauffeurs.
Scott Woodruff, Owner
Majestic Limo & Coach in Des Moines, Iowa
---
We've loved hearing your answers to our benchmarking questions—but we always welcome suggestions for future topics, too!
Send an email to rob@chauffeurdriven.com you just might see your query answered in our next e-News.
[07.06.22]