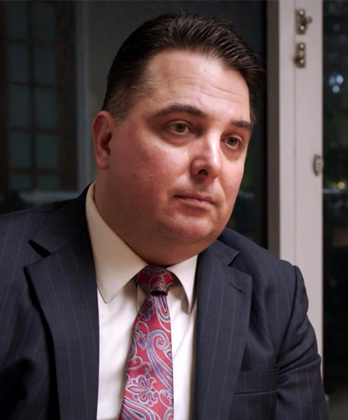 Matt Daus of Windels Marx
Matt Daus, founder and chair of law firm Windels Marx' Transportation Practice Group, has been appointed as chair of the New York City Bar Association's Transportation Law Committee, a three-year term. The announcement was made in Daus' daily newsletter this week. Daus served as commissioner of the NYC Taxi & Limousine Commission and is the current president of International Association of Transportation Regulators (IATR), as well as a prolific industry writer and speaker, including to Chauffeur Driven. He was appointed by NYC Bar President Susan Kohlmann.
"I am honored to accept the President's nomination, and look forward to proactively addressing the many legal and policy issues involved in multi-modal transportation technology innovation and governance," said Daus in the release. "We will tackle important topics that impact equitable and sustainable mobility in the NYC region, such as congestion pricing, subway crime, electric vehicle infrastructure, accessibility, freight, automated vehicles and more.  Stay tuned as we begin our journey on a legal path to our final mobility destination—a safe, equitable, affordable and sustainable public/private transportation ecosystem."
The Transportation Committee is focused on the legal and regulatory issues that surround transportation, from transit strikes to hybrid taxis to procurement policies, according to the Bar's website. More recently, the complications of congestion pricing have been making the news and is on the committee's agenda. Daus has written and lectured extensively on the changing, multi-modal transportation sector as NYC and cities across the world grapple with policies and procedures for the diverse landscape and the population it serves. No longer just transporting people from A to B, issues are as much about privacy, equity, and sustainability as they are about public safety and labor.   
According to Daus, the Committee's emphasis will be on technology innovation and multi-modal integration. This includes curbing subway crime; congestion pricing and mitigation; electric vehicle (EV) infrastructure; automated and connected vehicles (driverless cars and Robotaxis); gig economy worker issues & driver pay/benefits; freight and rail infrastructure; and more.
The NYC Bar, founded in 1870, is a voluntary association of lawyers and law students with more than 25,000 members. The NYC Bar's mission is to equip and mobilize a diverse legal profession to practice with excellence, promote reform of the law, and uphold the rule of law and access to justice in support of a fair society and the public interest in our community, our nation, and throughout the world.
[12.06.22]