Southwest's Airmageddon: What Happened? What do you get when you combine the busiest holiday travel season in years with a monumental winter storm? Chaos at most major airports—thanks largely to budget airline Southwest Airlines cancelling close to 16,000 flights since last week. So, what the heck happened? Frankly, it depends whom—and when—you ask.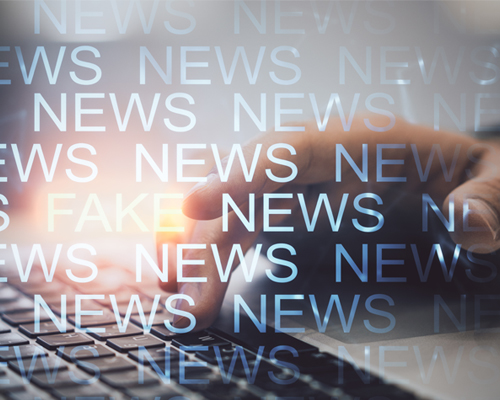 Initial reports blamed the cancellations on Winter Storm Elliot, which truly wreaked havoc across much of the country: snow, wind, ice… the whole shebang. But later, sources came forward and said that Southwest's "antiquated" scheduling system played an integral role in the airline's service failure.
"We were fully staffed and prepared for the approaching holiday weekend when the severe weather swept across the continent …" Southwest said in a statement. However, Captain Mike Santoro, vice president of the Southwest Airlines Pilots Association (SWAPA), told Business Insider that while the winter storm was a "catalyst" for the disruptions, the company's "outdated" scheduling software created the snowball. In short, the system that tracks the company's pilots and flight attendants' whereabouts got so overloaded that it could not keep up, ultimately causing Southwest to cancel flights it could not staff.
As of the new year, Southwest's service has largely been restored to normal, but the company is facing a long road ahead to rebuild its "love" with passengers, not to mention a proposed class action suit in a New Orleans court for not refunding passengers for their trouble.
Sources: CNN, Business Insider, Forbes
---
CDC Renews COVID Test Mandate for Travelers From China: After nearly three years of its so-called "COVID Zero" policy, the world's second largest economy is experiencing a severe spread of the virus now that policies are being loosened. Effective January 5, the US government is requiring proof of a negative COVID test for all passengers ages two or older flying from greater China, Hong Kong, or Macau, as well as those traveling from China Incheon International Airport, Toronto Pearson International Airport, or Vancouver International Airport. Passengers must present a negative test within two days of the flight, or show documentation of recovery if tested positive more than 10 days before the flight.
The CDC's Acting Director for the Division of Global Migration and Quarantine Lisa Rotz said the testing is necessary because of "a veritable explosion in cases and transmission." Rotz explained that since China has not experienced the same transmission level as in other parts of the world, a greater number of people there lack immunity.
Sources: Aviation International News, Reuters
---
Spending Bill Creates Assistant Secretary of Travel & Tourism: While most countries have ministers or secretaries of tourism, the US has never had a senior government official overseeing tourism strategy, despite being one of the top destinations for international tourism. This will soon change as the massive omnibus spending bill that was approved by Congress on Dec. 22 includes the creation of an assistant secretary of travel and tourism within the US Department of Commerce. 
Representatives from the travel industry have been applauding the move. Case in point: American Society of Travel Advisors Executive Vice President for Advocacy Eben Peck, who said that creating a high-level leadership position within the federal government "would protect the industry from unnecessary setbacks due to conflicting and confusing policy decisions in the future."
In addition, the bipartisan legislation, introduced by US Senator Jacky Rosen (D-NV) and Senator Roger Wicker (R-MS), would formally authorize the US Travel and Tourism Advisory Board, collect data on domestic travel and tourism, mandate the development of a national travel and tourism strategy every 10 years, and report on the effects of the pandemic on the travel and tourism industry. This legislation has been widely endorsed by industry groups.
Sources: Travel Weekly, Rosen.Senate.gov
---
Move Aside, EVs, There's a New Power in Town: Could hydrogen be the next big thing? OK, so hydrogen-powered vehicles aren't exactly a new phenomenon, but they are gaining some renewed traction with selected manufacturers that are diversifying their offerings. OEMs worldwide are all competing for the resources needed to advance the widescale production of battery-powered vehicles, but range is still a sticking point for many—especially those in harsher climates where it's impacted the most. BMW announced in December that it would be producing a hydrogen version of its iX5 sports activity vehicle for the European market, and more recently Toyota announced their version of a hydrogen fuel cell vehicle similar to the Corolla. Mercedes-Benz has been in an on-again, off-again relationship with it, while Cummins is developing it as an alternative to diesel. The fuel source is largely carbon neutral, although most current hydrogen is created using natural gas. The upside is that hydrogen-powered engines use many of the same components as traditional ICE engines, unlike EVs. The downside, however, is the availability of hydrogen fueling stations (mostly limited to California right now) and costly production of fuel cells. The march toward sustainability continues…
Sources: BMW media, Toyota media, Cummins media, moparinsiders.com
---
[01.02.23]