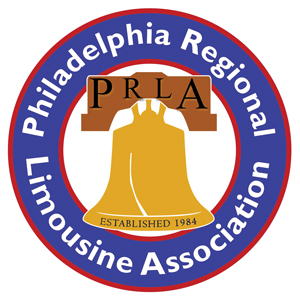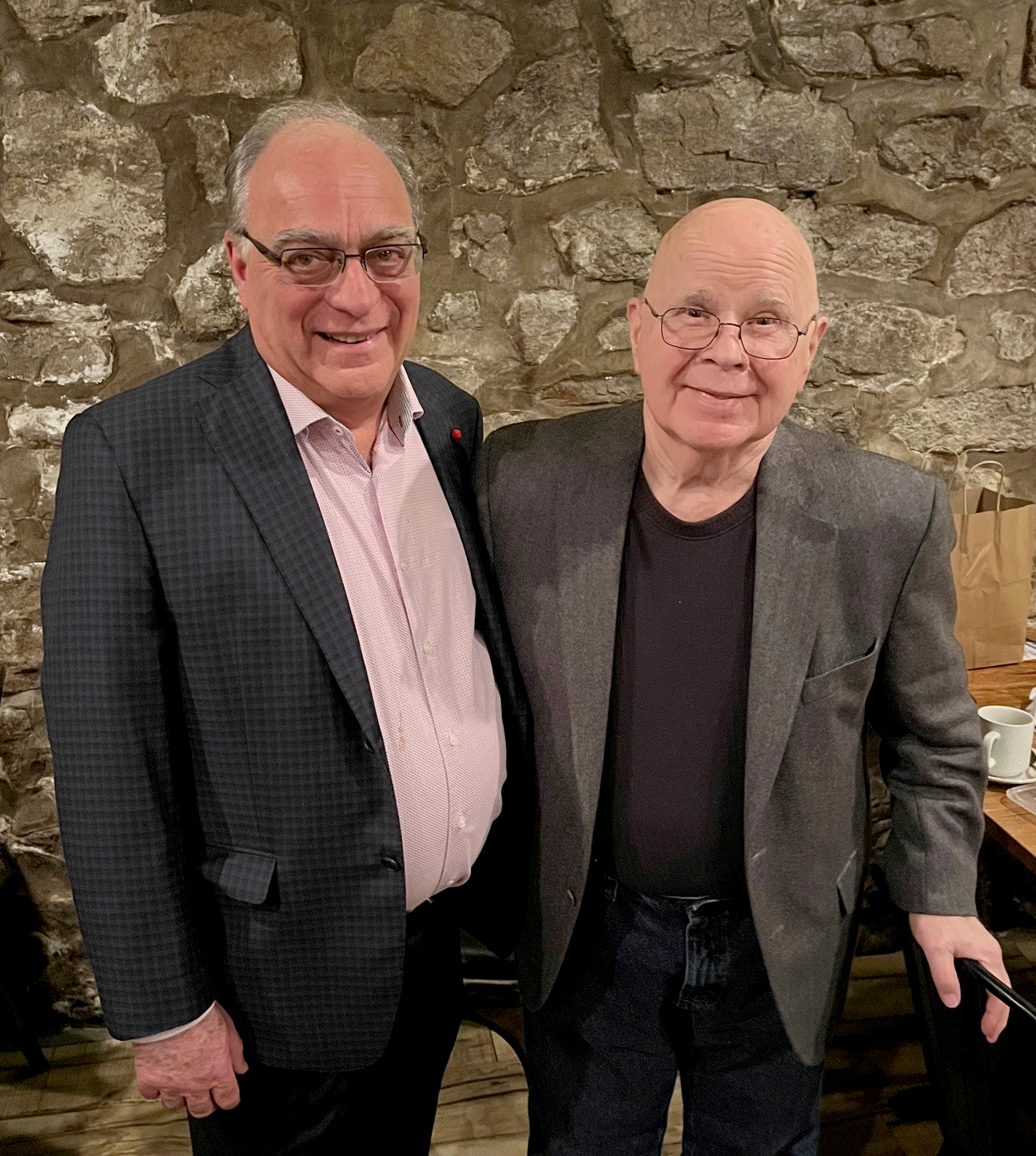 PRLA Vice President Tony Viscusi Global Limousine Service (left) with Past-President Jim Salinger
The Philadelphia Regional Limousine Association (PRLA) hosted their Spring membership meeting on Wednesday, March 15, at Il Granaio restaurant in Phoenixville, Pa. Sponsored by Philadelphia Insurance, the dinner meeting welcomed more than 30 members and guests, including guest speaker Ken Lucci of Driving Transactions.
"We had a great meeting, says PRLA Secretary Tracy Salinger of Unique Limousine. "There was a strong spirit of camaraderie, and we welcomed several new members."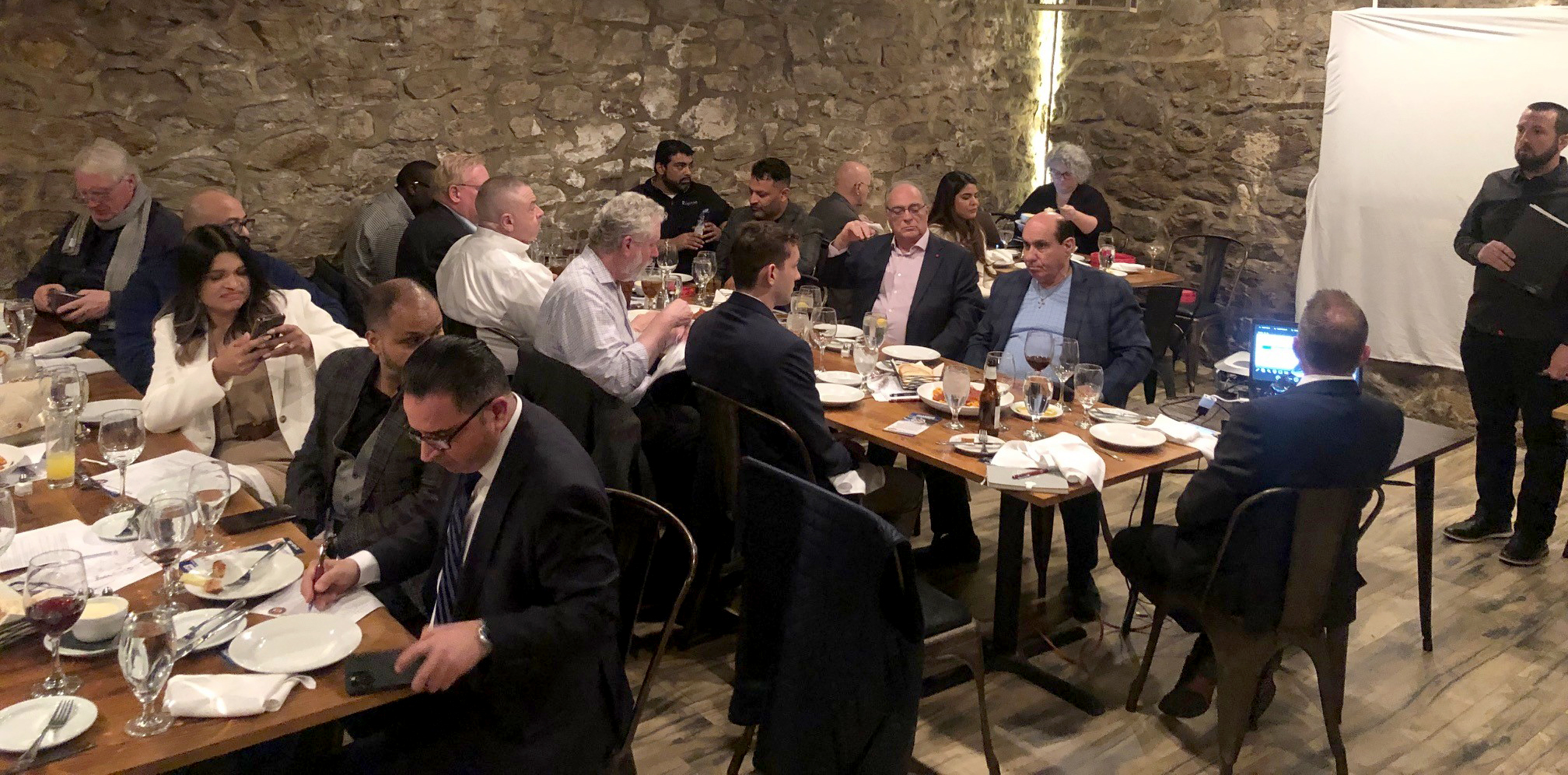 More than 30 operators attended the PRLA membership meeting at Il Granaio in Phoenixville, Pa.
The group was joined by Adam Weisman of Philadelphia Insurance, who fielded questions from the attendees. Of the matters discussed at the meeting, chief among them was the new pickup zone at the Philadelphia International Airport. In the days before the PRLA meeting the airport designated curbside pickup to Uber and Lyft, limiting limousine and black car services to a section across a busy street.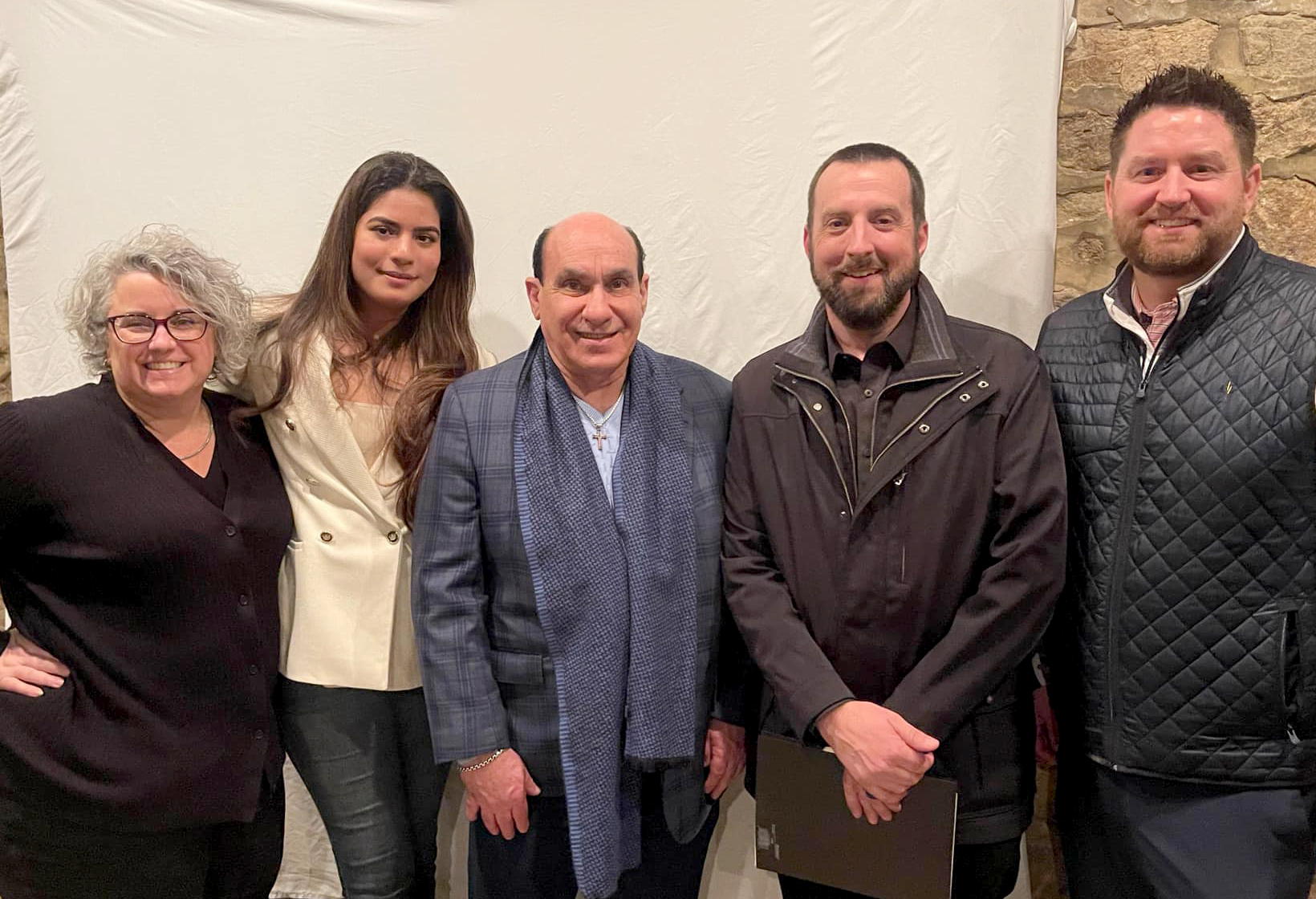 L to R: PRLA Secretary Tracy Salinger of Unique Limousine, Suman Anwar of ANB Trans Inc., Director John Arone of Transportation Insurance Brokers, Treasurer Bob Euler Jr. of King Limousine, and President Johnny Donohoe of Sterling Limousine
"Because of this new rule, we discussed where liability starts when we pick up our clients. We are literally crossing traffic when we walk them to the vehicle. It goes without saying that we will be held responsible if, God forbid, an accident happens while we are taking our clients to the car. It's just another reminder to look both ways, just like mom said," says Salinger.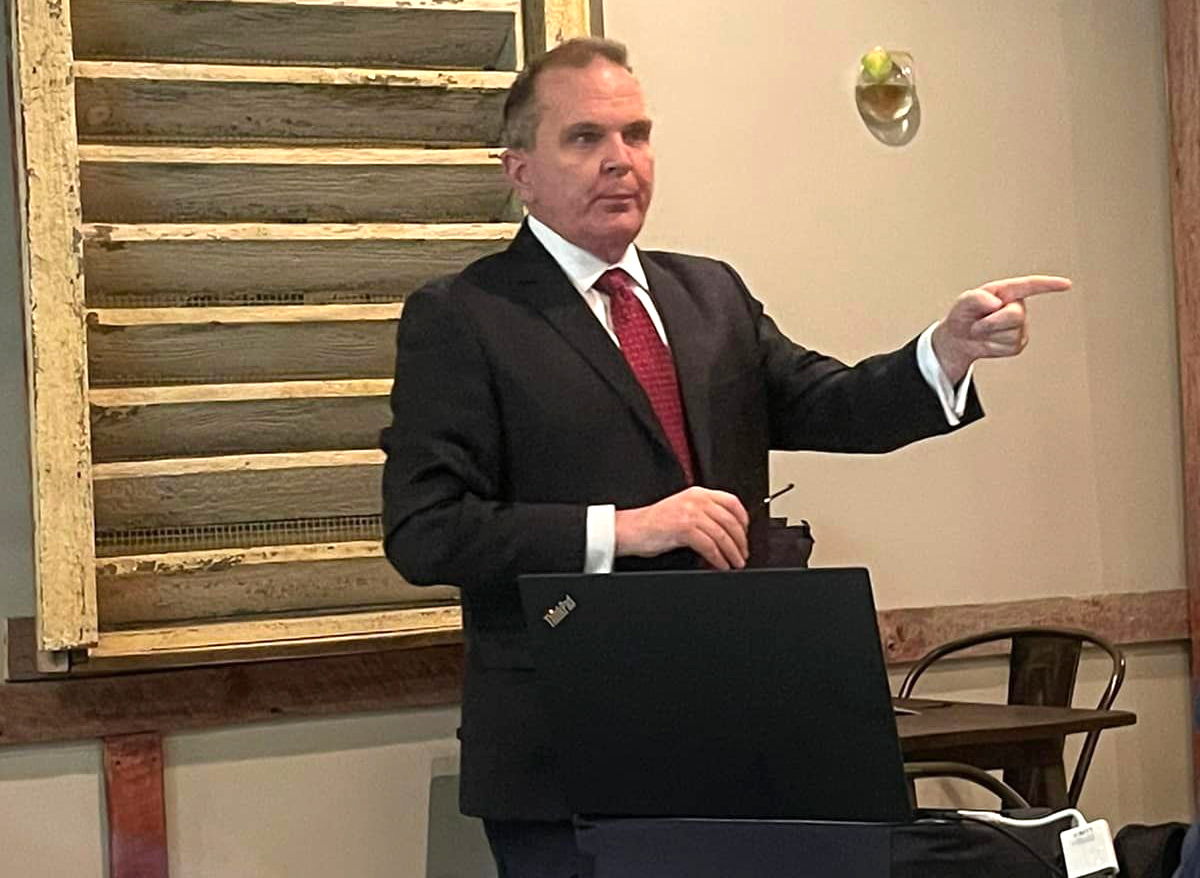 Ken Lucci of Driving Transactions
After a successful appearance at February's Limousine Association of New Jersey meeting, Lucci was asked to share his Knowing Costs to Create Profitable Pricing Strategies presentation with the PRLA membership. Among the matters discussed was the fact that profit is not a dirty word. With costs steadily rising across the board, it's important that operators not be afraid to raise their prices.
"This was a great crowd," says Lucci. "The PRLA folks were engaged and eager to learn."
During a board meeting that proceeded the dinner event, the PRLA Board issued dates for their 2023 quarterly meetings: June 14, September 13, and December 13.
Visit prlainc.com for more information.
[03.21.23]