King of Prussia, Pa. — About 40 members of the Philadelphia Regional Limousine Association (PRLA) attended the association's February 11 meeting at Maggiano's Little Italy, which kicked off with dinner and a chance for all in attendance to mingle and network.

After a report from PRLA Treasurer Chris Haines of Michaels Classic Limousine, President Steve Rhoads of Rhoads Limousine reported on the Limousine Association of New Jersey (LANJ) meeting he attended January 21, citing the experience as an impressive one that presented "a great opportunity" to convey crucial information between the two neighboring organizations. LANJ had appointed Rhoads as an honorary member of its board of directors in recognition of the mutually beneficial relationship LANJ and PRLA have enjoyed over the years.

With nothing new to report regarding the Philadelphia International Airport, PRLA members discussed how they intend to move forward in addressing TNCs. The board had decided to contact Jimmy Schantz at Senator Lisa Boscola's office to voice their concerns about unregulated transportation companies, as well as meeting with state representatives.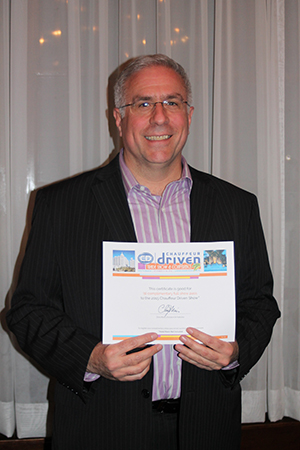 PRLA Director Anthony Onorata of Anthony Limousine won the pass to Chauffeur Driven's Miami Beach showMembers had a number of suggestions for ways the association should proceed. Rhoads urged everyone to contact their local legislators, while Mike Barreto of Flyte Time Worldwide emphasized the importance of how walking the halls and giving a face to the industry in its grassroots campaign can offset the deep pockets of TNCs. Vendor Member Steve Edelmann of Royale Limousine Manufacturers also stressed that it's crucial for everyone to present a unified message and front so the association is "speaking with the same voice."

PRLA welcomed its newest vendor member, Harrisburg-based Rohrer Bus Sales. Rohrer's Executive Vice President Ken Ellenberger spoke to the group and provided an overview of the company's products, which include school buses, Krystal and Federal buses, and MV-1 vehicles.

Chauffeur Driven's Show Manager Lauren D'Ambra and Editor Madeleine Maccar both attended the evening meeting. D'Ambra spoke about the events CD has planned for 2015, focusing on the inaugural Executive Retreat in Nashville this June. She also raffled off two passes: Tony Previte of Dynasty Limousine won the pass to Nashville, while Anthony Onorata of Anthony Limousine won the Miami show pass.

The next PRLA meeting will be March 11.

Visit prlainc.com for more information.

[CD0215]