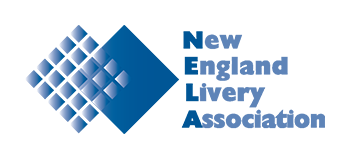 Boston — When Massachusetts Governor Charlie Baker signed the state's first comprehensive TNC regulations into law on August 5, it was largely a victory for passenger safety—and the result of a long-term, aggressive lobbying effort on New England Livery Association's (NELA's) part.

Among other things, TNC vehicles will now be required to submit to inspection, and the companies themselves will have an additional background check performed by the state of Massachusetts, as well as be required to pay commercial toll rates and face a 20-cent surcharge on every ride.

While the senate had previously debated a version of H-4049 that seemed to defer to the side of the TNCs, the Massachusetts House's final version of the bill included much of what NELA has been advocating for in terms of augmented regulatory safety in transportation, though its top four issues—fingerprint background checks, TNC plates, 24/7 commercial insurance, and a five-year moratorium on non-livery-tagged TNC vehicles operating at both Logan Airport and the Boston Convention and Exhibition Center—did not yield across-the-board victories.

"We didn't get TNC plates but they'll have front and rear decals; no 24/7 insurance, but it was clearly stated that their drivers cannot operate on their personal insurance, they must notify their insurance provider that they are driving for a TNC, and they have to have TNC insurance; plus, their drivers are required to undergo a second background check administrated by the state," said NELA Executive Director Rick Szilagyi.

He added that, when compared to regulatory battles like those in Rhode Island, the recent law is a considerable success.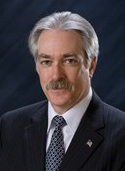 NELA Executive Director Rick Szilagyi"We had a staunch supporter in the Rhode Island State House and we had a great House bill—it was the best bill I've seen. Period," Szilagyi said. "It called for fingerprinting and even limited the number of on-demand drivers before a TNC company had to pay additional monies to the state; on the Senate side, the governor told the senator to drop the Uber bill and, at the end of the day, our House and our guy rolled over to the Senate. So in Rhode Island, you now have a 100-percent Uber bill—thankfully, that did not happen in Massachusetts."

Besides, Szilagyi says that NELA hasn't "lost the Logan Airport battle yet," as Massachusetts Port Authority (or Massport), which owns and operates three Massachusetts airports, including Logan, is not currently restricting TNC activity to and from them—but the port authority does have a decision to make in terms of operating authority.

The next wave of fights in Massachusetts will focus on fingerprinting for all transportation providers once the next legislative session begins, as well continue to seek action to mitigate TNCs operating at both Logan and the new convention center.

"We have to continue talking with Massport now because the Logan Airport and the convention center issue is really important to our taxi brothers," Szilagyi said. "We wanted a five-year moratorium so TNCs could not pick up at either location. It's a fairness issue: Taxi medallions helped support the building of the new convention center."

NELA's next event will be the George Colarullo Memorial Golf Tournament August 16, and its quarterly membership meeting will be September 13.

Visit nelivery.org for more information.

[CD0816]