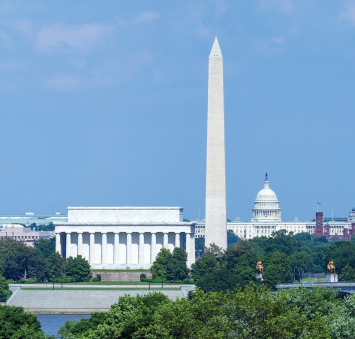 The countdown is on for the 2016 CD Show in Washington, D.C., and with 47 days to go, it's never too early to start navigating your way through our jam-packed schedule! With workshops, seminars, and micro-sessions ranging from industry-wide concerns to specialized areas like our brand-new Small Operator and International Operator tracks, our Educational Committee has been hard at work crafting a schedule that truly has immediate takeaway value for everyone!

We'll be offering three sessions specifically tailored to the small operators who comprise the staggering majority of this industry. On Sunday, October 9, hit the ground running with "Money in the Bank: Presenting Your Best to Lenders" from 11 a.m. to 12:15 p.m., presented by Andi Gray of Strategy Leaders and Sami Elotmani of Destination MCO, where you'll learn how to secure commercial loans by making your company more attractive to banks.

The track concludes with a double-hitter on Wednesday, October 11. "Executing Social Media Like a Pro," which runs from 9 to 10:30 a.m. with The LMC Group's Aleja Seabron, will explore how the intertwining of technology and marketing remains a dominant trend—and means that you need an effective social media strategy now more than ever. Get the lowdown on why it's so important to curate your social media presence and harness the power of the most popular platforms to develop relationships with both current and prospective clients. Then from 11 a.m. to 12:30 p.m., "Business Development: Notching It Up" with Kristen Carroll of The LMC Group, Daniel Perez of DPV Transportation, and Matt Strack of Strack Premier Transportation will tell you everything you need to know about building a solid foundation through methods lead acquisition and retention to keep your business going and growing.

We're also introducing a track especially for global companies. Designed for and led by international operators, "Beyond Borders: The Impact of the Global Business Landscape" aims to empower those companies operating outside North America on Monday, October 10 from 9 to 10 a.m. You'll find out how to successfully expand your worldwide reach while sending more business to foreign partners, overcoming language and currency obstacles, and discovering untapped networking opportunities.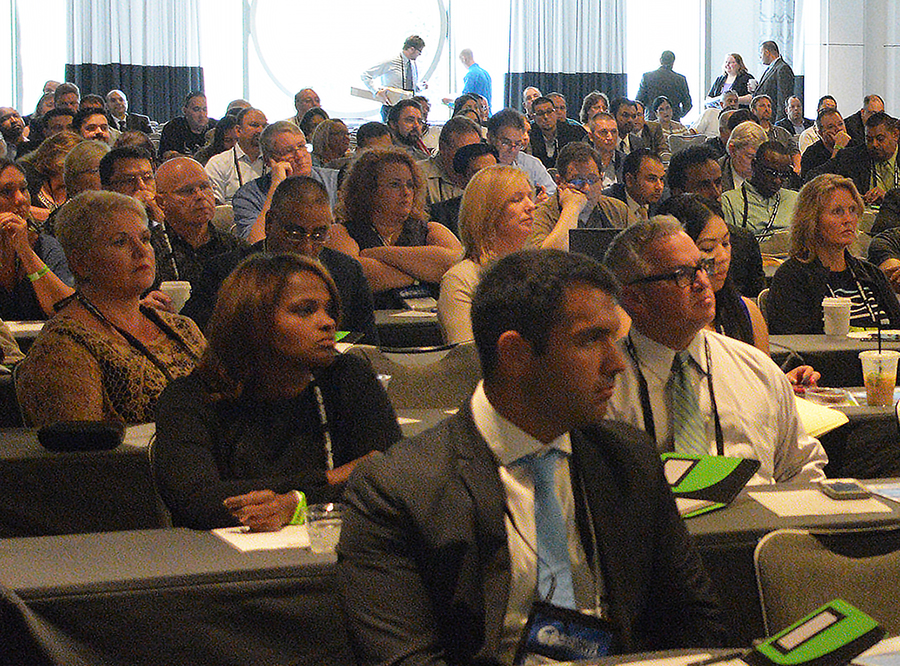 Of course, we'll have more broadly applicable sessions throughout all four of our days in D.C. Running concurrently with the debut of our Small Operator Track, Sunday kicks off with "Leading Your Team, Living Your Culture," which will let you in on all the best tips for defining, establishing, and embracing your company's personality while moderator Kristen Carroll of The LMC Group and panelists Tracy Raimer of Your Private Limousine and Joey Allen of King's Worldwide Transportation illustrate the differences between management and leadership.

From there, check out "Getting on Board With Buses" from 12:30 to 1:45 p.m. With more and more luxury ground transportation operators adding larger metal to their fleets, is guaranteed to be a helpful primer for those who feel they're ready to make the leap into the bus and motorcoach world. Tony Simon of Reston Limousine and Gray Hill from Black Tie Transportation will discuss fundamentals like negotiating group-work contracts and breaking into tour and charter territory, and making the most informed purchases for your business. Dave Reinhart of TBR Global and Wayne Knaub of RSM Maintenance will present "Business Development: Thriving Through Growth" immediately after, where they will guide you through the process of empowering your entire staff—not just those with traditional sales roles—to be one where everyone is a potential seller.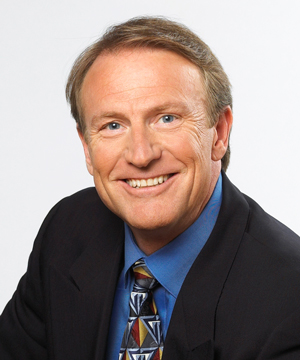 On Monday, you'll get an education of a different kind with a lively, debate-inspired State of the Industry from 1 to 2:15 p.m. David Seelinger of EmpireCLSWorldwide Chauffeured Services, Scott Solombrino of Dav El/BostonCoach, and Robert Alexander of RMA Worldwide Chauffeured Transportation will debate the industry's most pressing current concerns and where they see its future heading. You won't want to miss this panel discussion that's sure to entertain just as much as it educates.

It's all about the buses on our show floor Tuesday with two sessions focusing on big group-movers. From 2:30 to 3:15 p.m., Joe Guinn of Limo & Bus Compliance and Johnny Sower of Chariots for Hire will clarify the murkier points of "DOT Compliance and Audit Readiness;" from 3:45 to 4:30 p.m., find out everything you need to know about "Bus & Motorcoach Regulations Coming Down the Pike" with United Motorcoach Association's Ken Presley and American Bus Association's Brandon Buchanan.

Wednesday wraps up with a duo of timely, relevant seminars: from 9 to 10:30 a.m., check out "LinkedIn: 15 Minutes Per Day to Grow Your Corporate Business," where Bill Faeth of Inbound Marketing Agents and Limo U will help you discover all the ways to maximize the professional networking site's potential for making new corporate prospects; and the concurrent session "Stress-Test Your Business for a Disaster" will prepare you for technological, financial, natural, and legal disasters with exhaustive emergency plans for each unnervingly common scenario.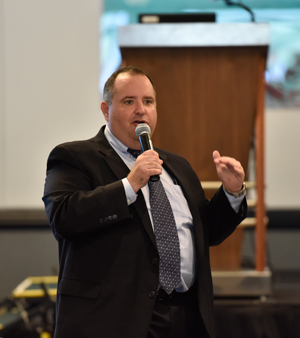 Don't forget that our show floor will once again host an all-encompassing variety of keenly honed micro-sessions that will deliver quick bursts of expert advice in short workshops, sponsored by Reston Limousine. On Sunday evening, you'll benefit from "Understanding FMCSA Compliance Including SMS Scoring, ELD, and Idling Laws" with Reston's Keith Johnson, "How to Protect Against Chargebacks: 5 Best Practices to Ensure You're Not a Victim" with Jeff Brodsly of Chosen Payments, and "Is Your Company Prepared for a Serious Multiple Injury Crash?" with Bob Crescenzo of Lancer Insurance. Monday will see The LMC Group's Christina Davis discussing "How the New FLSA Guidelines Affect Your Business," Bill Faeth presetting "How to Sell 24 Hours a Day With an Automated Sales Funnel," and Kim Garner of BEST Transportation of St. Louis talking about "Is Your Business Prepared for a Disaster? Creating a Recovery System to Keep You Operational."

We are also proud to announce that Scott Solombrino of Dav El/BostonCoach has recently joined our distinguished roster of mentors in our wildly popular Operator Mentoring Program! Even with the addition of a new face, spaces are filling up fast for this event, which will take place Sunday, October 9, from 2:45 to 4:45 p.m. There will be absolutely no on-site registration this year, so you must register online at chauffeurdrivenshow.com/mentor-registration-signup.html beforehand if you want to participate in this unique exchange of information, insights, and industry expertise.

Keep checking chauffeurdrivenshow.com to stay updated on all the newest announcements as our 2016 Show in Washington, D.C. gets closer every day!

[CD0816]