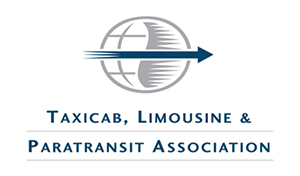 Rockville, Md. — Rallying under the theme "Fleet Forward," owners and executives of transportation companies from around the world will gather in Phoenix, Ariz., from October 31-November 4 for the biggest annual industry event hosted by the Taxicab, Limousine & Paratransit Association (TLPA), its Annual Convention & Trade Show.

The 98th annual event will be held at the Phoenix Convention Center. The convention and trade show will bring together some 1,000 leaders of the for-hire transportation industry from around North America, as well as overseas participants from as far away as Asia, Australia, and Europe.

"This year's theme of 'Fleet Forward' signals the opportunity ahead of us in the resurgence of licensed, local, for-hire passenger transportation," said TLPA President Dwight Kines. "This is our time to shine, to show our commitment to service, safety and reliability that our passengers can expect, and to share those stories and ideas with one another."

The convention theme is based on the new TLPA "Fleet Forward" initiative that seeks to inspire all fleet operators by sharing the business practices and successes of colleagues within the industry.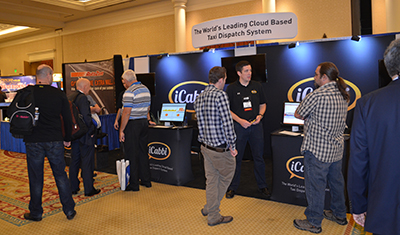 TLPA's Annual Convention & Trade Show Premiere Sponsor iCabbi's booth at the 2015 event This year's convention agenda is packed with informational presentations, discussion groups and breakout sessions. Topics include cost-saving practices for call centers, chauffeur retention, taxicab marketing and rebranding efforts, cutting-edge trends in paratransit operations, and more. Some 100 vendors will showcase the most advanced products and services available to help today's modern transportation company run more efficiently, including the latest vehicles, computer hardware and software, insurance, dispatch systems, advertising, financing, credit card processing, and mobile applications.

In addition to convention presentations and trade show exhibits, attendees can also enjoy: the annual golf tournament to benefit the Taxicab, Limousine & Paratransit Foundation; a private tour of Phoenix transportation operator Total Transit; the always popular Women in Transportation Committee annual networking dinner; a member appreciation reception; and a closing banquet on November 3 with a performance by musician and comedian Mark Eddie.

The premier sponsors of this year's convention are iCabbi and Autocab. They are joined by platinum sponsor MTData, gold sponsors Atlas Financial Holdings and CMT Group, silver sponsor BB&T–John Burnham Insurance Services, and bronze sponsors American Business Insurance Services, Delta Wing Technology Group, and the Black Car Fund.

The Hyatt Regency in Phoenix has reserved a limited number of rooms for TLPA attendees until September 30, or when the block sells out. Head to tlpa.org/Reservations to reserve a room online.

Visit www.tlpa.org/Annual-Convention-Trade-Show for more information about the event.

[CD1016]