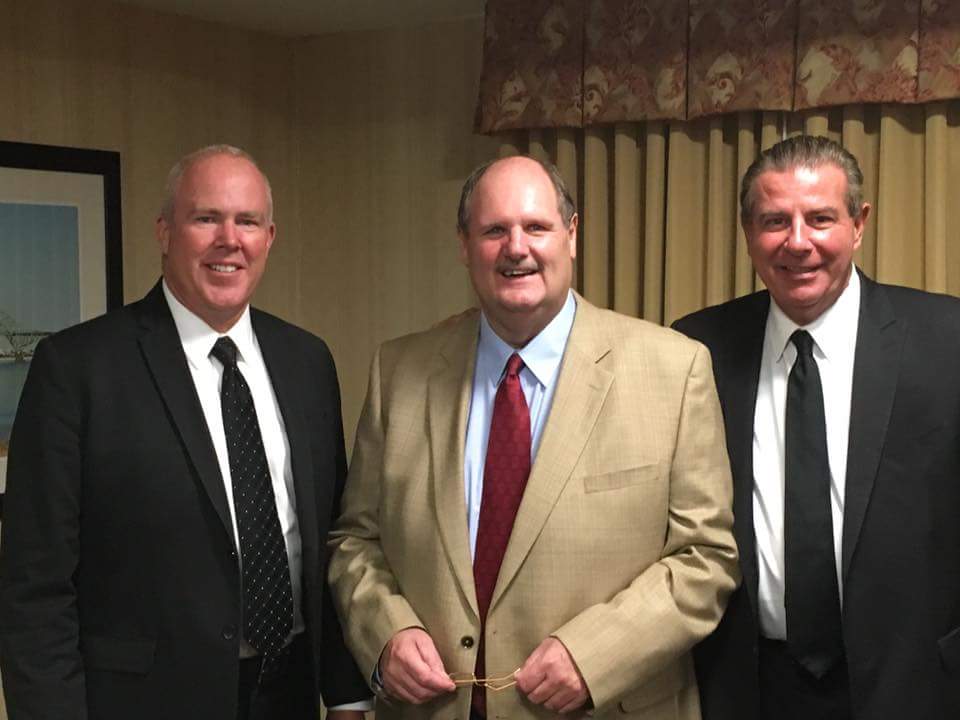 L to R: LILA President Bill Goerl of Clique Limousines, guest speaker Joe Marotta of The Whitmore Group, and LILA Immediate Past President Robert Cunningham of Platinum Limousines Plainview, N.Y. — Six years ago, Long Island Limousine Association (LILA) held its first chauffeur-training class; on October 18, it held the second half of the newly resurrected educational event at Hilton Garden.

Twenty-eight company owners and chauffeurs attended the four-hour training session to bone up on their insurance know-how and learn how to minimize risk both on the road and off. A central focus of the sessions were to helping all in attendance learn how to avoid accidents, insurance and safety issues, and points on their licenses.

LILA President Bill Goerl of Clique Limousines credits the association's 1st Year Director Doug Schwartz of Executive Limousine for "getting the ball rolling" a few years ago. He says that the sessions have become a formal classroom experience now: Defensive driving tactics, cell phone and texting policies, safety, awareness of potential vehicle problems, and presentations from guest speakers like insurance underwriter Joe Marotta from The Whitmore Group and frequent limousine builder and rebuilder Dave Lipsky of Authority Automotive, have all been among the program's offerings.

At the end of the training, each attendee receives certification and a lapel pin signifying their completion of the program.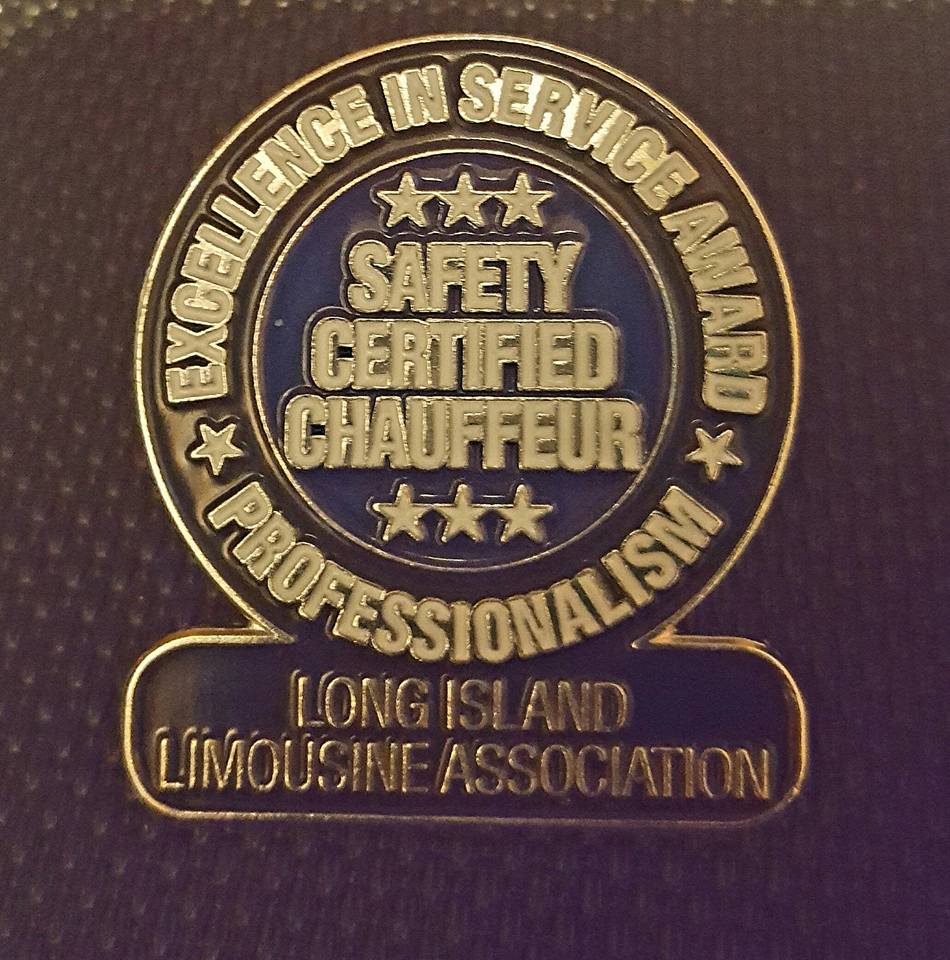 The pin that all 28 attendees received upon completing the four-hour chauffeur training "To get that certification, they have to have a Nassau or Suffolk County Limousine Commission license," Goerl explains. "To get that license, they need to be background checked, drug tested, fingerprinted, and have to have taken their six-hour defensive driving course. That's the minimum requirement to get into our program so we know that we're working with people who want to be here."

In future sessions, all four hours of the program will be done in one day to better accommodate members' and chauffeurs' schedules; LILA plans to make its chauffeur training sessions a regular offering about once a month.

"We had to offer a repeat of the September session right before the October session so people who only attended this October session could complete the training," Goerl said. "Attendance and momentum really picked up once people saw that this is a real program and that we're sticking to it."

November 9 will most likely be next training session, which LILA is certainly seeing a demand for.

"It was so well-received," Goerl says. "Everyone who took the course said it was unbelievable, they were really appreciative to open up the topics of how the insurance angle looks at points on your license and how to avoid common accidents. It really opened up owners' and chauffeurs' eyes to the avoidable accidents that can happen in our industry."

The next LILA membership meeting will be November 29.

Visit nslali.com for more information.

[CD1016]