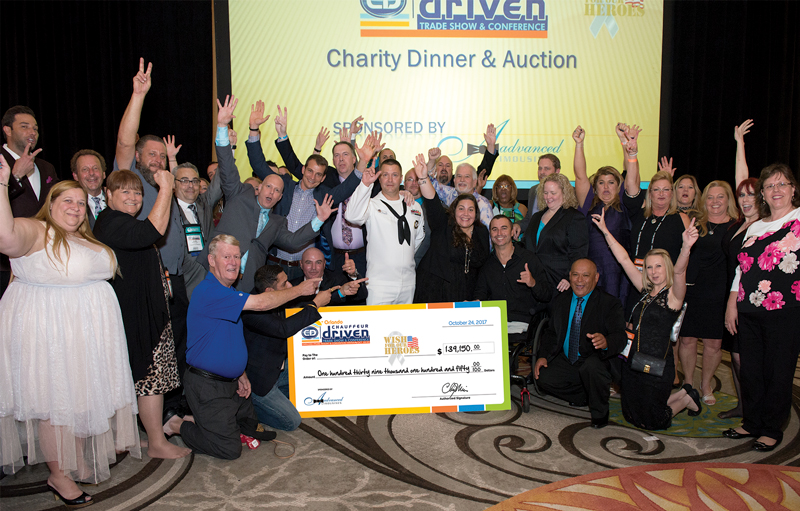 It was a triumphant return to the Sunshine State this past October 22-25 when nearly 1,700 attendees, exhibitors, and guests joined us at the magnificent, all-under-one-roof Gaylord Palms in Kissimmee, Florida. The fantastic four-day event was filled with everything that the Chauffeur Driven Show is famous for: tons of networking, quality education, a spectacular show floor, and sensational nightlife events. A huge thank you to all who joined us in Florida, and a special thank you to all of our generous sponsors, including Title Sponsors Ford-Lincoln Limousine and Livery Vehicles and Grech Motors.

As always, networking was the name of the game, as opportunities to share and learn among peers were in abundance. Dedicated events like our biggest-ever Affiliate Central Global Partner Forum (sponsored by A1A), perennial favorite Operator Mentoring Program (sponsored by Grech Motors), Women in the Industry reception (sponsored by Avanti and Infinity Transportation), and our returning Benchmark Breakouts (sponsored by Reston Limousine) were all met with raves from our attendees. With these events, and ample opportunity for some face-to-face time in a one-of-a-kind atmosphere provided by the Gaylord Palms, Chauffeur Driven Show veterans and rookies alike were afforded plenty of time to make some fresh connections.

"The Operator Mentoring Program was excellent! I was told that was the highlight of the show, and they were right. Small group of operators really digging into the issues and challenges. Just excellent!" said Tom Halsnik of Black Pearl Limousine in Florida.


"I come back because each year I meet great new people, make new business connections, and get quality information. You really learn a lot every time you come. Every show is different, and I never want to miss out. If you're serious about growing your business, you have to be at the Chauffeur Driven Show." – Christell Ayres of A List Limousine & Bus in Chicago, Ill.

In what has grown into a truly international show, we welcomed attendees—many first-timers—from nearly every continent. Our International Meet & Greet, once again sponsored by Global Alliance, Icona Global, and Modern Car, was the place to get to know operators from all over the world in a casual setting.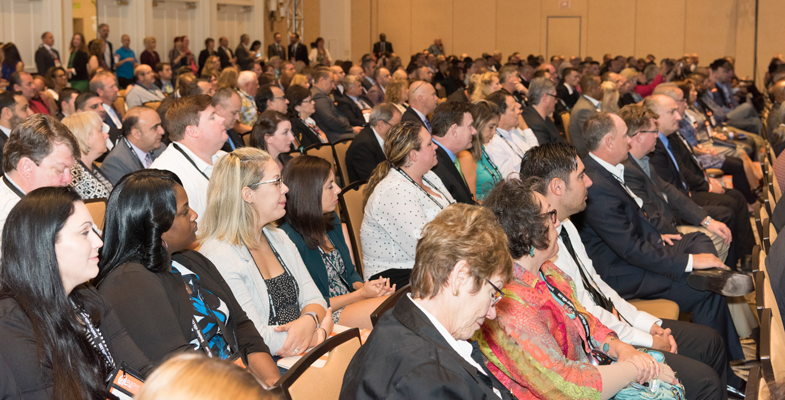 Our newest hit, Benchmark Breakouts, was drilled down to core groups with plenty of options for anyone—from smaller operators under $2 million in revenue to affiliate managers and everything in between. Groups were facilitated by experts who were able to keep the organic content flowing while hitting every mark.

"It was great listening to others that are and have been going through what I'm experiencing with my business, not to mention great advice from our facilitator," said Eric Taylor of Executive Transportation in Tennessee.

But networking wasn't limited to programs specifically tailored for it; it took place in every corner of the show. Early risers chatted over coffee, seminar attendees exchanged business cards, and party-goers got to know each other over drinks during our incredible evening events—and beyond. Conversations may have started at our parties, but many ended in the wee hours of the morning poolside or at one of the property's bars.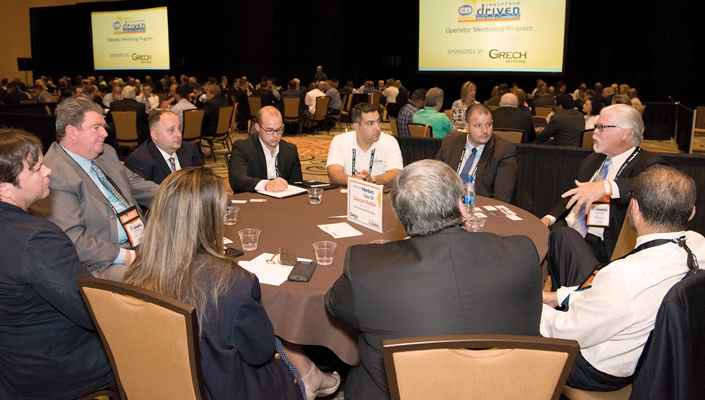 "The CD Show was excellently organized. This is a good prerequisite for meeting many good partners and discussing our business," said Woldemar Müehlenkamp of Global Mobility Limousine in Germany.

First-time attendee Braidor Jimenez from Moveo Transportation in Florida also enjoyed the networking. "This was my first, but certainly not last, show. I was able to put a face to so many voices we've been doing business with for years, and we made a lot of new connections and learned so much about the industry. Thank you CD for this wonderful event."


To view more photos, visit chauffeurdrivenshow.com. All of our education sessions were recorded and will be available soon. To listen to these sessions, visit cdmediavault.com.

Education remains one of the cornerstones of our show, and this year we delivered more than 12 hours of on-point and diverse education to match the needs of our evolving industry. And topics really ran the gamut from The Impact of Industry Consolidation on Exit Strategy Planning to Competing in a Global Economy and on an International Stage. Other sessions focused on sales and marketing, employee retention, and network security. Buses weren't overlooked—also, one of the largest changes to our show floor—with two sessions dedicated to the topic: Carving Your Niche by Growing Your Bus and Motorcoach Business and Rules of the Road (DOT compliance). We continued our bonus education on the show floor, as well, with two efficiently timed sessions to help you get back to visiting with vendors. A very big thank you to our Education Committee for assisting us with our lineup: Co-chairs Kristen Carroll of The LMC Group and Jason Sharenow of Broadway Elite, Tony Simon of Reston Limousine, Kim J. Garner of BEST Transportation, and Sami Elotmani of Destination MCO. The sessions were again graciously sponsored by FASTTRAK Cloud Technologies.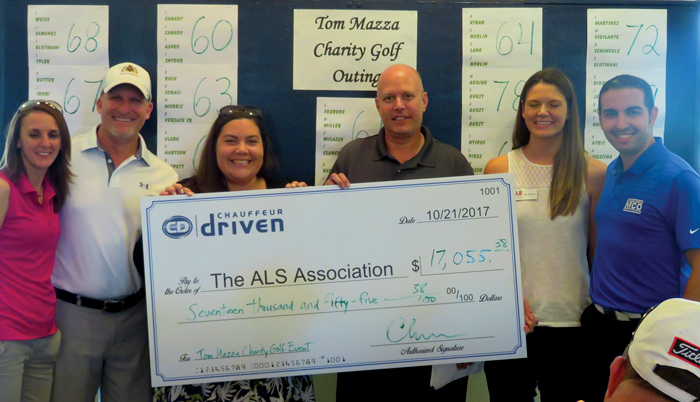 "The presenters were very well versed and thorough on the topics; the knowledge, the information, the entire education that we received was phenomenal," said Ellington Ferguson of Presidential Limousine & Shuttle Service.

We also revamped our show floor to offer a better and more streamlined flow of traffic for the more than 100 vendors, suppliers, dealers, and manufacturers who were on hand to display their wares. We also debuted our brand-spanking-new Show Bucks, which were essentially free coupons that could be used like cash for a discount on your favorite product or service.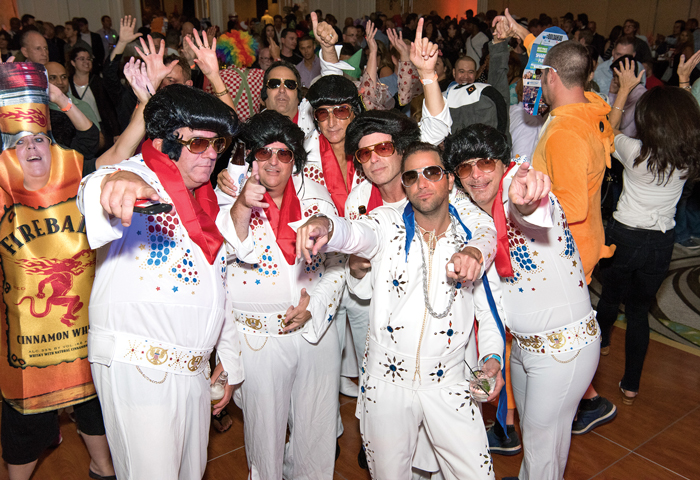 After our ribbon cutting, the show floor opened on Monday with a Champagne Reception at the Ford-Lincoln booth, which preceded its grand unveiling of the all-new 2018 Ford Expedition and Lincoln Navigator. And we offered several reasons for attendees to stay awhile with our Happy Hours on Monday and Tuesday evenings (Tuesday was sponsored by The Hudson Group) and lunch and brunch on Tuesday and Wednesday, respectively (Tuesday's lunch was sponsored by Titus Leasing). The show floor was also the location of two bonus education sessions.

"The CD Show in Orlando had an amazing turnout with many new faces. The overall attendance, activities, and schedule provided the opportunity to speak to clients as well as other builders. We successfully sold units on the floor. Thank you for a great show!" said Alexa Sacco of LGE Coachworks.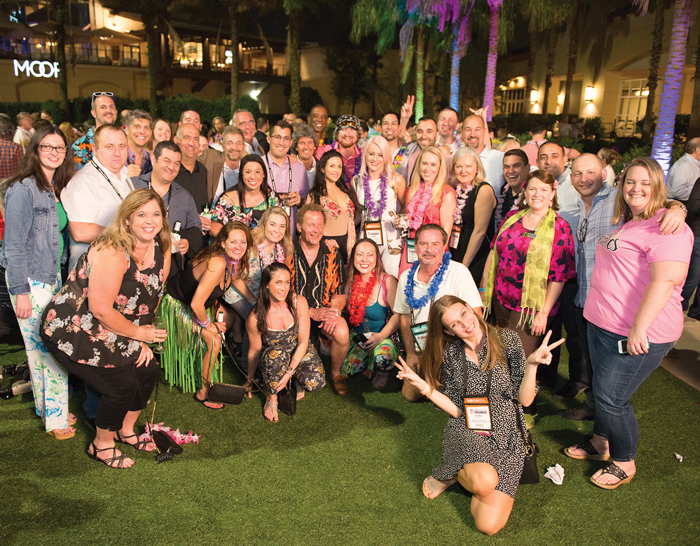 Days were meant for business so we made sure to reward our attendees with two out-of-this-world parties and our fabulous Charity Dinner and Auction. First up was our Hawaiian Luau, sponsored by hometown favorites Destination MCO. The outdoor party took place under the stars in the balmy courtyard at the hotel, where dancers set the island mood and cocktails flowed well into the evening. Participants also had some photo fun with exotic animals like a lemur, monkey, or parrot. It was the perfect way to kick off the 2017 CD Show!

Of course, with the show so close to the spookiest holiday of the year, we just had to host a Halloween Party, sponsored by Boston Car Service. Our attendees were really into the '80s party that we held last year, but we were unprepared for level of participation at this year's party. We were joined by a team of Elvises, plenty of ghouls and ghosts, expertly painted Avatar characters, a bevy of Disney characters, and the Grim Reaper himself. So much fun!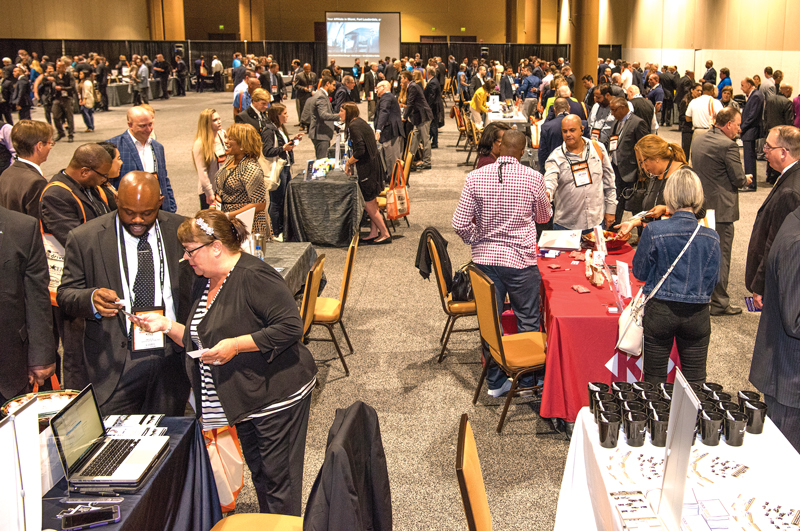 But, without a doubt, a true highpoint of the show was Chauffeur Driven's annual Charity Dinner and Auction, sponsored by Aadvanced Limousine. For the second year, we've given our support to WISH for OUR HEROES, a non-profit dedicated to assisting men and women of the United States military and their families. Thanks to the generosity of the auction's donors, as well as those who bid on the offered items, we were able to top last year's total and raise nearly $140,000 in one evening—incredible! The evening never would have been possible without the phenomenal generosity of Grech Motors, which donated a shuttle bus to the auction. The bidding war was fierce, but was eventually won by Harry Dhillon of Ecko Worldwide in California. With his winning bid, Grech Motors graciously committed $50,000 to the charity.

"As a MoM (Mother of Marine), I can honestly say that the benefit for WISH for OUR HEROES made me so proud of everyone in this industry," said Tami Jacobs from Creative Bus Sales. "I'd like to thank everyone who donated because it definitely goes to a great cause."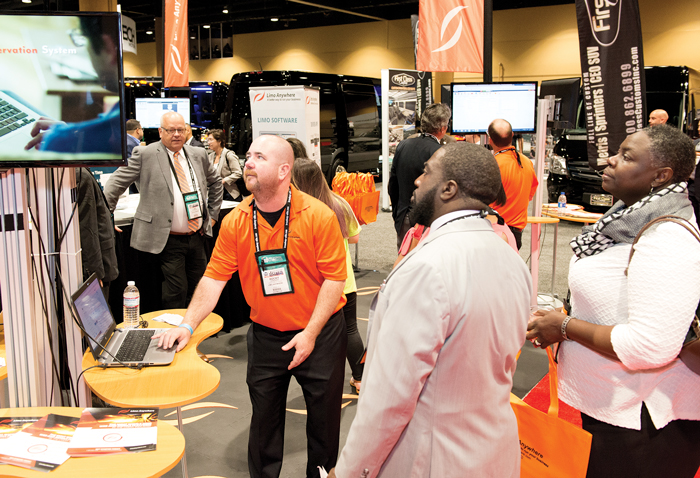 The Charity Dinner and Auction wasn't the only benevolent aspect of our show: Dozens of golfers arrived in Orlando a little early on Saturday to join us for the debut Tom Mazza Charity Golf Tournament. Tom Mazza was a true industry icon, and even several years after his death from ALS, his impact is still being felt on all parts of our business. Participants helped us raise more than $17,000, which has been donated to ALS research.

"I wouldn't miss this event. It's great to see old friends, and there's just the right balance of education, show floor, and networking," said Edison Kahakauwila of L.A. Limousines in Victoria, British Columbia.

You can read more about the Executive Retreat we have planned for this May in beautiful San Diego at the brand-new Pendry Hotel on page 64. Be sure to mark your calendars for next October 7-10 when we return to the D.C. metro area at the Gaylord National, another all-under-one-roof property located just outside of the nation's capital. Thanks again for joining us in the Sunshine State, and we'll see you next year! [CD1217]