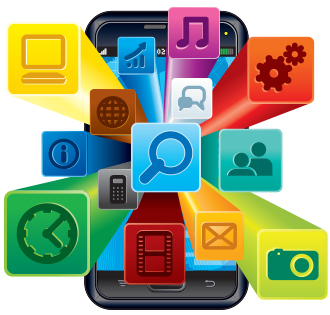 Apps are one of the fastest-growing markets for technology. With so many mobile devices—from smartphones to tablets—available to consumers, having an app for ease of use is practically required (for some devices, they are required). According to statista.com, both the Apple App Store and Google Play each have 1.4 million apps currently available for download, and approximately 60,000 new apps are launched every month. In this column, we feature some of the latest and most useful apps that will help you with your business, streamline a process, or generally make your life a little easier.



Genius Scan
Available: iOS, A

On the road, it's not always easy to have access to a business center, or even a laptop computer to create a document, and sometimes it's just simpler to whip out your phone and snap a shot. This where Genius Scan comes into play. We already know that you're well versed in taking selfies, so turn the camera around and snap a photo of that document, receipt, or whatever else captures your fancy to create multiple-page PDFs that are textable or exportable to your favorite storage (Dropbox, Google Drive, etc.). Scan all receipts from a trip at once to send in a neat package to accounting. Make a PDF of several photos that inspired you and send it via text to interested parties. Tag the document so that you can search for it later.

Highlight: The makers of this app also have a sister app called Genius Sign, which allows you to send your own signed document or collect a signature from someone else.
---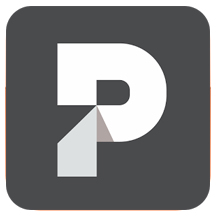 Proven
Available: iOS $, A $

Have you finally gotten your act together and written polished copy to attract some much-needed help within your company but don't know where to post? How about trying them all? Unlike posting to Craigslist (at your own risk!), Proven lets you post to all the major job aggregators at one time—Monster, CareerBuilder, Indeed, and even LinkedIn and Glassdoor. If you like, you can also share the posting on your social media. There's a free trial for 10 days, and then $99 thereafter per ad. If that seems loftier than your budget, you do get a lot of customer support and access to a large pool of applicants in a variety of places. The platform allows you to store resumes, auto repost as needed, track where the best candidates are coming from, and send automated reminders to applicants a day before the interview. There's plenty of built-in goodies like messaging, data charts, and resume viewers that make each easy and simple to view—no more blown-out fonts or funky characters.

Highlight: There's no monthly access fees or subscriptions necessary. It's pay as you go, and there's plenty of documentation for HR compliance.
---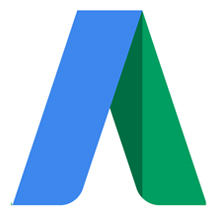 Google AdWords
Available: iOS, A

If stepping up your marketing is on your wish list for 2018, this is one app that can help if your plan includes Google AdWords. Existing customers can download the app to track the performance of your campaign, step up your spending on the fly, and get real-time notifications. Google is all too happy to send suggestions to improve your campaign along the way to maximize your monetary power. This is a must for all you Type A personalities who need to know what's happening at all times.

Highlight: You can also call or email a Google expert right from the app if you have any questions or problems.

[CD1217]
---
Do you use an app that you love and want to share it with the industry? Let us know! Email Susan Rose at susan@chauffeurdriven.com.

Just for clarity: Apple products=iOS • Android devices=A • Windows devices=W
While many of the apps we profile will be free, a $ next to the platform indicates that there is a fee to download and/or use. Some versions or features of the app may require a fee to unlock or use.