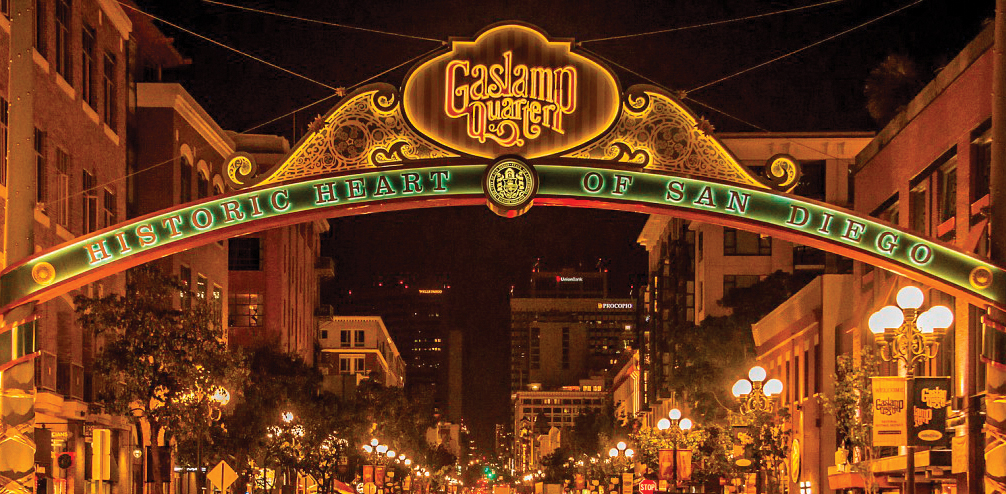 In less than two months, we'll be taking a who's who of the industry's leaders to beautiful San Diego for three days chock-full of close-knit networking, eagle's-eye analyses of your company, and some thoroughly Californian good times—and we want to make sure you're a part of another can't-miss Chauffeur Driven Executive Retreat.

From May 6-8, join us and 200 of your industry peers at the Pendry Hotel—one of the newest boutique offerings from the ultra-posh Montage Hotel & Resorts chain that's internationally renowned for its five-star properties—which is located right in the heart of San Diego's Historic Gaslamp Quarter. This isn't just where all the local action is: We'll make sure it's the place to be for the luxury transportation industry, too!

Many thanks to the CD Education Committee for their dedication to combining the timeliest topics with a fresh approach—and ensuring that the sessions we offer their industry peers are more than worth the price of admission alone. Co-chairs Kristen Carroll of The LMC Group and Jason Sharenow of Broadway Elite Worldwide and committee members Matt Assolin of Nikko's Worldwide Chauffeured Services, Alan Candeub of Park Avenue Limousine, Sami Elotmani of Destination MCO, Kim J. Garner of BEST Transportation, and Tony Simon of Reston Limousine have all provided extensive feedback and invaluable insight into each and every one of the four world-class educational sessions that are the cornerstone of our retreats.

"The speakers are well-chosen and it seems no matter how much you think you know about this industry, you can still learn more," said Barbara White of VIP Transportation Group in Orlando, Fla. "We always take away some valuable information!"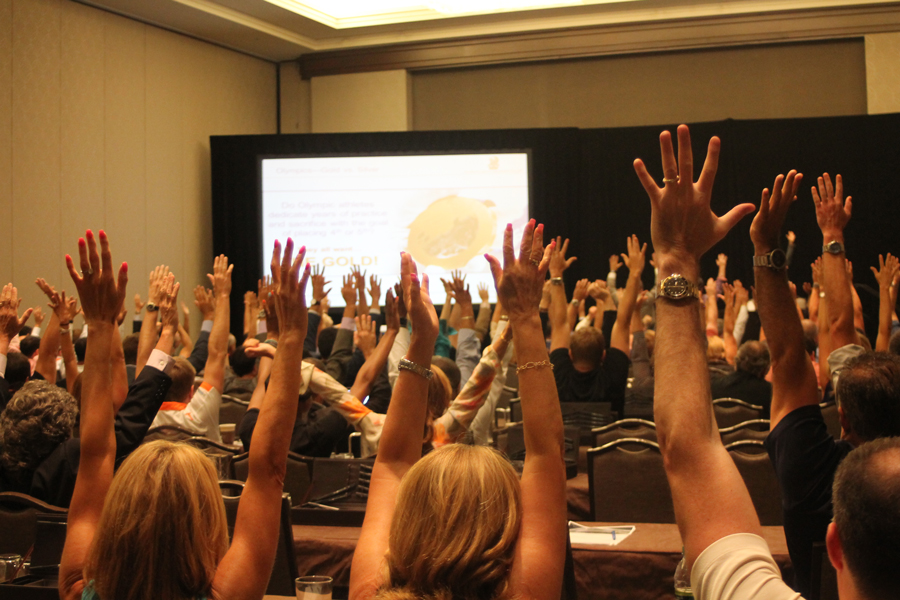 Against the backdrop of our stunning host property, the second day of our classroom offerings will kick off with the 10 a.m. seminar "Seizing Opportunities With Millennials, Hospitality & Tourism." Speaker Jeffrey Montague, Associate Vice Dean Emeritus of Temple University's School of Sport, Tourism, and Hospitality Management, will bring his nearly 30 years of experience to this session that aims to bridge the gap between generations and industries.

Oft-maligned as they are, Millennials are poised to dominate the workforce as their younger members continue to find work and their predecessors begin to retire. And as the youngest working generation keeps changing cultural expectations with their lifestyles and professional philosophies, it will become increasingly important to adapt to them both as employees and consumers. We've been wanting to bring an academic perspective to our retreats, and this will be your chance to get a high-minded breakdown of what it will take to bring your company, staff, and marketing fully into the 21st century.
We'll be closing out the classroom ­portion of our retreat with something a little ­different …

The Executive Game ... Flex your leadership muscles

to prove you have what it takes to come out on top in a game where

the objective is to retire with the most money in hand.
This session will help you understand the impact that Millennials' increased professional presence will have across the globe, how to harness their social media savviness, branding your company to the hospitality industry accordingly, and their thought process itself. You'll leave armed with a strategic outreach plan and a better understanding of the overall changes that Millennials are influencing—as well as an action plan for finding young, new talent for your company through working with local colleges and universities by mining their departments that cater to vertical industries in the hospitality sector.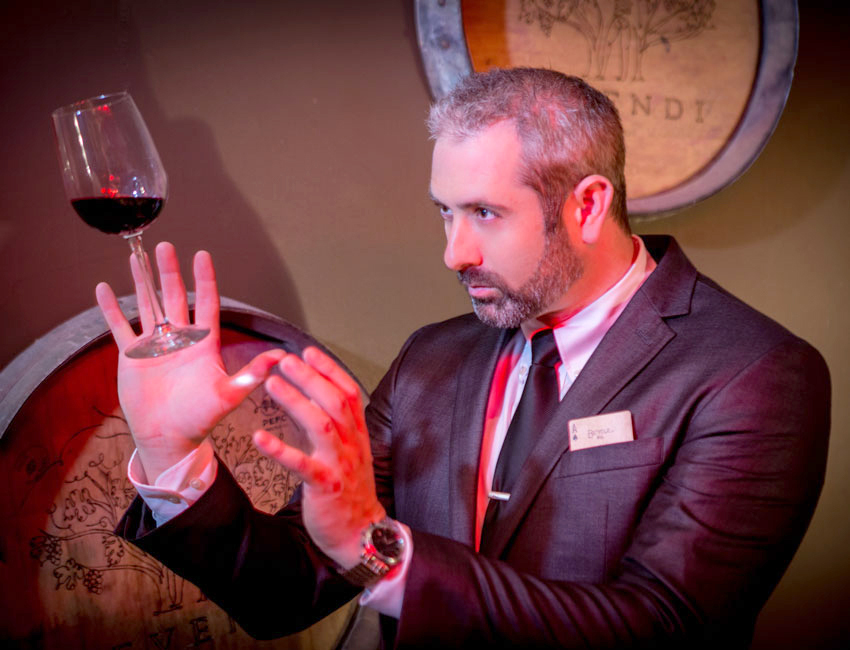 "Loved, loved, loved the sessions," raved Tracy Salinger of Unique Limousine in Harrisburg, Pa. "There was content that extended to both work and home life. This was my second retreat and my only regret is that I didn't start attending sooner. I love the smaller groups of exceptional people, who are all focused on making our companies and relationships with one another better, in a more relaxed atmosphere. I already have San Diego on my calendar. Can't wait!"

We'll be closing out the classroom portion of our retreat with something a little different. With some help from Strategy Leaders' Andi Gray, Robyn Goldenberg Cohen, and Eddie Monroy, we'll be bringing you The Executive Game. This hyper-competitive and totally interactive team-led experience is guaranteed to bring out your entrepreneurial passion while you navigate the ups and downs of owning a business.

From 11:45 a.m. to 1:45 p.m., operators will have a chance to flex their leadership muscles to prove they have what it takes to come out on top in a game where the objective is to retire with the most money in hand. Each 8-10 person team will have a laptop, a leader, and a volunteer "bean counter" from either the CD staff or Education Committee to steer their virtual company toward success. Experiment with what works and what backfires while deciding how to increase profits, invest your time as an owner, reach your goals, overcome obstacles, and plan a successful exit strategy—all dictated by the cards you draw and the real-time challenges you face. If you want to get smarter about running your business without navigating real-life consequences, you'll definitely want to try your hand at this completely immersive, interactive team-building take on education. How do you stack up against your industry peers? You'll have to play to find out—and there's a first-pace prize on the line!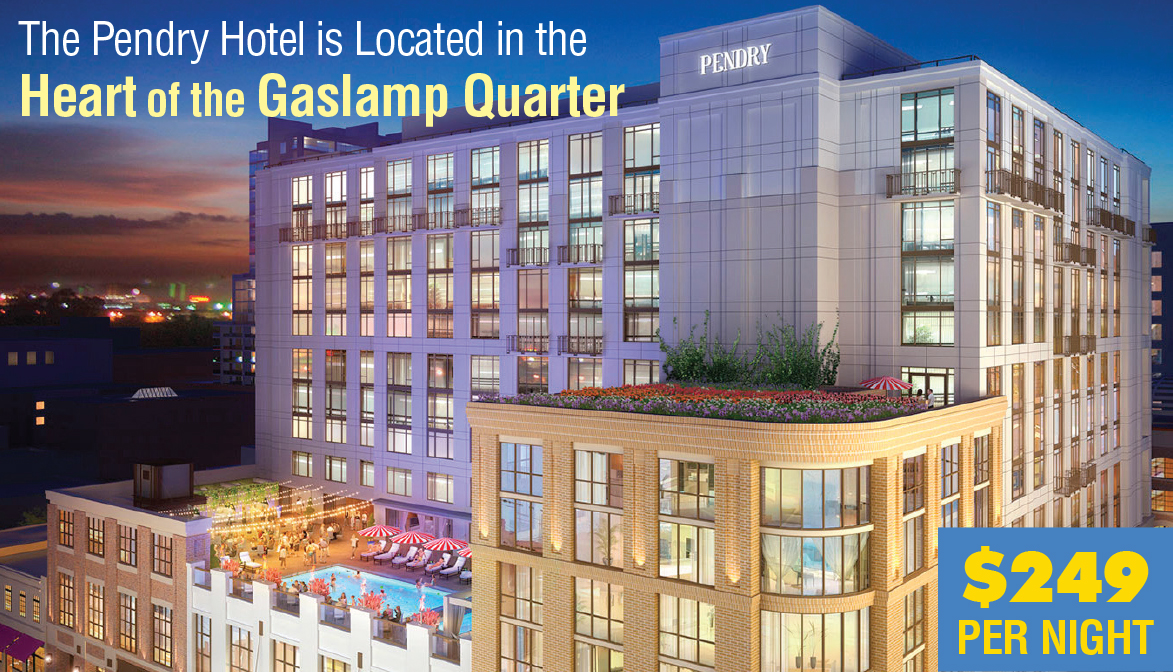 After we break for lunch, catch up with the Greater California Livery Association (GCLA) from 3:30 to 6:30 p.m., when the association holds the San Diego leg of its statewide meeting agenda in conjunction with our retreat.

Nearly two years ago, the GCLA changed up its meeting format to better appeal to a geographically far-ranging membership base, opting to take its meetings on the road to visit with the state's key regions rather than compromise on one meeting location that only works for a handful of operators. The formula continues to work, and retreat-goers from all over the country are welcome to attend this meeting that promises to highlight all the good that your California peers and affiliates are working toward as well as the battles they're facing.
With our

Early Bird

special pricing

of $799 expiring March 16 and our 200 spaces

historically

filling up fast,

you don't want to wait on making sure you're a part of this incredible, intimate event. Check out sandiegoretreat.com to learn more …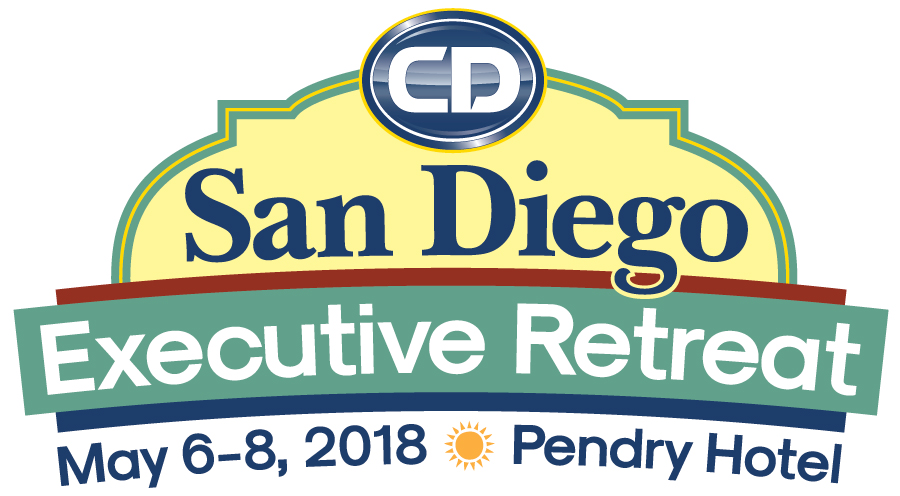 If you haven't yet had a chance to visit San Diego and immerse yourself in all the history, culture, food, sights, and unique offerings that make it America's Finest City, Tuesday is your chance to take it all in. Old Town Trolley Tours will be picking attendees up right at the hotel for a private three-hour tour of the historical and iconic highlights. We'll start in the city's oldest settled area, Old Town San Diego, where you're invited to explore its specialty shops, a county park, and a ton of historical sites. From there, we'll be riding through the bayside Embarcadero and Seaport Village and getting a whole new look at the Gaslamp Quarter before making another extended stop at Coronado, the well-known resort city boasting one of the country's best beaches. Little Italy will be the hilly, scenic grand finale of our tour with its authentic Old World flare and unique vibe.

With our Early Bird special pricing of $799 expiring March 16 and our 200 spaces historically filling up fast, you don't want to wait on making sure you're a part of this incredible, intimate event. Check out sandiegoretreat.com to learn more about everything we have in store for you in San Diego and register today. We're goin' back to Cali and can't wait to see you there!   [CD0318]