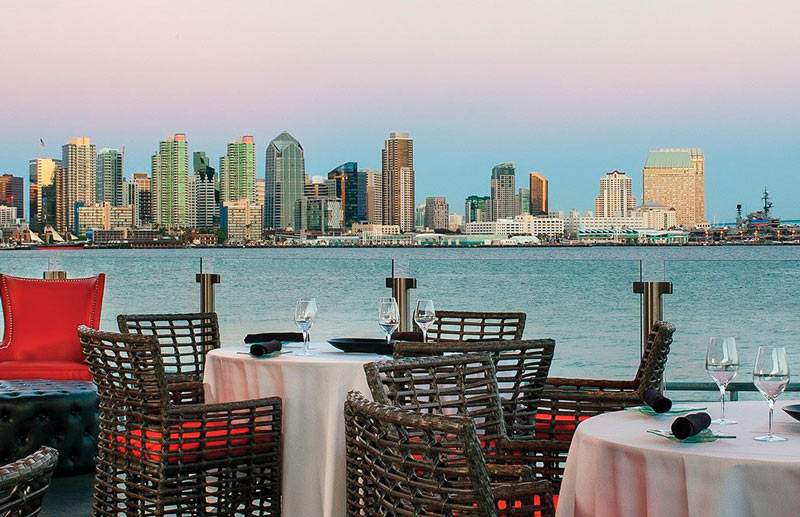 Now that spring has finally sprung, the days are getting longer and ­warmer—and the Chauffeur Driven Executive Retreat is right around the corner!

We'll be whisking you away to sunny San Diego from May 6-8 for a few days of connecting with 200 of your industry peers, learning from our speakers' wide array of expertise, and getting to see America's Finest City up close and with insider access that even locals would enjoy.

It all starts at The Pendry, the only five-star hotel in the Gaslamp Quarter and the newest boutique offering from internationally renowned Montage Hotels & Resorts. It lies right in the heart of downtown and comes with an unheard-of $249/night rate. You'll be right where the action is—and that includes the six drinking and dining options you won't even have to leave our host property to enjoy. But that's just where the good times start. Check out everything we have in store for you with our fourth annual Executive Retreat.

Sunday
We'll kick off our first night in town with an Opening Dinner & Reception—complete with a sunset panorama—at nearby Coasterra, one of San Diego's most in-demand bayfront dining locales. At 6 p.m., Grech shuttles will take you directly from The Pendry to this floating restaurant, lounge, and event center, where you'll enjoy some of the city's finest modern Mexican fare. We'll also have the local band Ottopilot playing their original songs and smattering of covers to add some music to the atmosphere.



Make sure you claim your spot on Coasterra's spacious patio for the 7:30 sunset. You'll definitely want to take advantage of the nearly 360-degree view of the city skyline, Harbor Island, and the waterfront while San Diego makes its colorful transition from daylight splendor to nighttime sparkle. It'll be the perfect backdrop as you enjoy some traditional South of the Border cuisine with a totally local twist while catching up with old friends and making some new connections.

Monday


The educational component of our retreats is more than worth the price of admission alone, and this year will continue to uphold those standards. Our world-class seminars begin with Are You Making Money? addressing the evergreen topic of your company's financial health.

Jason Sharenow of Broadway Elite Worldwide will moderate this session as Commonwealth Worldwide President/CEO Dawson Rutter and The LMC Group's Director of Finance Jessica Boulerice tap into their expertise to help you beef up your bottom line. Learn how to break down a P&L sheet with an example, examine your variable and fixed costs, be keyed into your gross profit margin right on down to a percentage point, and more as you analyze your company's money-making realities and realize its potential.

After lunch, our HR and legal pros will tackle the timely issue of Safeguarding Your Company From Sexual Harassment. As the #MeToo movement exposed the epidemic of workplace sexual harassment and abuse and high-profile accusations continue to rock both popular culture and private enterprises, you can't afford to miss Brooke Keil of Emerson Hospital and Ann Plunkett of Workplace Partners discuss ways to protect yourself, your employees, and your company.

With an increasingly mobilized workforce on the move and lines between our personal and professional lives constantly blurring, it's harder to recognize where boundaries begin and end. This session will help you—and your staff—from making potentially or accidentally offensive remarks or moves, get a refresher course in proper professional behavior, identify the difference between harassment and abuse, and handle day-to-day interactions while respecting others' autonomy. Even those who feel they've been spared major issues will benefit from this crash course on handling claims of harassment and abuse, how to keep avoiding them, and being sensitive to the aftermath victims are grappling with.

Once the day's educational sessions draw to a close, it's off to our Dinner & Reception at The Ultimate Skybox, which will take you 15 stories above San Diego. The Skybox at Diamond View Tower is just a stone's throw from The Pendry, so you'll be able to take a brief evening walk to this one-of-a-kind rooftop experience (though Grech shuttles will be available in the event of inclement weather or according to personal preference).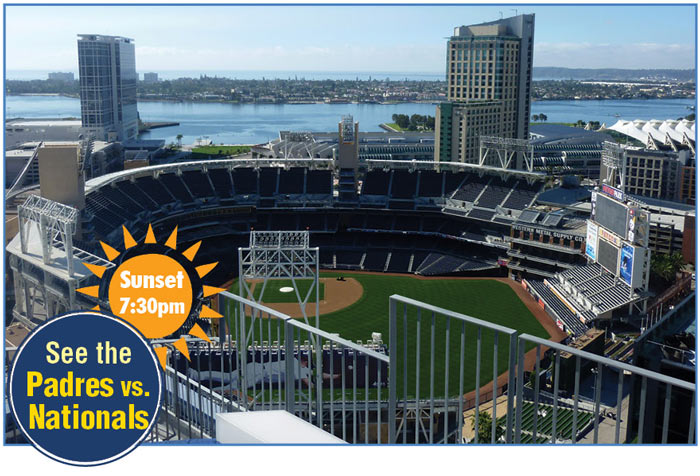 This East Village hotspot will have you overlooking the baseball diamond at nearby Petco Park for the Padres' opening game of their home-field series against the Washington Nationals. If America's Pastime isn't your thing, we'll also have renowned mentalist and magician Ben Silver on hand to dazzle retreat-goers with his sleights of hands and awe-inspiring mind games. And, of course, we'll treat you to another stellar sunset from this incredible vantage point high over the city.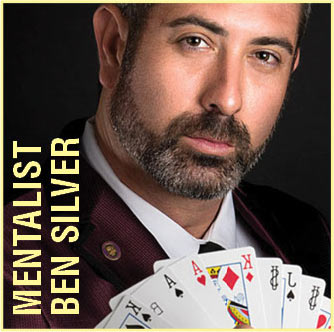 The Skybox offers an open floor plan that seems tailor-made for our event, which will give you plenty of time to mingle with and meet other attendees. Dining fare will include everything from an array of appetizers to a variety of food stations—and, of course, an open bar.

Tuesday
The second day of our classroom itinerary has something a little different in store for you. Two fresh takes on education will be sure to capture your attention and benefit your company in all new ways.

We've been wanting to bring some truly academic insights to our retreat and we've found the perfect speaker to deliver them. Jeffrey Montague, Associate Vice Dean Emeritus of Temple University's School of Sport, Tourism, and Hospitality Management, will bring more than 25 years of experience in higher education to his session on Seizing Opportunities With Millennials, Hospitality & Tourism, which Sharenow will moderate.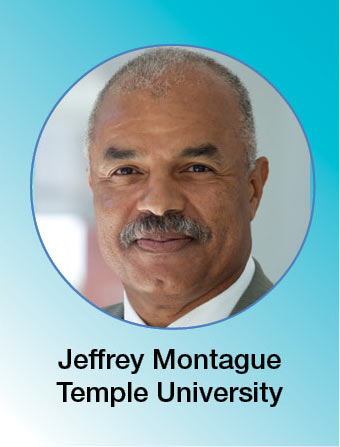 With the youngest Millennials reaching adulthood this year and its oldest members having more than a decade of professional experience, this generation is quickly accounting for a significant portion of the workforce—and those boasting experience in hospitality and other parallel service industries can be strong assets to your team. Understanding them will only become increasingly important, especially since you'll have to also market to their changing expectations as potential clients. This session will leave you with an actionable plan and a better understanding of how this generation is reshaping business standards.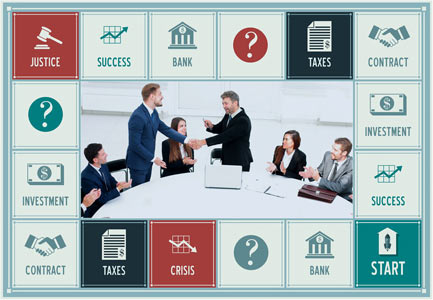 That afternoon, with the help of the Strategy Leaders team, we'll bring you something completely new to our retreat: The ­Executive Game, a hands-on, completely interactive gaming experience designed to help you get smarter about running your business. Each team of 8-10 people will fine-tune their leadership skills while steering a virtual company toward success—and retire with the most money. Decide how to increase profits, invest your time as an owner, reach your goals, overcome obstacles, and plan a successful exit strategy, all without the real-life risks of trial-and-error. This hyper-competitive and totally interactive team-led experience is guaranteed to bring out your entrepreneurial passion while you navigate the ups and downs of owning a business. Play to win because there are bragging rights and a prize on the line!
With the help of the Strategy Leaders team, we'll bring you something completely new to our retreat: The ­Executive Game, a hands-on, completely interactive gaming experience designed to help you get smarter about running your business.
After lunch, the rest of the day is yours. We'll be hosting the Greater California Livery Association's San Diego meeting that afternoon, where you can support your Golden State peers and affiliates and keep up-to-date on the issues affecting some of the industry's biggest markets. You can also enjoy private city tours courtesy of Old Town Trolley Tours. Check out some of the area's most notable sites like Embarcadero, Seaport Village, the Gaslamp Quarter, and Little Italy, plus you'll have the opportunity to get out and explore both Old Town San Diego and Coronado.

Wednesday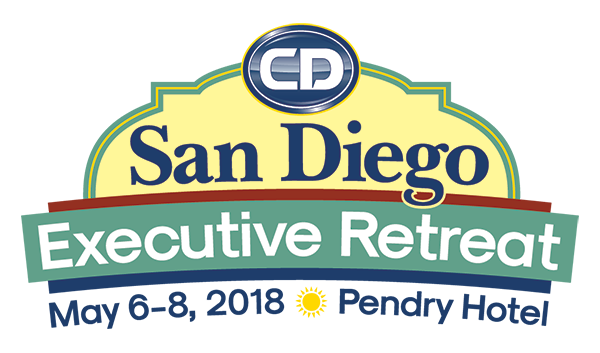 If you stay for an extra day, you can take advantage of discounted rates on local favorites Sea World or the San Diego Zoo. We'll meet for shuttles at 10 a.m. sharp, then it's off to either one of the area's most iconic attractions to close out your stay in America's Finest City.

You don't want to miss out on this intimate networking event that gives you one-on-one time with some of the industry's most successful operators, as well as a unique opportunity to bring home some immediately applicable education that will better your company. Attendance is capped at 200—and spots are filling up fast. Head on over to sandigoretreat.com to claim yours at the event everyone is raving about.

[CD0418]