By Rob Smentek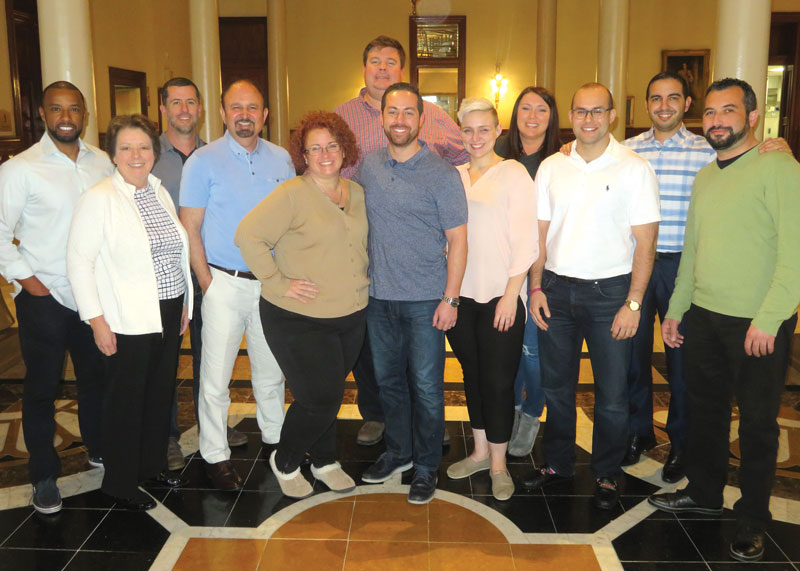 Back (L to R): Hashim Abdi of Mint Life Limousine, Shawn Glasgow of Peak Limousine, Clayton Dennard of Going Coastal Limousine, Faith Glasgow of Peak Limousine, and Sami Elotmani of Destination MCO. Front (L to R): Andi Gray of Strategy Leaders, Zulfi Abbasi of American Executive Sedan, Tracy Salinger-Long of Unique Limousine, Jason Messinger of BBZ Limousine, Robyn Goldenberg of Strategy Leaders, Nick Boccio of Buffalo Limousine, and Tony Grigorian of Advance Global Transportation. Generally, the first day of a peer group meeting is spent recapping the past few months of business, going over numbers or figures, or just reacquainting themselves among fellow members. But when the Strategy Leaders business consultant firm brought their Strategy Partners benchmarking group came to Austin, Texas, on February 11-13, they elected to kick things off a little differently: by throwing axes.

No, the owner's group wasn't trying reenact their favorite scenes from The Shining or Last of the Mohicans, they were just taking part in a group activity at Urban Axes, one of the Texas capital's hottest venues for group events, where novices can learn to fling hatchets at targets.

"When the Strategy Partners members voted to hold their meeting in Austin, I Googled activities in the city, and Urban Axes was one of the first things I found," says Robyn Goldenberg, director of operations & marketing for Strategy Leaders. "I thought it was the perfect offbeat and competitive activity for the group. Entrepreneurs and business owners love competition—especially in a peer group. They love to compete, even if it's just about pride."

In addition to sparking the competitive fires within this group of chauffeured ground transportation operators, Goldenberg also believes these activities are valuable for networking and letting off steam.

"Our members see each other at shows, but they're not necessarily calling each other or hanging out. We try to build a support group of owners that isn't necessarily about building an affiliate network; it's more about building a group of people that you can call when you're having trouble, and they aren't going to judge you or undercut you. Doing these activities gives them the chance to rekindle these relationships and let some stress out."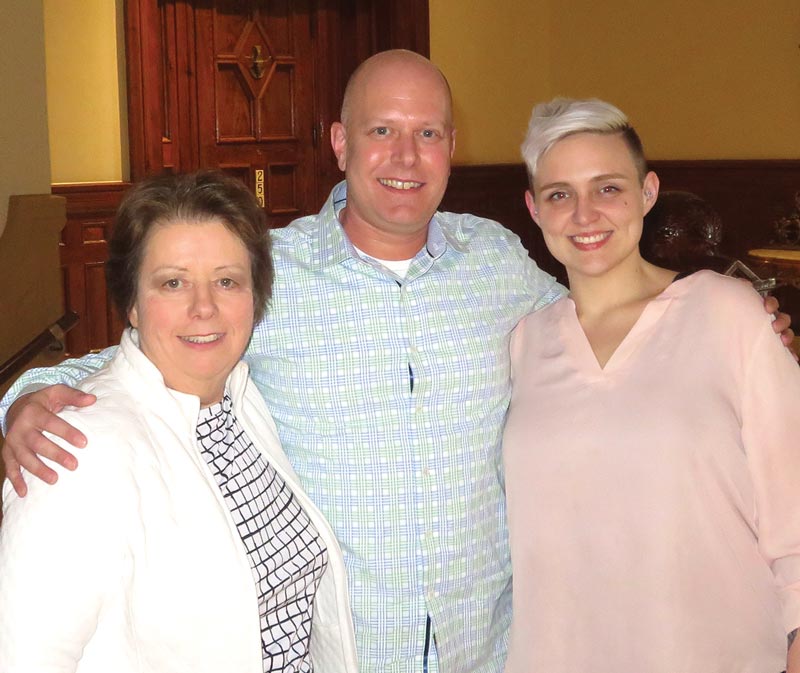 CD Publisher Chris Weiss with Strategy Leaders' Andi Gray (left) and Robyn Goldenberg The operators find value in these events as well. Nick Boccio of Buffalo Limousine not only was impressed with the activity, but also discovered a new skill set. "When I first saw the plan, I immediately though 'why axe throwing?' But it ended up being a cool experience. We organized a small tournament, and Jason Messinger from BBZ Limousine and I made it to the finals."

After the evening at Urban Axes, the group reconvened the next morning to slice right to the heart of things. Much of the morning was spent discussing financial data and calculating net profit against net income. Chief among the topics discussed was vehicle utilization and determining the cost and profitability of running each vehicle in a fleet.

Next, Strategy Leaders CEO Andi Gray spearheaded a conversation on growing sales and taking a proactive approach. "With growth rates fluctuating in different areas of the country, we looked into the strategies and processes to selling in a B2B corporate environment and looking at sales pages," she says. "We also talked with the operators about types of business they want to have in the next five years."

Gray then shifted away from finance into the area of human resources for a discussion on the white-hot topic of sexual harassment in the workplace. Rather than overwhelm members with the legal consequences of harassment, Gray provided the operators with a primer. "What we did is go through some dos and don'ts. We gave the group sources to look at for further information as well as list of guidelines. It was meant to be practical advice that could be applied to their company."

The Strategy Partners also welcomed two guests to Austin. On Monday, Chauffeur Driven Publisher Chris Weiss spoke to the group about industry issues, and provided updates on CD's Executive Retreat in San Diego on May 6-8.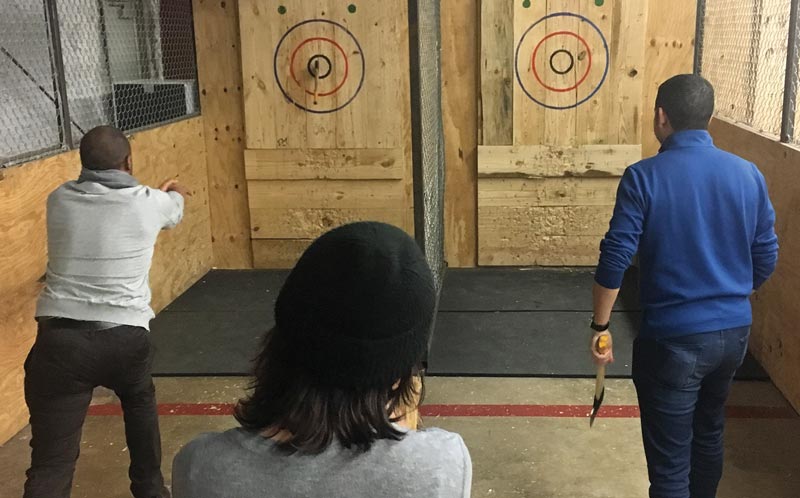 Strategy Partners members take aim at Urban Axes in Austin Before the meeting concluded on Tuesday afternoon, Joe Guinn from Limo & Bus Compliance gave an informative presentation about DOT compliance.

"Joe walked us through the ins and outs of DOT compliance and answered any and all questions in a non-rushed environment," says Strategy Partners member Clayton Dennard of Going Coastal Transportation. "As I am already a client of his Limo Log product, I was able to bounce new ideas and requests off him in real time and get the entire group's feedback. This type of conversation and dialog helps everyone from beginners to large operators improve their businesses."

Strategy Partners next meeting is scheduled for July 29-31 in Boston. There's been no confirmation as to whether any flying cleavers will be involved.

[CD0418]