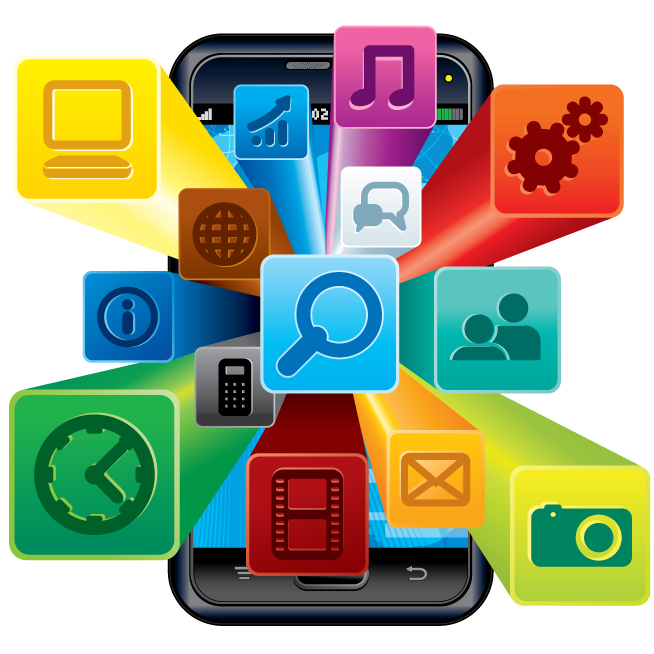 Apps are one of the fastest-growing markets for technology. With so many mobile devices—from smartphones to tablets—available to consumers, having an app for ease of use is practically required (for some devices, they are required). There are millions and millions of apps available for your preferred device—whether it's Apple or Android—with more being created every month. In this column, we feature some of the latest and most useful apps that will help you with your business, streamline a process, or generally make your life a little easier.




---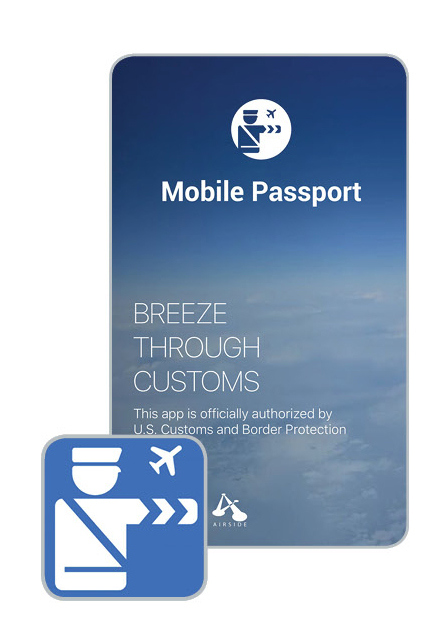 Mobile Passport Control
Available: iOS, A
Love traveling outside the U.S. but dread the long line through customs and the even longer wait for your baggage when you return home? While this app can't do much about baggage claim, it can help expedite the process waiting in line at customs back in the States—in fact, it may even open up a designated fast lane for those using it. Here's how it works: In lieu of the paper customs form, you preregister your information with the app, including your passport data, and then take a selfie. After you fill in your arrivals and customs details for each trip, you'll receive a designated QR code that you will show to the customs agent. You'll still have to show your passport and answer any of the questions the agent may have, but it will save you time and effort at the counter. Like the TSA's PreCheck program, it was designed to move people faster through the lines. Unlike PreCheck, this app is free to use. If you are traveling with loved ones, the app can even be used for multiple people on one phone.

Highlight: U.S. Customs & Border Control sunk a ton of money into the app and worked closely with Canada Border Services Agency to get it right. Make sure that when you download the app, you're using the one that is "CBP approved."
---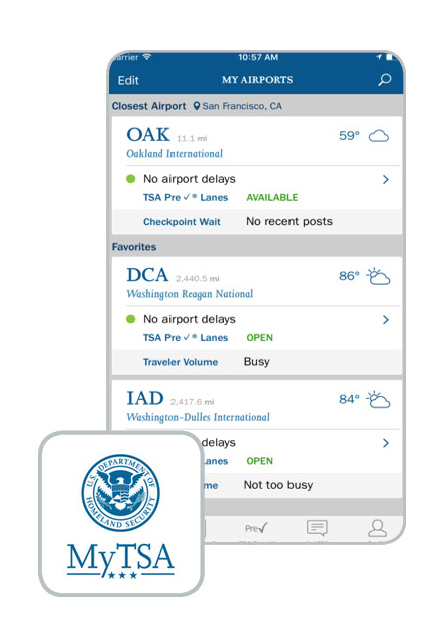 MyTSA
Available: iOS, A
In CD's November 2016 issue, we recommended that you follow the TSA on Twitter to learn tricks and tips for traveling well and avoiding any embarrassing snags at the security line. Honestly, nobody likes it when Joe TSA flags your bag and tosses your hand cream or a brand-new tube of toothpaste. But did you know that the TSA also has an app? This free app also can help identify any items that can't be in your carry-on bag (but can fly safely in your checked bag), offer weather and detailed information about your destination, show historic data about wait times at security, and display crowd-sourced, real-time line updates from fellow travelers (registered app users can add their own assessments only while at the airport). You can also check out the wait times at your connecting airport—just in case you decide to go outside of security. Hey, it's probably not going to become your go-to app, but it could be useful enough if you're cutting it close making your flight and worried about security lines.

Caveat: Our tester, using an Android phone, did have initial issues with crashing, and there are plenty of reviews via Google Play stating the same. The app, however, was recently updated and the tester has not experienced any problems with crashes since. We did not test on iOS.
---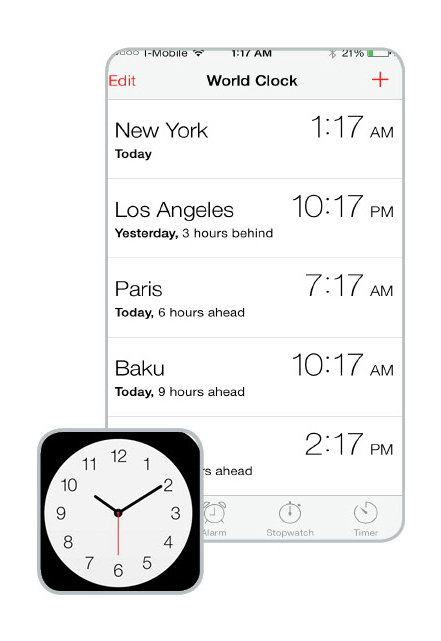 World Clock
Available: iOS, A
We continue with another practical app that will help anyone who has to manage time zones, whether they are in the U.S. or abroad. Is that city in China ahead or behind? What is the country code to call Berlin, Germany? Does Arizona follow daylight saving time? World Clock will answer all of these questions and more. It's an extension of the popular website timeanddate.com, which has been a resource for time zone data, important information like determining the time between two dates, and silly tools like calculating when you turn one billion seconds old. Track as many cities as you like and turn on advanced features like a country map and its local currency in the city. It gets the job done.

Highlight: You can also configure the app to auto-update to your current location, which will update your favorite cities accordingly.

[CD0518]
---
Do you use an app that you love and want to share it with the industry? Let us know! Email Susan Rose at susan@chauffeurdriven.com.

Just for clarity: Apple products=iOS • Android devices=A • Windows devices=W
While many of the apps we profile will be free, a $ next to the platform indicates that there is a fee to download and/or use. Some versions or features of the app may require a fee to unlock or use.