BY SUSAN ROSE
It may sound like a stretch to call massive Music Express—with locations in four cities across the country—a family-run business' but that's exactly what it's been from the very start.The longevity of many of its employees is legendary' right down to the first chauffeur ever hired who is still with the company 41 years later. It was a culture that started from the beginning with the late Harold Berkman' and one that has sustained under the leadership of his daughter' Cheryl' regardless of how large the company grows. After four decades' they must be doing something right.

Harold Berkman's passion for the limousine industry was so strong that it's almost hard to believe that he founded his company' Music Express' on a whim. Back in 1973' Berkman was the head of his own music label' Marina Records. He was a self-made man. He began his career selling cars when still a newlywed' and later hoofed it between radio stations to help promote the latest musical acts to local deejays during the '60s. His success paid off' and he quickly worked his way up to senior management at companies like MGM and Polydor Records before managing his own label.
Music Express actually started as a messenger service back in 1973. While modern conveniences and technological advancements have made such services nearly a thing of the past' there was a real need to have tapes' demos' and contracts delivered quickly between offices by humans rather than machines. Berkman decided he could fill that need and Music Express was born. It was several months later' however' when a second venture would change his life.
As the story goes' an industry colleague asked Berkman if he could recommend a good limousine service. Because it was a spur-of-the-moment request that prompted the founding of the messenger service' the joke was that he should also open a transportation company. After a few good laughs' he actually started to mull it over including that night with his wife' Rita' at the dinner table. By the end of the week' Berkman had purchased his first formal and Music Express became more than just a messenger service. Soon thereafter' Berkman dedicated his entire time to building the company' after selling his record label.
It was a family affair in the beginning' and Berkman relied heavily on Rita to handle the back office duties (billing' accounting' etc.) when the company was still getting off the ground. His young children' Cheryl and Michael' literally grew up in the business and were put to work taking reservations as soon as they were old enough' while he spent the lion's share of his time closing deals. Those were the days when business was done with a handshake' and Berkman had a very good reputation.
Six months on' the company was up to five vehicles and was growing rapidly. Always one for working his relationships' Berkman became one of the largest services in the Los Angeles area. Originally the company was founded to serve music executives and celebrities' but it wasn't long before Berkman developed it as a corporate transportation provider—which is still its bread and butter. These relationships were the foundation of Berkman's next big idea: affiliates. While it seemed a daunting task in the late '70s before reservation and dispatch software' Berkman envisioned a network of providers with one-stop-shopping potential with service handled seamlessly and on the same level of professionalism as they would receive from a Music chauffeur in Los Angeles. As technology improved' so did the network. By 1978' he had a handful of nationwide providers with whom he would meet annually—not to mention a second location in New York called Music Express East' which was run by a longtime colleague in the music industry' Lenny Scheer.
Berkman was such a pioneer in the industry that his company predated popular state and local limousine regulations that are fairly ubiquitous today. It was a different time—preceding even Cadillac and Lincoln's CMC and QVM programs—when white cars were common because black vehicles were for funerals. In the early 1980s' Berkman and several of his colleagues felt it was necessary to have a collective front for operators across the nation and in 1985' the National Limousine Association (NLA) was born.
Grooming the Next Generation: A New Berkman in Charge
Cheryl Berkman' Music Express's CEO and president' decided not to pursue the family business after high school. She helped her father during the major special events from time to time' but she was happy with her own path. She knew that phone call was coming though.

"Dad called me and said' 'You know' one day I'm going to want to retire.' He never forced the idea on me or my brother' but I did think about it and a few days later I gave in. Looking back' I'm grateful I had the chance to shadow him because I learned from the best. It was an exciting part of our lives as a family when all four of us were working together. We all had our own personalities and needs—it's hard to run a family business. But to be honest with you' I thank God every day that I have it." She has since found the passion that her father once had for the industry.

Harold Berkman worked until the day he died in 1997 at the age of 63. The family rallied together. By this time' her husband' Tom Henson' was also working for Music Express and was its vice president. Her brother' Michael' was also involved in the operations' having joined Music right out of college. (He left the company about 10 years ago to run his own company outside of the industry.) Her mother also took on the burden of managing the staff to allow Berkman to focus on sales until her own death in 2003.

Beyond immediate family' Berkman says that employee longevity is highest among managers' many of whom have worked for Music two decades or longer. In fact' all of her location managers worked for the company when her father was still at the helm.

"Dad treated the company like his family' so when we lost him' it was like we all lost our dad'" says Berkman about losing her father 16 years ago. "They put their arms around us and said' 'We're going to do what it takes to keep this company going like he would have wanted'' and they all really have. Almost of all of them are still with me and they are like extended family. They stand behind me' I stand behind them' and they really mean the world to me."

His former colleagues at the NLA also honored his memory as an industry champion. The NLA Charitable Fund' which was established in 1996' was renamed the Harold Berkman Charitable Fund after his death in 1997. "Dad always believed in giving back; it was very important to him to be generous to others'" she says. "To have his name attached to something that is so meaningful to so many is just a gift to our family and his legacy. This company was the apple of his eye." To date the fund has collected many hundreds of thousands of dollars and benefit a charity voted on by the board. Past recipients have included Air Charity Network and City of Hope' of which Berkman is a board member.

The elder Berkman wouldn't likely recognize the company or the industry of today. The Los Angeles office has doubled in the number of employees' not to mention nearly tripling in vehicle count. Music Express also operates four locations—Los Angeles' San Francisco' New York' and its newest office in Washington' D.C. Berkman oversees the operations of all four locations—a tall order for sure with nearly 300 vehicles in service system-wide and over 600 affiliates—and she splits her time in Los Angeles and New York.

"I'm always asked' 'How do you do what you do?' I tell them that it's my managers who allow me to be me'" she says. "We all kind of grew up together. I remember when we got married' then when we had babies' and now many of us have kids in college' so it's kind of crazy. Every single one of my staff members in every office is important to Music Express. They are all amazing people."

The New York office' now run by longtime Music employee Rich Badalamenti' is its second largest location' which opened in 1978. It was seen as an essential second hub for its customers who frequently flew between L.A. and N.Y. Badalamenti started in the garage as a mechanic nearly 25 years ago for the company' and he is currently vice president and general manager of Music Express East. Serving as his second in command is Barbara Chizmadia' who has been with Music for over 20 years. She works closely with Badalamenti and oversees the operations.

Also based out of the N.Y. office is Patty Tempsick' who is the daughter of original Music Express East general manager Lenny Scheer. Tempsick joined the company right out of college and worked her way up as well' now serving as vice president of sales for the East Coast. Bill Placier' the company's East Coast affiliate manager' works in conjunction with Los Angeles-based Perry Barin' West Coast affiliate manager to handle the growing list of affiliates worldwide.

The Washington' D.C.' location was opened about 11 years ago. When deciding who would run the operation' Berkman says she convinced longtime client Darren Vance to take on the challenge. He agreed and is now vice president and general manager of the location. Although a smaller office' it serves as a vital and vibrant hub for its corporate customers.

The last location to open was its San Francisco office' which is spearheaded by General Manager Scott Ducker. "When we were looking for a manager to run the location' Scott jumped at the chance'" she says. "Both he and his wife had gone to school there and loved it' so they were excited to move back. Scott was a perfect choice." Ducker has also been with the company for more than 20 years.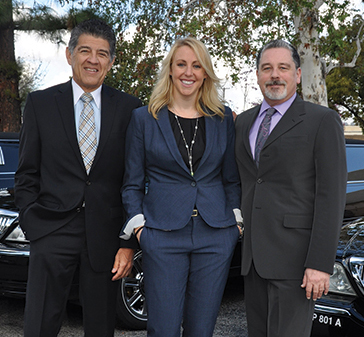 West Coast sales team (L to R): Joe Murray, Amanda Patton, and David de Wind
Although each of the offices are well run independently' the Los Angeles headquarters is really the nerve center of the entire operation. Around 50 office staff and 150 chauffeurs come to work regularly at this office' its largest. With the exception of Tempsick and Vance' the core of Berkman's sales team operates out the office' including Amanda Patton' David de Wind' and Joe Murray' who is vice president of sales for the West Coast.

Rounding out the leadership of the Southern California office are Sharon Padgett' vice president of accounting' who has been with Music for 26 years and worked closely with Harold Berkman. Andrea Bushnell manages the reservations department while Riccardo Juliao oversees both the dispatch and chauffeur departments—a heavy load for sure. Due to its size and proximity to Hollywood' the L.A. office is also more likely to run special events' which are handled by Craig Friedeman' who has close to three decades of experience with Music.

The most recent Oscars was a historic moment for the company where it debuted its first Tesla Model S sedans. The all-electric vehicles' suggested by the urging of Vice President Tom Henson—Berkman's husband and second in command in the L.A. office—are brand new to the company's fleet and are currently being tested in each of the offices. Oscar night was the first chance for Music to really showcase the vehicles to its clients.

"So far' knock on wood' the reaction has been overwhelming'" she says. "I even had two customers go out and purchase their own Teslas for personal use because they loved the ride so much. We've wanted to go green for a very long time and started with Priuses because that's what was available. With the Teslas' we're able to offer the complete package at an affordable price. Everyone is commenting on its elegant looks' the quietness' and the ability to be green and comfortable at the same time' so I think we have a hit. If all goes well' we will continue to change over our sedan fleet to Teslas."

Berkman was pleasantly surprised that even taller clients were perfectly content with the spaciousness of the cabin—she notes that a client who is 6'2" was fine as long as the front passenger seat was moved completely forward. More so than comfort—of which there were no complaints—she says that a few chauffeurs had a harder time encouraging passengers to not only ride in the back seat' but to not drive away with the vehicle. Clients were simply enchanted with the luxury car.

Adding Teslas has allowed Music to have a little fun with its fleet. A handful of chauffeurs from each location were selected to be trained on the safe operation of the vehicles—it is a completely different driving experience from traditional-powered sedans—which will expand as the fleet expands. Foremost is recognizing when the charge will expire' which could range up to 265 miles. Music also offers Lincoln MKZ Hybrids in addition to the traditional fleet of Lincoln MKTs' Cadillac XTSs' Mercedes-Benz S-Class sedans' limobuses' SUVs (Lincoln Navigators)' executive vans' and a handful of limousines—way down from when her father ran the company.

Berkman says that luxury ground transportation has changed so drastically in the last two decades that she's not sure her father would recognize the industry in 2014. Back when NLA was getting off the ground' one of the biggest issues facing operators was the gas guzzler tax on new vehicle purchases' which almost seems quaint by today's challenges. Now the issues are so varied and time-consuming that it's almost become another department in the business: Legal 101.

"I think my father would be disheartened by the industry today'" she says. "Things were done with a handshake and based on your good name. Now it's show me your insurance policy and prove your safety record and RFPs ... so many different things that he never had to deal with. Not to mention all of the grueling lawsuits and Obamacare—oh I don't like to think about Obamacare' because it's going to hurt us financially even though we already offer health insurance to our employees. We're a big company. All of us in the industry are paying so much more for fuel' workers' comp' insurance' the minimum wage has gone up dramatically in some states ... our costs just keep rising. I often wonder if my father were still operating the company today if he wouldn't just sell and get the heck out."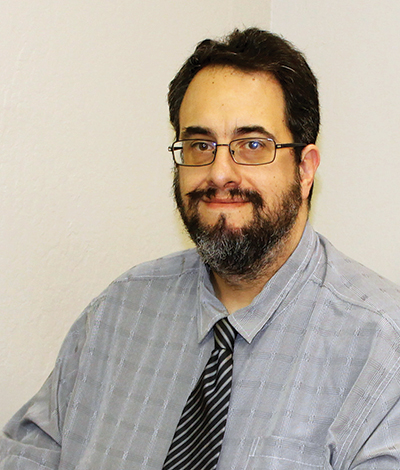 Scott Ducker, general manager of the San Francisco office Perhaps Berkman's biggest pet peeve is fellow operators who undercut the competition. While far from naïve to the ways of the business' she was brought up in an environment that encouraged collaboration with fellow operators. Besides the NLA' Music was integral to the foundation of the Greater California Livery Association—which she says was established in its L.A. conference room—so working for the betterment of all members is how she chooses to operate.

"We're all in business to serve our clients' and there's more than enough work to go around for all of us' so why undercut the competition? Back to the rising costs of everything' I don't know how at the end of the day those companies make ends meet'" she says. "I definitely don't understand the backstabbing."

Uber and other ridesharing apps have also become a topic of conversation in California especially where the companies are expected to comply with the requirements set forth by the Public Utilities Commission. Unlike other states' California decided to create a new category called Transportation Network Companies' or TNCs' to bring the apps in line with the competition. Berkman says it's just another issue we are facing as an industry.

"I'm a firm believer that this is America and people should be able to own and run whatever company they want. But if they're going to be in the transportation industry like we are' then they have to follow the same rules that all of us have to follow' and they don't. There's absolutely no reason why they aren't governed like everyone else. I don't understand it or why it's allowed. They say they can provide better service than taxis. Great' just pay your dues."

One obvious difference from her father's day is the number of women joining the ranks of management and ownership in the industry. Berkman says that even 15 years ago the landscape was very different and she was one of only a handful of women in a major leadership role. Music Express is a certified Woman Business Enterprise.

"I look around today and I've never been more proud to be a woman in this industry. There are so many phenomenal women running companies. I remember when I used to go to the shows with my dad and it was predominantly men who brought their beautiful girlfriends or wives. It was the boys' club. Now you look around and the beautiful women you see have worked their asses off as the CEO or president of their companies. I've had many young women come up to me over the years who want to start in the industry with just one car. First I ask them if this is really what they want because this is a tough industry with long hours and total commitment. Many now have grown into 8-' 9-' 10-car operations—we use them as affiliates because we know they're good—and it just makes me so proud because they all did it on their own. That's the stuff I love to see."

Berkman says that despite the tough issues she has to face as CEO of a bicoastal operation' there's still a lot of fight left in her. She comes to work every day with the intention of carrying on her father's legacy because even as a grown woman with a grown child of her own' she still wants to make her father proud.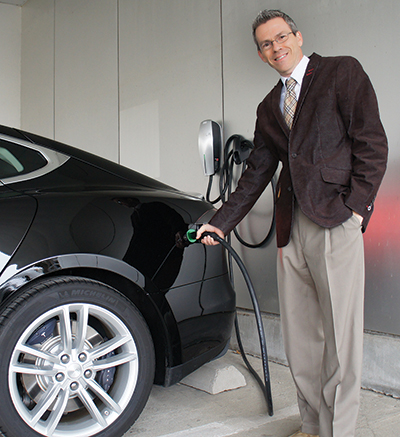 Darren Vance, VP and general manager of the
Washington, D.C. office
The hours are long' but the environment is always built around the family. "There are always someone's dogs running around' and someone usually brings their grandbabies in the office to visit'" she says with a laugh. In fact' she brings her own pooches to work whenever she can. When in between offices' she says her cell phone has become her mobile office. She's in daily contact with her office managers' although they do get together in person as often as possible. "I'm always working. There's never a time when I can't be reached."

She and her husband do try to get away every now and again' but it's rare to be more than a long weekend. Most often they spend some time at their home on Catalina Island. Last year she says they went to Hawaii with dear friends for a week' and it took her almost as long to relax into the vacation. "It was the first time in as long as I can remember where we were away for a week' on an island'" she laughs. "Of course by the time we were ready to leave I was just getting into it' but it's OK. I really do enjoy what I do. I never have that dreaded feeling coming through the doors of 'oh God' this is work.' I'm actually happiest when I'm here. That's what keeps me going."
Celebrating Four Decades and Looking Ahead
Last year Music Express turned 40' which also happened to be the anniversary of its oldest employee' Currie Grant. Grant' who worked with Harold Berkman in the music industry' was the first chauffeur he ever hired and he continues to work in the Los Angeles office in the chauffeur training department.

"He walks seven miles a day' so he's in fantastic shape'" says Berkman. "Currie said he'd help my father for a few weeks in the beginning' but here he is 41 years later. He's such an incredible asset to our chauffeur team."

Part of her father's legacy was the development of Music's affiliates' which continues to grow every year. Last year the company held its affiliate meeting at the first ever Chauffeur Driven Show' the largest it has ever been. The room was packed with affiliates and was standing-room only before too long. "I remember when we had 10 affiliates and we all met around a little table. Now we can barely fit in a room!"
I don't care about being the biggest, but I want to be the best. My father always says that nobody needs us, but we need them. It's the words we live by."
Cheryl Berkman - CEO and President

Berkman says she doesn't have an exit plan yet—she is only 50 years young after all—but she is grooming someone in the ranks to take over the company. Her son' the only grandchild' will graduate from Yale Law School this year' and although he doesn't have intentions to run Music with his parents' Berkman knows he will be involved in the company in some way in the future. He currently has a job lined up in Los Angeles' with two proud parents who are thrilled to see their son achieve his dream of becoming an attorney.

"I think it's hard for the management of any large company right now to say where they want to be in 10 years'" she says. "We don't take anything for granted anymore; things are so unpredictable. The economy is still volatile' and this is definitely the longest recession we've ever experienced' so my goal is to be a healthy' thriving company in 10 years. I don't care about being the biggest' but I want to be the best. It's what we strive for every day. My father always says that nobody needs us' but we need them. It's the words we live by."

Berkman' like her father' is an optimist. "One of the best things about America is we always rebound. I remember when the world rightfully came to a stop after 9/11. We all needed to slow down then and focus on our country'" she says. "When things are good' things are easy. When they're tougher' it's when we all get a little bit smarter. It's the challenges that force you to grow. It's OK to make mistakes' as long as we learn from them." [CD0414]