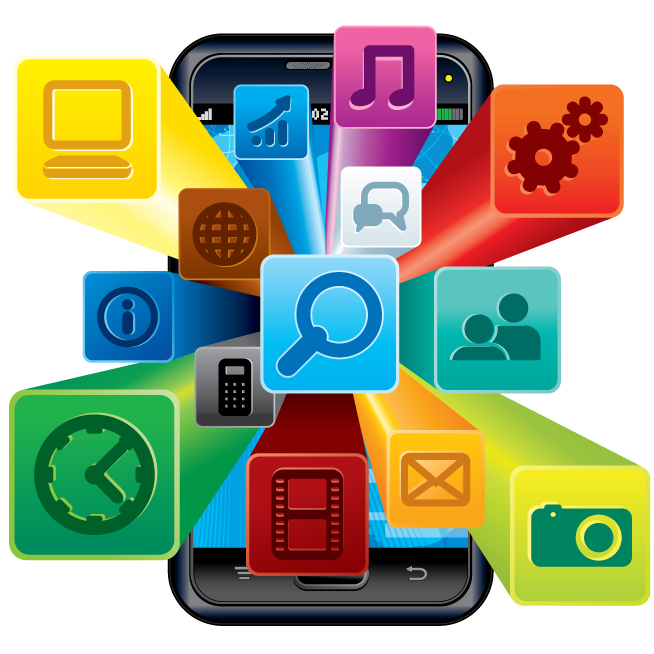 Apps are one of the fastest-growing markets for technology. With so many mobile devices—from smartphones to tablets—available to consumers, having an app for ease of use is practically required (for some devices, they are required). There are millions and millions of apps available for your preferred device—whether it's Apple or Android—with more being created every month. In this column, we feature some of the latest and most useful apps that will help you with your business, streamline a process, or generally make your life a little easier.




---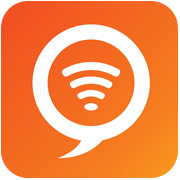 Skyroam
Available: iOS, A $
So, you're at the airport and you realize that you forgot to download that Netflix movie you wanted to watch on the plane. The airport WiFi is spotty at best, and the internet via the airline's app is weak. Eh, first-world problems, we know, but if you use a ton of bandwidth in your normal business functions, Skyroam might be the on-the-go device you need. This global hotspot promises secure, encrypted access to superfast speed within more than 130 countries. Up to 10 devices (or members of your team) can link up to it at a time, making it a roaming network. The portable unit comes in two flavors, Solis Lite and Solis X, and can be tailored to your usage needs with the 24-hour Daypass ($9/day for unlimited data) or monthly GoData ($9/month for 1GB, $9/each additional GB). If you're a heavy monthly user, you can get unlimited data for $99/month. Download the app to your phone or tablet, and Skyroam promises an easy setup.

Highlights: You can also rent the Skyroam device (plus data) per day if traveling. The Solis X also doubles as a power bank for charging your phone in a pinch.
---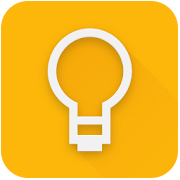 Google Keep
Available: iOS, A
If you are logged in to Google on your phone or tablet, then you already know how much the search-engine-turned-technology-staple is a bit of a stalker. If you have locations turned on, it knows that you were at Target last Tuesday night and traveling in Los Angeles last month, right on down to the minute. Google has prided itself on being your constant across all platforms with a bevy of add-ons from Calendar to Docs to Keep. Google Keep is far from new—it was launched around 2013—but it can be a useful timesaver, note-taker, and reminder when you're out and about. You can record a spoken message that can then be transcribed into a text. Take a picture of a banner or poster (or a slide from a CD/NLA Show... just sayin') that can also be converted to text so you can copy it into a text message to your team. Make a list of items you need and set a reminder that will alert you when you are at that location, be it work, home, or a retail establishment (powered by Google Maps, no less). You can also use the drawing tool to write or draw a message or idea. It can work seamlessly between devices, including your desktop by turning on the Google Keep extension on your Chrome browser. Google already knows almost everything about you, so why not take advantage of their free services?

Highlights: Any reminders will also sync with your Google Calendar.
---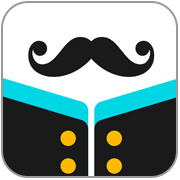 GlobeTips
Available: iOS
When traveling, it can be daunting to keep track of local customs and traditions, especially when it comes to TIPS: To Insure Proper Service. Americans are generally used to tacking on an additional 15-20 percent gratuity to their restaurant bill, but did you know that it's rude to tip in Japan? What percentage of the bill should you leave your server in Italy or China? GlobeTips attempts to demystify your conundrum by suggesting a tip based on the region's accepted standards. You can choose your level of service from bare minimum to outstanding and GlobeTips will suggest your tip. Enter the bill amount—or snap a photo for even faster input—and your total will be calculated. It will even split the bill among your party for your share of the tab.

Highlight: The app will automatically detect where you are if your location is enabled, although you can manually select from more than 240 countries and regions.

[CD1119]
---
Do you use an app that you love and want to share it with the industry? Let us know! Email Susan Rose at susan@chauffeurdriven.com.

Just for clarity: Apple products=iOS • Android devices=A • Windows devices=W
While many of the apps we profile will be free, a $ next to the platform indicates that there is a fee to download and/or use. Some versions or features of the app may require a fee to unlock or use.