BY SUSAN ROSE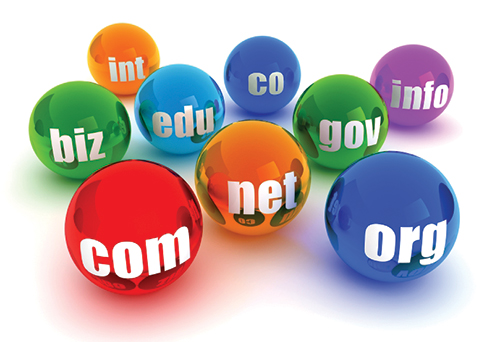 When you picked out your web address way back in the stone ages of the Internet' you were likely limited to whatever derivative of your company name was still available within the .com space. Some companies opted for other extensions like .net or .org when the highly valuable (and in demand) .com sites were already spoken for' but even then the choices were narrow once the most popular sites were taken. As the Internet gets infinitely larger' the availability of sites becomes that much smaller.

Earlier this year' about a thousand new generic top-level domains (gTLDs) were quietly released' opening up millions of new opportunities for businesses to really personalize their websites based on the type of service they offer. Among those released was .limo' a specific nod to our own industry. We may have changed our names to "worldwide transportation" or eliminated "limousine" from our logos' but the general public is still searching for us by our industry's traditional moniker. Other domains like .marketing' .consulting' and .management also debuted. In case you're wondering' there is a .taxi as well.
Where It Started

This was years in the making' and believe it or not' people do own parts of the Internet. The .limo domain was released by a company called Donuts (donuts.co)' which owns many of the new domains that debuted earlier this year. Without getting into too much technical detail' the .limo gTLD had to be phased in over a period of time to give bidders a fair chance to purchase their desired sites. During the initial sunrise period' which was only open to those with a company trademarked name' our industry's biggest rival claimed its uber.limo site. This was then followed by the early access program' which' over five consecutive days' featured tiered pricing to purchase a specific .limo site. If more than one company tried to lay claim to a specific site' it went into a bidding process. As it stands now' any company can purchase an available domain' and it will can be maintained and treated like any other sites you currently operate.
How It Can Be Used

It's not unusual for large companies to purchase numerous URLs' based on many different factors like popular consumer misspellings or divisions of the company. For example' if you go to flicker.com but meant to go to the eponymous photo-sharing site Flickr' it will automatically redirect to the right URL.

Operators can also use a .limo site to redirect to their main site. Diane Forgy' owner of Overland Chauffeured Services' was part of the initial .limo bidding process and won kansascity.limo' the primary city where her company is based' as well as overland.limo. Her main site is kclimo.com but the additional sites give her some leverage in helping customers find her on the Internet.

"It's basically locking up real estate online'" she says. "It's a game to stay ahead of competitors buying these sites but any variation on your name is always a good idea to pursue. We've had other companies try to pass themselves off as our company with a similar website' so I try to buy as many domains close to our name to beat them at that game." Years ago when purchasing her current website domain' she also acquired the .org and .net versions just in case.

In addition to redirecting customers to her main site' Forgy can also track how customers find her and which site gets more traffic. If she chooses' she can create a static landing page that details specials or use the site to test a new clientele base (like medical transportation or a high-end concierge service) that she doesn't want to promote to regular customers just yet.

Perhaps when you scored your initial URL' you got stuck with a long name. That was part of reason why Metropolitan Limousine in Chicago purchased the metro.limo site' which automatically redirects customers to the main site. The streamlined site is easier to use on marketing materials and faster to type.

Once it becomes commonplace is when all of the good sites will likely be either taken or too expensive."
- Ryan Hilberth, CEO of Rental Limo
Since the initial offering of .limo domains' Rental Limo' a service that connects the public with vetted transportation providers' has by far been the most aggressive in acquiring those newly released sites. Because Rental Limo (rentalimo.com) was highly motivated to claim rental.limo and renta.limo' the Florida-based company participated during the second day of the early access program and was the first official company to purchase a site. In later days' it also went on to bid on and win numerous sites' acquiring a total of 21 different URLs' including book.limo and others mostly based on geographic locations (houston.limo' chicago.limo' etc.). Book.limo was the first site to go live and is being used as the homepage for their white-label software that can be integrated into an operator's website for seamless booking—a product separate from rentalimo.com.
"We were lucky to have access to the co-founder of Donuts' Daniel Schindler' so we could get the inside track on what it took to acquire the sites we wanted'" says Ryan Hilberth' founder and CEO of Rental Limo. "To be honest' I don't know who we were bidding against' but we won the sites and consider it an investment."
For Hilberth' there are clear objectives to his purchase' and book.limo was just the start. Rental.limo and renta.limo are both live and redirect to the main site. Acquiring geographically strategic sites will help to drive local traffic back to the main site where area operators using Rental Limo can and will be featured. For example' chicago.limo is already live and contains information about the area as well as several companies like Metropolitan Limousine.
"Right now the .limo domain is new and can be awkward' but so was any website at first. We're past the point where operators have to shell out thousands of dollars to purchase a site'" Hilberth says. "It may be hard for a company to accept that the general public will use it' but once it becomes commonplace is when all of the good sites will likely be either taken or too expensive."
Purchasing domains may not be as sexy or appealing as adding new vehicles to your fleet' but .limo does present an interesting juncture in our industry to adopt a shorter URL' have something new to share with customers' and possibly have the opportunity to connect with prospective customers in an entirely different way (if you decide to create an interactive landing page). It's also a smart way to protect your company from vultures who want to dupe your customers. [CD0914]