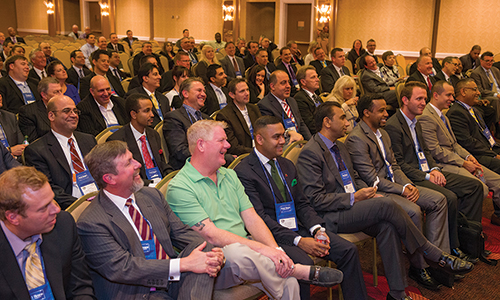 HERE WE ARE at the end of summer already and the kids have started going back to school' which can only mean one thing: We're just weeks away from the biggest event on the East Coast' Chauffeur Driven's Atlantic City Show! This November 2-5' thousands of operators from all over the world will flock to the Jersey shore town to preview the newest products' services' and vehicles available to the chauffeured transportation industry from more than one hundred different vendors. Add in nearly 25 hours of educational opportunities' the industry's only Operator Mentoring Program' one venue so there's less walking and more talking all under one roof' and a free shuttle to and from Philadelphia International Airport' and it's not hard to see why there's #only1choice when it comes to the Chauffeur Driven Show. Thanks to our Title Sponsors' The Lincoln Motor Company and Don Brown Bus Sales.
Hours of Education

When we founded Chauffeur Driven' one of our brand's unwavering core virtues was to educate the chauffeured transportation industry' so it should come as no surprise that we are once again presenting the best and most timely educational lineup of any industry event. Together with our CD Education Committee' we have compiled hours of non-stop education over the four-day event. Want to learn how to make the most of your fleet? Join us for "Vehicle Utilization and Reporting for Every Vehicle Type in Your Fleet." Want some real-word suggestions on how to deal—or at least' co-exist—with TNCs operating in your area? You won't want to miss our "Uber/TNC Panel Discussion'" featuring panelists Al LaGasse of Taxicab' Limousine & Paratransit Association' Matt Daus of International Association of Transportation Regulators' and Michael Fogarty of Tristar Worldwide. Need some ideas on how to work better or expand your reach within our related hospitality industries?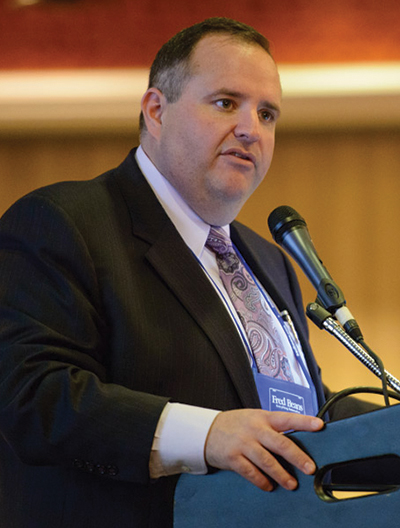 Our "Client Panel Q&A'" which features a meeting planner' DMC' CTM/procurement officer' and hospitality professional is tailor-made for you. Our other sessions will run the gamut and challenge you in all areas of your operations—from "How to Compensate and Motivate Employees" to "Creating and Implementing a Quality Control and Mystery Shopper Program." We will have both interactive' workshop-style sessions as well as the traditional classroom-style seminars—each will feature Q&A sessions with the presenter(s). Our education program' sponsored by FASTTRAK Cloud Livery Systems' is once again moderated by Jason Sharenow of Broadway Elite Chauffeured Services Worldwide and features leading industry professionals who understand what you're going through.

Back by popular demand are our Micro-Sessions' which are short bursts of education available only on our show floor. Every hour that the show floor is open' we will feature a 20- to 30-minute mini-session that is meant to be tip-oriented and fast. Each session is created to stimulate you to either change or improve some aspect of your business or to learn more. The Micro-Sessions take place in our Association Pavilion (sponsored by Chosen Payments) on the show floor' so be sure to stop by the association booths to keep the conversation going.

Affiliate partnerships have become the glue that helped many smaller operations hold it together during the economic downturn and have now become a necessity in our largely international corporate travel market. Since many of you regularly attend industry shows to catch up with current affiliates and find new partners' we've dedicated an entire day—Tuesday' November 4—to that purpose. Start out the day with our seminar "Affiliate Primer: Understanding What It Takes To Be a Better Partner'" which will offer tips on how you can attractively position your company for potential affiliate work. After the session' move on to our Affiliate Central Global Partner Forum' sponsored by A1A Airport & Limousine Service' where several dozen national and global companies are looking to work with you. Later in the day' EmpireCLS and Music Express—two of the industry's largest and most respected networks—will hold their affiliate meetings at the show. All day long' you'll have tons of opportunities to meet with like-minded operators and establish new friendships and partnerships. You never know who you'll meet' and the all-under-one-roof setting of the Trump Taj Mahal means you'll have lots of chances to interact with your new connections or catch up with old friends.
Inspiration and Motivation

The high notes of any industry conference are always the Keynote Address and the State of the Industry' and we definitely aim to please. When we were searching high and low for a keynote speaker for this year's show' we were thoroughly impressed when we heard Jim Donald. Donald' the current CEO of Extended Stay Hotels and previous CEO of Starbucks' is known as the people's CEO for his ability to work through every level of an organization' utilizing the best ideas from the ground up to strengthen a company. During his tenure' he made Starbucks a household name with its legendary service. His plain-talk' no-nonsense address' delivered with a healthy amount of humor and personal anecdotes' will inspire you in every way. Donald's industry is also dealing with disruptive technology in the form of Airbnb—but it's not slowing him down. He' in fact' turned the ailing Extended Stay Hotels around and recently took the company public with a successful IPO. If he's not a household name now' you'll be adding him to your list of successful CEO mentors in record time! You can also read more about him—and get a sneak peek of what to expect at the show—in our exclusive Q&A with him on page 118. Our keynote is sponsored by Grech Motors and Mosaic Global Transportation.

A decade ago' chauffeured transportation was more or less impressing your client and getting him from point A to point B safely' comfortably' and for a reasonable price. Today' the reality is so much more complicated than just the back-seat passenger. You also cater to the needs of the corporate travel manager and hospitality professionals' as well as affiliate managers and meeting planners. It's a lot of work. This year' we continue to recognize the evolution of our industry and put it directly in the crosshairs for our State of the Industry. Last year' David Seelinger of EmpireCLS challenged us to embrace and adopt many of the incredible technological advances we have seen. This show' we tackle where you fit in the global economy and how you can capture even more of that $1 trillion industry worldwide. Our panelists include Cheryl Berkman of Music Express' Dean De Beer of Tristar Worldwide' and David Seelinger.
Mentor Me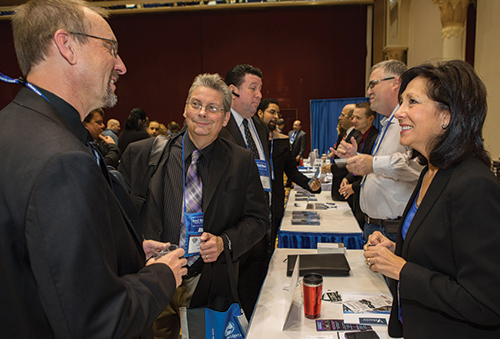 Hands down' the most talked-about event at our 2013 show was the debut of the industry's first Operator Mentoring Program' and it returns this year with even more mentors and chances to learn from some of the biggest players in chauffeured ground transportation. Join us on Sunday' November 2' between 5 p.m. and 7:30 p.m. for this can't-miss event. You'll be able to connect directly with mentors during roundtable discussions who have the experience to help you tackle your nagging problems and offer advice and solutions. This is a one-of-a-kind event that you won't find anywhere else' and this one requires preregistration. Register early to get your choice of mentor; seats do fill quickly and placement for specific mentors is unfortunately not guaranteed. Trust us' we've selected only the best and you won't be disappointed. Limited to one participant per company' executive officers only. The event is sponsored by Don Brown Bus Sales and Grech Motors.
Upping the Value

Cost is always a consideration when coming to a show' so we make it easy and affordable to get to Atlantic City. First' take advantage of our Full Show Passport. For only $499' you get a four-day show pass to all of our events' including seminars and workshops' Keynote Address' lunches' show floor' and our insanely fun parties. But on top of that' you'll also get a three-night stay in a luxurious and comfortable room at the Trump Taj Mahal (Sunday' Monday' and Tuesday nights). All you have to do is get there. But do act fast' because this offer is limited to the first 500 people who register.
The Chauffeur Driven Show is the only one that takes place under one roof—for less walk time and more talk time."

Speaking of getting there' we will once again offer our exclusive and FREE shuttle between Philadelphia International Airport and the Taj Mahal. Pickups at the airport will run Sunday and Monday' while drop-offs run all day Wednesday. Your safe and reliable transportation will be coordinated and provided by A-1 Limousine' Albert's Transportation' and Park Avenue Limousine' our generous sponsors. All we need is your flight information prior to the show to get you started. Buses will be provided by Grech Motors.
Keep Connected

You'll notice our spiffy new hashtag—#only1choice—all over our marketing materials' on social media' and throughout the article. Use it to show your excitement for the 2014 Chauffeur Driven Show and to stay in touch with all of the latest show information and updates. There's more to come and tons of thrilling announcements left in the remaining weeks. Visit our Facebook page (facebook.com/ChauffeurDriven)' follow us on Twitter (@Chauff_Driven)' and check our website (chauffeurdrivenshow.com) for up-to-the-minute show information. Have questions? Don't hesitate to reach out to our Show Manager Lauren D'Ambra at 856.334.1988 or lauren@chauffeurdriven.com. This November there's #only1choice. [CD0914]