BY MATT DAUS
Editor's note: A decade after Uber and Lyft were allowed to grow unchecked, followed by a once-in-a-lifetime pandemic, the taxi industry in New York City is finally starting to recover. Transportation in the city doesn't operate in a vacuum, and what impacts taxis also ripples to for-hire vehicles (FHVs). This article addresses how this positive sign could also impact FHV bases in the long run.

Since last year, the values of taxi medallions have inched upward for the first time in eight years. Based on sales data from the New York City Taxi and Limousine Commission (TLC), the average medallion value has climbed from its low point at $79,106 in May 2021 to $137,330 in May 2022. While the average value is still 90 percent below the $1.32 million peak in 2014, there is hope that the medallion industry has finally navigated the TNC onslaught. If rising medallion prices are going to continue, what will make that happen?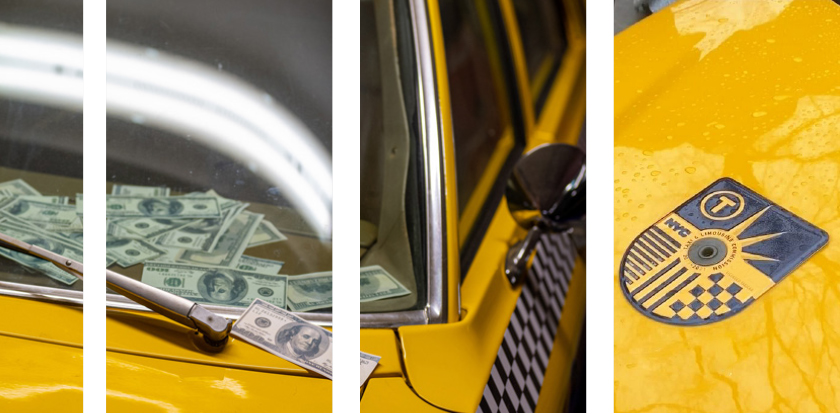 Medallion Relief Program (MRP): In March 2021, former Mayor Bill de Blasio announced the creation of a $65 million Taxi Medallion Owner-Driver Relief Fund for financially troubled taxi medallion owners, which was intended to provide debt relief to those owners. The MRP was initially structured to provide owners with a $20,000 grant per medallion, which could be used to negotiate and restructure loans with lenders. The proposed terms were met with nearly unanimous opposition by medallion owners and industry stakeholders during the public hearings due to the low amount of the grant. When the TLC moved forward and approved the MRP with those terms anyway, demonstrations ensued, and months later Senate Majority Leader Charles Schumer (D-N.Y.) stepped in to facilitate MRP+ with NYC. Under MRP+, Marblegate, largest medallion lender, agreed to restructure outstanding loans to a principal balance of $200,000 ($170,000 guaranteed loan and NYC grant of $30,000). With the election of Mayor Eric Adams and his appointment of TLC Commissioner and Chair David Do, the support for these programs continues.

The Groundbreaking Uber-Taxi Partnership: The agreement announced in March between Uber and taxi technology companies Curb and Creative Mobile Technologies (CMT) may be contributing to increased optimism. Uber's partnership began in NYC, and will expand nationwide during 2022. The integration enables Uber, as well as Curb and CMT, to offer riders and drivers more flexibility and coverage. Taxi drivers will have access to trip offers from Uber on top of the millions of annual ride requests already made through the taxi apps, while Uber users will have more ride options to meet their needs. Customers will be able to order a taxi directly on the Uber app.

While Uber has been seen as a rival, this partnership may help taxis get back on the radar with customers by providing the same upfront pricing, through the same application that customers are accustomed to using. However, critics and advocates for medallion owners believe that the earnings will not be enough to benefit taxicab drivers, and they will continue to push for a fare increase and better payment terms with Uber. TLC Chair David Do indicated his support for initiatives that can provide additional revenue opportunities for taxi drivers, and implementing the Uber partnership with the taxi apps will likely be one of his top priorities in the coming months.

Fares Finally Fair?: The TLC has not increased taxicab fares in a decade. Some advocates have proposed an increase of between $1.50 and $2.00 to ensure drivers can earn $25 per hour after expenses—which has also helped to nudge medallion prices up. During his confirmation hearing, Chair Do hinted that he would support some amount of increase. The TLC will be reviewing the public comments and medallion owners' financial data throughout the summer of 2022 for a plan.

The Medallion Task Force: At the end of 2018, the City of New York created a task force to study the sale prices of medallions and then recommend changes to laws, regulations, and policies related to medallions. In the 77-page report issued in early 2020, the task force found that multiple factors contributed to the dropping prices, not the least of which was TNCs diminishing taxi earnings. The task force also made recommendations to modernize taxi service to adapt to a marketplace dominated by apps.

Electric Taxis & Charging Infrastructure Funding: Innovations and positive developments with electric vehicles could possibly usher in a new era for the struggling taxi industry, as well as the broader FHV industry. In May 2021, the TLC approved a battery electric vehicle (BEV) Taxi Pilot Program, which increases the number of EV options available to use as taxis beyond the already-approved Tesla Model 3. While the pilot is set to run for 12 months after the first battery electric taxi is certified for use, new BEVs will remain licensed as long they comply with TLC rules. There are currently nine approved BEVs in the pilot. Further, N.Y. Governor Kathy Hochul announced that the state's EVolve NY electric vehicle charging network will soon have more than 100 high-speed charging ports across the state.

Good News for FHV Licenses?: In 2018, NYC enacted Local Law 147 in response to rapid TNC growth, which imposed a one-year cap on the issuance of new FHV licenses with limited exceptions for wheelchair-accessible vehicles and certain lease-to-own situations. Local Law 147 also delegated to the TLC the authority to decide the number of FHV licenses the agency would issue after the cap expired, which is now reviewed every six months. The TLC added an exemption to the FHV licensing cap BEVs in August 2019, but suddenly changed its policy this past June and removed the BEV exemption, citing congestion concerns. Existing FHV license holders still can convert their existing vehicles to EVs.

FHV licenses or FHV "diamonds" cannot be sold or transferred. However, if it is held by a corporate entity or business, then that business entity that owns the FHV licenses (and perhaps the vehicles as well) may change ownership. When NYC implemented the FHV licensing cap, it effectively created a "mini medallion" market for corporate FHV licenses. Prior to this cap, there was no demand for an FHV license, as anyone who wanted one would simply apply for and pay the fee to obtain it.

There are some notes of caution for this new FHV license market. First, the cap on these licenses may be modified, or even lifted, by the TLC in its semi-annual reviews. For example, the BEV exemption may be restored or re-introduced to allow for several new FHV licenses limited to BEVs. NYC's City Council followed up on its Medallion Task Force with a Black Car and Livery Task Force to review the steps that could assist the traditional black car and livery bases. Among the recommendations in its December 2021 report was the consideration of issuing restricted FHV licenses for the traditional black car, luxury limousine, and livery bases that also lost business as the app companies grew unchecked.

Even with these concerns, including the additional caution that the FHV licenses do not have a property interest in the same manner as a taxi medallion, the new market for FHV licenses continues to grow, and prices have especially surged since the TLC removed the BEV exemption in 2021. In June 2021, the asking price for one FHV license was around $9,000. Six months later, it ballooned to $20,000. Today, the asking price is hovering around $28,000—for just the FHV license.

The Road Ahead
The transportation industry in NYC is certainly facing new challenges, including higher fuel costs and driver shortages, but the trends in favor of the industry are just as obvious. Consider:

❱ Travelers are using vehicles due to the rise in subway crimes.
❱ Post-pandemic travel, tourism, Broadway, and office commuting continue to increase.
❱ All indications are that the FHV license cap will continue in some manner.
❱ The TLC may approve a rate increase, which could lead to long-term increases in the farebox.
❱ The Uber-taxi partnership is still unknown, but all signs point to a positive outlook.
❱ Government subsidies and funding opportunities for EVs and charging infrastructure may be restored.
❱ There is renewed optimism in all industries due to new leadership at City Hall and at the TLC.

So many factors have pumped new life into the once-declining taxi industry, and other FHVs by extension. For the first time in eight years, there are real signs of recovery in the medallion market. These signs were in place even before the industry sees the full effects of the medallion relief program, the fare increase, and the Uber deal with the taxi apps. Additionally, most every local elected official is a champion of supporting taxi drivers in NYC, which means that support for driver income, benefits, and well-being will drive almost every administrative, legislative, and policy decision. It is highly unlikely that the status quo will be altered anytime soon in terms of the FHV cap and other pro-taxi policies. While the road to recovery may be long, it seems that the uptick in medallion sales prices may continue and, hopefully, the worst days for the market are viewed in the rear-view mirror.   [CD0822]
---
Matt Daus is a partner with the law firm Windels Marx, president of IATR, and a leading authority on ridesharing apps. He can be reached at mdaus@windelsmarx.com.