BY SUSAN ROSE
As the story goes, four friends and business colleagues met at a winery for pre-Thanksgiving lunch. Eight hours, countless stories, and 10ish bottles of wine later, the diverse group of operators—Gary Arrington of Party Over Here and Virginia Premium Transportation Services, Abdou Brahim of VA Executive Sedan & Limousine Services, Claude Cristea of Williamsburg Chauffeur Service, and John Oulton of Richmond Limousine—left stronger friends than ever.

The recollection of the outing varies depending on the narrator—there may have been a ruined jacket, pulsating music on a party bus, a dim memory of a staff meeting, a nap, and some juicy stories we'd never tell—but all agree that they were among friends for a much-needed night out. Not everyone recalls the entire day's events, but they did have a designated driver.

"We talk about that lunch all the time. We've all become good friends. Of course, there have been bumps along the road, but it's all how you get out of those bumps that matters," says Arrington.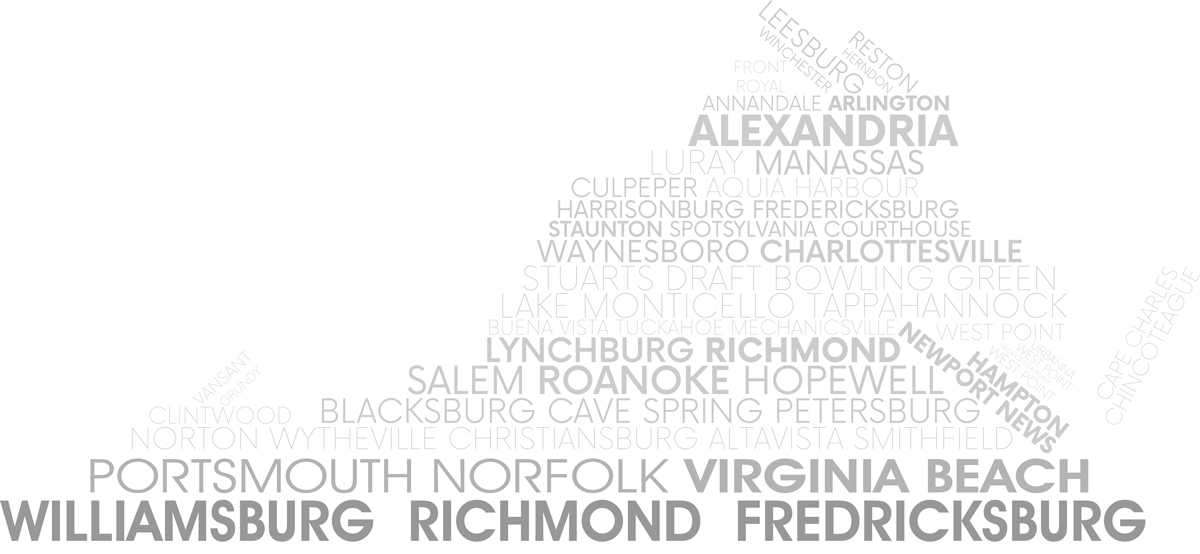 The four companies are located along the I-95 and I-64 corridors, stretching from Fredericksburg to Virginia Beach—a span of about 200 miles. Although the four come from vastly different backgrounds and have diverse markets, they are united by the industry and complement each other. The fact that they're not competing for business is likely the strength of their relationship.

"One time I had two Sprinters in Richmond, and the customer damaged the door in one where they had to use emergency exit to get out. It was 1:00 a.m., and I called John to see if he had a vehicle available. Thirty minutes later his Sprinter was on location. It's amazing to have such a connection and friend who will go the extra mile, even at one in the morning," says Brahim.

It wasn't long before Brahim could return the favor. "Then, when his bus was having mechanical issues, he called me about 25 minutes before the pickup in Norfolk and I told him 'I got you.' I had a driver available, and we showed up at 1:25 p.m. with Sprinters. The clients were so grateful. They called John and told him that they didn't know how he pulled it off, but they were so happy. It felt good to be able to pay him back," says Brahim.

Cristea and Oulton, owners of the two oldest businesses in the bunch, met first through the Virginia Limousine Association (VLA) and started passing work to each and meeting up at industry shows.

"Claude and I have been going to shows for forever," Oulton says. "He'll tell you I'm the crazy one, but during our lunch he's trying to DJ the whole time while I'm trying to take reservations. We're a fun bunch, and we just kept adding one more at a time. The four of us definitely have a tight bond."

"I met John years ago," says Cristea. "We started in the business around the same time and after connecting at the VLA meeting, we talked on the phone a lot. We have many of the same philosophies, learn from each other, and send each other work."

Cristea and Brahim, both based in Southeastern Virginia, met while doing airport pickups and soon realized they had a lot in common businesswise. Arrington, who is the newest to the industry, paired up with the guys via social media and VLA meetings—they are all members of the association—and they finally met in person at an industry show a few years ago.

"I met Claude at the airport, and we instantly clicked as someone I could trust. We started talking more and more and then he invited me to go to the show where I met John. After dinner, we also became friends," says Brahim. "I knew Gary from social media but finally met him at the LCT Show in Atlantic City. We are all good friends, we trade ideas, and we help each other."

Arrington agrees: "We're constantly passing work back and forth and always recommending each other. If there are times where we have overflow, I'm reaching out to them, and vice versa."

Work and life might sometimes get in the way, but the group says they're in touch regularly, sometimes daily. They're also planning a repeat of their legendary lunch this month.

"We get together and laugh without the pressure of work," says Brahim. "We'll meet somewhere in the middle and we'll have a good time. It's a great feeling to put business aside and just enjoy their company."


---
Williamsburg Chauffeur Service
After 14 years in business, Williamsburg Chauffeur Service President & CEO Claude Cristea has hit his stride—and his comfort zone. He's certainly taken some professional risks in the past decade and a half, including the purchase of a motorcoach (business dried up) and a miscalculation of pursuing the ultra luxury niche with a fleet of Mercedes to match (clients weren't demanding those vehicles or prices), but he has found his spot in his smaller market by catering to executives and high-end clients.
"I started with premium luxury vehicles like Mercedes and realized there wasn't a market for it here, so I switched to Chryslers, Lincolns, Cadillacs, and Sprinters. It's still luxury, but I learned it was more about the service than the vehicle," he says about the company he runs with his wife, Cristina. "I was never interested in retail work. It's a small town and my clients are local executives. I enjoy being able to take care of them."
Located equidistant between Virginia's capital city of Richmond and Virginia Beach along I-64, Williamsburg is home to notable attractions like Colonial Williamsburg, a living-history museum and historic organization with nearly 8,000 employees, as well as the renowned family theme park Busch Gardens. The company is about an hour from Norfolk, home of the world's largest naval station, and three from Washington, D.C., so airports are within reach and affiliate work keeps them busy.
A good portion of their work comes from Colonial Williamsburg, where they handle transportation for executives and donors. The outdoor living museum is funded by the nonprofit Colonial Williamsburg Foundation, which regularly holds events for donors and board members.
The Cristeas emigrated from Romania in the 2000s. After settling in Virginia, Claude excelled in the restaurant industry and worked at a popular high-end Italian spot called Maurizio's—a favorite with families, tourists, and businesspeople alike—while Cristina worked as a nurse. Seeking a more balanced family life after the birth of their son David, now 15, the Cristeas considered chauffeured transportation. After all, he had made many contacts through his hospitality career, and he wasn't shy about marketing his service to those who frequented the restaurant.
"I thought, I like to have nice vehicles, and this was one way to get them," he recalls. "But this is an industry that I actually enjoy." Once the business was strong enough to be a full-time venture for the couple, they quit their respective jobs to focus on building Williamsburg Chauffeur while raising their young son.
Before moving to the US, Cristea was a Sergeant Major in the Romanian military, and he credits his time in the service with the success of his business.
"I always wanted to be an entrepreneur and own a business," he says. "My military background gave me the discipline, organization, and comfort around high-ranking officials and diplomats, which helped with business planning." Despite his military career, and proximity to Naval Station Norfolk, he doesn't do much work with the military—something he says requires too many resources.
In recent years, he's branched out and started working with more affiliates throughout the state. But he's also careful about growing too quickly, a mistake he's made in the past when he ran more metal than he had work for.
"At one point we had 14 vehicles and I realized that in order to be comfortable we had to reduce it to around 10," he says. "Everything is so unpredictable these days that you have to be able to adjust your expenses accordingly. Prices have gone up for everything."
The one issue he doesn't have is a lack of chauffeurs—most of his team came back after COVID, and business has spiked about 30 percent over 2019 revenues. He's also updated his entire fleet of SUVs and sedans in the past 12 months to include Ford Expeditions and client favorite Lincoln Aviators, joining his 32- and 16-passenger Sprinters with a 23-pax on order.
"It's not about the size, it's about the bottom line," he says. "It's about work-life balance, and we're slowly getting that back since COVID."
The Cristeas just purchased a new office building, about a mile from their current location, where they can park all their vehicles, which he says will be great for advertising since they are on a main road.
But don't be fooled by Cristea's professional, buttoned-up military persona because he—also known as DJ Claude—knows how to entertain a crowd too. The football-loving (that's soccer to us Americans) DJ has had a passion for music since he was a teen in Romania, and even provided the beats for a party at the 2021 CD/NLA Show in Dallas (as well as a lunch trip to a certain Va. winery).
Between running the business and taking family trips to his home country each year to spend time with family, he's also raising his son to appreciate the industry and ... potentially take over the family business one day?
"He cleans vehicles, watches dispatch, and may start answering phones soon," he says about his 15-year-old son. "This is always an option, but it's ultimately going to be up to him."
---
Richmond Limousine
To say that Richmond Limousine Owner John Oulton is busy these days would be a gross understatement. After the dam of pent-up COVID work finally broke, he's been busier than he's ever been, and demand isn't showing any signs of letting up—whether it's retail or corporate work.
"We have twice the vehicles and twice the revenue, but half of the staff," he says from behind the wheel, while in between pickups. Prior to 2020, he would personally handle a few runs each month, but since business exploded in 2021, he's been driving three or four a day.
"No matter how much we're hiring or number of vehicles we're buying, it's never enough," he adds.
Oulton's fleet was just shy of 30 vehicles prior to COVID, and while he scaled back to 20 to cut expenses in the early day of the shutdown, he rethought his recovery strategy.
"We have more than 50 vehicles right now—we were the only crazy people buying," he says. "I bought a bunch of vehicles once I saw business was coming back strong, picking up everything I could find. Turns out it worked really well for us because once everything started moving again, no one else could get vehicles. The smaller guys in town disappeared while the larger guys couldn't rescale as fast because they waited too late to buy."
To handle the changing business, he slashed his own salary to zero for 18 months and hustled by picking up odd jobs like DoorDash and renting out his travel camper to keep the bills paid. When the transportation business picked up, he refocused his energy entirely on the company.
Oulton has never been a 9-to-5 type of guy. Prior to founding Richmond Limousine in 2009, he owned and operated a DJ wedding business for seven years. He enjoyed the work, but grew frustrated by the unreliability of the DJs he hired.
"I'd have to run between every venue in town to make sure they showed up and were on time," he says about his prior gig. "I saw that the limo would arrive at the end of the night and just drive the wedding party away, and I thought, that's the easiest job there."
That was before he had a steady roster of 11 p.m. airport runs followed by 4:00 a.m. pickups just hours later, of course.
"It was a great foundation for me," he says about the DJ business. "I learned every event venue in town and worked with all the local coordinators, and I was able to sell to brides. It's within the same industry really, and no day is ever the same. We do all sorts of business from flight crews to organ transplant teams to weddings to private jets. I get to meet a lot of people and I'm not just sitting in an office—that is not for me at all."
Richmond Limousine is a true mix of corporate and retail work, leaning a bit heavier on the corporate side of late. Oulton's sizeable fleet is as diverse as it gets—everything from stretches and party buses to SUVs, sedans, and even motorcoaches, his newest addition. He says his corporate vehicles are moving all week while the weekends are dominated by retail work.
"We bought two motorcoaches this year because the motorcoach companies that I used to work with are no longer in the market. I had obligations to wedding clients who booked before the pandemic, and new affiliates were charging too much—which I get," he says. "But I'm getting great business from the coaches; without a doubt they are rolling. We're currently handling the PGA Tournament, which is a good marketing opportunity for us because a lot of people seeing our brand."
To keep up with local news, he scours the trades—from real estate to corporate news.
"Richmond is the state capital and I try to be in the know on everything that's happening here, which I genuinely enjoy," he says. "We have eight Fortune 500 companies in the area, and since we're centrally located on the I-95 corridor, we get a lot of day trips because we're within a day's drive of half the population of the US. Richmond has a nice, clean, well-run airport, but if people want to travel internationally, it's just a two-hour drive to D.C."
Oulton also notes that Virginia is home to a growing number of wineries, which keeps him booked from early spring to late fall.
"Our wine production is getting close to that of Washington state and California," he notes.
One of the most popular Richmond attractions each holiday season is its famous tacky light tours, a tradition that runs from Thanksgiving to New Year's and attracts thousands of visitors to the area. Homeowners adorn their properties with tens of thousands of lights and decorations that would make Clark Griswold jealous. Area transportation companies usually get in on the action by arranging their own routes, which can last several hours every night of the week. In fact, Oulton says that 2021 season was his most profitable yet.
Oulton is proud of working with his local colleagues, many of whom he met through his involvement with the VLA.
"VLA has been a place to form relationships with operators all over the state—and I work with them all. It's great to be able to get to know them and learn from them. We're a great group of companies here in Virginia, and none of us has any bad blood toward each other. We help each other," he says.
As he has grown his book of corporate work, he says that he's finally gotten into doing affiliate work across the country.
"Right now, we're doing a major move for a Fortune 500 company in Connecticut, which prior to last year we would have referred to someone else. It's enabling us to expand our reach with the companies we're already working with, so we're getting a bit more out of each account now," he says.
While Oulton's schedule is hectic, he always makes sure that his two kids know that they are a priority.
"Any free time I have I spend with them," he says about his son Jason, 13, and daughter Jordan, 7. "They gave me purpose when there was no work during COVID."
---
VA Executive Sedan & Limousine Services
One would think that owning a luxury transportation service is among the toughest industries to manage when raising a family, but VA Executive Sedan & Limousine Services President & CEO Abdou Brahim knows there's another that takes the cake ... pun intended.
"In the restaurant business, there was no sanity or home time," says Brahim about the popular and highly rated eatery, Casa Pizza, that he owned and operated with his wife Kathleen. "The doors always have to be open every day at the same time. But in the transportation industry, you can manage your time better because you have people around you, you don't have to be there, and it can even be managed remotely or overseas via reservations software."
Although he enjoyed the business, he was ready to step away, and that's exactly what he and Kathleen did when they founded VA Executive in early 2013.
"Virginia Beach is the most populated and largest city in the state, yet there aren't many transportation services here," says Brahim. "There's not a lot of manufacturing, but it is mostly military. There's also a lot of tourism during the summer months since Norfolk Airport is the closest to the Outer Banks."
In many ways, Virginia Beach is a boutique market despite its size. But just miles from the city limits sits the largest naval base in the world, Naval Station Norfolk. The massive logistics hub supports 75 ships and more than 130 aircraft and is the home of the largest US Navy forces. With an average of 12,000 military and civilian personnel, it's one of the area's largest employers.
It also happens to be one of Brahim's biggest sources of revenue, thanks to a special license that allows his company exclusive access the base.
"We're the only company in the area with base access, which helps with weddings, and transporting military guests—they don't give out that license anymore," he says. "It's a beautiful property, so many weddings take place there. It's the first question we get asked when booking service." Without that access, vehicles must park outside the gates and guests have to walk at least a mile to get to the reception, a deal-breaker for many but a win for Brahim.
Outside of special events on the base, Brahim says that he also transports corporate officers to the local airports from the shipyards, sometimes extending the trip further as far as D.C., Richmond, Baltimore, or even NYC on occasion.
The couple moved to Virginia Beach in 2008 after living in Northern Virginia. Kathleen, a hometown native of Virginia Beach, and Adbou, a transplant from Mauritania, relocated when their daughter, Laila, was just a baby to be closer to Kathleen's family. Although most of Abdou's family is still in Africa, he and Laila spend summers there every year while Kathleen now stays behind to run the business—her choice.
"Kathleen is the vice president, but she's my everything in the company: reservations, dispatch, management, she does all that I do," he says. "I help remotely when in Mauritania, but she does so much. When I get back, we go on our own vacation," adding that it wasn't always possible when they owned the restaurant.
"The restaurant did teach me how to manage time and the financial obligations such as taxes. It prepared me well for running this company," he adds.
Laila, so far, has not expressed an interest in following in her parents' footsteps and aspires to a career in medicine, possibly in cardiac medicine.
"She's very smart, independent, and dependable, and gives me a reason to keep pushing forward with the business," brags the proud papa. "She's only 15, but I know she's going to pick the right thing that makes her happy because she's passionate about helping others."
Currently, the company is 60 percent retail and 40 percent corporate, with many of the larger vehicles in their fleet of 13 being used for retail hourly and day work. They run Sprinters (limo and executive interiors), Escalades, XTSs, and stretches. Brahim is looking to expand his corporate work, which is mostly through affiliates.
Brahim is a regular at industry shows, where he says he can keep in touch with his affiliate partners and grow his own network beyond the Virginia shores.
"That's why we go to the shows—it's important to see our affiliates, and we've met a lot of great people from all over the world," he says.
Brahim is also a VLA board member, and he credits the association with strengthening his business—especially with affiliate work—and keeping companies like his in legal compliance, thanks to open and direct communication with state and local officials.
"VLA meetings are filled with information for members, and it's positively impacted my view on the industry. It's a great association, and we're working on having more meetings. In the past we've invited the DOT, state officials, and others who can help our businesses stay legal to speak. VLA also helps fight against those who are trying to steal our business. We're grateful to the DOT for cracking down on those illegal operators," he says. "Friendship is the most important thing—I am happy to have the friendships with my fellow Va. affiliates; it's nice to have someone you can trust, depend on, and who has the same values."
Having those local partners has been a godsend as the company grapples, like so many others, with securing drivers and office staff. After cutting back to only two chauffeurs during COVID, he's rebuilt the rolls to around 12—but that remains a struggle.
"Sometimes we'll train someone but when it's time to go to work they just won't show up. The job market right now is so hard, and while we definitely got a few extra drivers, we'd like to have more," he says, noting that he's tried offering bonuses with mixed success.
Despite staffing complications, the Brahims do have many reasons to celebrate. Revenue is steady and their business continues to grow with the post-COVID bump.
They also just purchased a new building for their office and continue to settle in after relocating a few weeks ago. The building was formerly a fire station, which offers plenty of space for their fleet, and possibly even enough room for a commercial rental.
"There's lots of space for parking, and it's an amazing place with a lot of potential for us and the company. We're only about 10 minutes from the Norfolk Airport," he says. "We're happy to have found it."
---
Party Over Here and Virginia Premium Transportation Services
Transportation operators generally seek technology to streamline their business and offer better customer service, but what happens when a technology project leads to running a transportation company? That's exactly what happened for Party Over Here, a fast-growing party bus provider based in Fredericksburg, Va.
In 2019, Gary Arrington, owner of ACA Technologies and a seasoned software/IT/cybersecurity professional with more than 15 years of experience, was developing the Soiree App, which is essentially Uber for party buses. During the research and development phase, he realized that he could gain firsthand knowledge and real-world experience by actually owning and operating a retail bus company, which is exactly what he did that same year.
In just three short years, Party Over Here, which Arrington (VP of operations) runs with his wife Antoinette (president, CEO, and Jill-of-all-trades), has had massive growth to encompass 20 vehicles and a team of nearly 30. It's already been awarded Best Limousine Company by the Fredericksburg Chamber of Commerce, as well as the Virginia Black Business Directory's 2022 Service in Excellence Award.
While the company was created to capture the retail side of the industry—wine tours, sporting events, weddings, proms, nights on the town, holiday light tours, and everything in between—its corporate business has also become an important sector. It's currently about 40 percent of revenue.
"My industry colleagues said that we wouldn't grow just doing party buses, so we transitioned a bit. We gained the trust of our clients—lawyers, doctors, politicians—through the party bus/retail side, so we created a second company to tackle that corporate work called Virginia Premium Transportation Services," says Arrington. "We were doing 100 percent parties when we started, so the change really helped us thrive and buy more equipment. We're still retail heavy." That change included adding fleet metal like sedans and SUVs, while running the latest Sprinters, minicoaches, and buses of all types.
Did we mention that the company's meteoric rise was during a global pandemic? With Arrington's background in technology, he approaches the industry differently. He's thinking about how a process or procedure can be automated for more efficiency, convenience, and less room for error.
"I leverage everything with IT, and we get through our day to day with automation. If I have to do it more than once, then it's automated," he says about his cloud-based and fully remote service. His advice and feedback have been sought by many of his industry peers and vendors alike.
It's probably no surprise that Arrington first curated his professional network via social media, often forming partnerships and friendships with operators before ever meeting in person. He's also grown his industry presence by attending and speaking at trade shows.
"What I like most about the industry is the relationships that you make, whether you're close to home or on the other side of the world. Just being on social media and having a reputation is one of the biggest things for me. My wife will never be on social media, but I've found that being active online helps us prosper and develop great relationships. I didn't meet these guys driving around—I met them on social media and then in person," he says about his colleagues.
Luxury transportation, however, has its roots in delivering consistent and near-flawless customer service and creating a personal experience, which often means working with other like-minded operators who can help in a pinch. To help expand his network, Arrington has also been a regular at VLA meetings since the early days of the business.
"I go to every meeting. It's allowed me to connect with more operators here in the state, and we get together, build relationships, and send each other work. Some days can be very challenging, or you've oversold, and the name of the game is having a good support network," he says, adding, "It's also educational—it's where I can stay up to date on the rules of operation so we're all compliant."
He has seen a dark side of the industry, too: "Sometimes I feel like the industry is very cutthroat. I've seen some operators slash their prices 25-30 percent just so that another operator can't get that business. For an industry that's supposed to work hand-in-hand with everyone and support each other, how is that support? It's not across the board, but it's happening," he says.
Party Over Here is based in Fredericksburg, which, on a good day, is about an hour outside the D.C. beltway. Arrington says their location on the I-95 corridor allows them to handle work almost anywhere in the state, from D.C. to Richmond to all points south.
Arrington splits his time between his technology business and the transportation service, and while he's become a recognizable and well-known figure, he says the heart and soul of the company is Antoinette. As president and CEO, she's involved in every touchpoint of the business, from financial to HR issues to business development.
"Everyone always thinks 'Gary, Gary, Gary,' but behind every strong man is a stronger woman. If it wasn't for her, I probably wouldn't be having this conversation today," he says.
They are also powerful role models for their twin daughters, D'avian and Danaya, 21, who watched their parents build the company from the ground up. Both are currently attending Old Dominion University in Norfolk, but they are also engaged in reservations and customer relations.
"The whole idea is to transition the company to them upon graduating from college next year," he says. "I've always had an entrepreneurial mindset, a hustler's mentality. I didn't grow up with a silver spoon, so I wanted to be able to build a great foundation for them to succeed and excel. They don't have to be 100 percent committed to the business—they may have their own things that they want to do after graduation—but we're still going to be there for them."
It may sound like the Arringtons are moving on, but don't worry, they're just getting started. In shifting the daily responsibilities to their daughters, Gary and Antoinette will take on an advisory role for the company, offering their assistance wherever possible while letting the next generation guide where the operation goes. The couple also manages rental properties and are angel investors in other endeavors, in addition to ACA Technologies.
So, about that app Arrington has been developing ... While Soiree ... App has taken a backseat as the transportation company grows, the project is still very much active.
"My next venture will definitely be focused on the industry, but supporting it more than anything," he says. "I'll probably transition to doing more software for compliance and security. I'm not stepping away from the industry, not by any means."
  [CD1122]