When Your Greatest Assets Become a Legal Headache
BY MICHAEL MARROCCOLI
Employment-related lawsuits are becoming one of the most devastating threats to business owners today. No one is immune: Whether you are a large company with hundreds of employees or a small operator with fewer than 10 employees' you should understand the risks and responsibilities you face. The past few decades have seen a plethora of new laws' legislative changes' and shifts in societal attitude toward employee vs. employer relations.

The rising trend and alarming statistics of employee-related litigation are things that livery companies of all sizes should begin protecting themselves from' if they haven't already. According to the U.S. Equal Employment Opportunity Commission (EEOC)' employees filed almost 94'000 lawsuits against their employers in 2013. The EEOC also reported that in 2013' employers paid out an excess of $373 million in settlements to employees' and incurred an estimated additional $200 million in litigation costs and expenses (The U.S. Equal Employment Opportunity Commission' Enforcement & Litigation Statistics Report' 2/5/14). These statistics do not include employment practice claims that were settled privately and not filled with the EEOC.

In addition to educating yourself on the employment laws of your state' the following are just a few of the federal laws that you should be both familiar and compliant with:
•

Title Vll of the Civil Rights Act of 1964:

prohibits workplace discrimination on the basis of sex' race' color' national origin' and religion
•

Section 1981 of the Civil Rights Act:

forbids all racial discrimination in the making of both private and public contracts
•

Age Discrimination in Employment Act (ADEA):

protects against age discrimination in employment
•

American with Disabilities Act (ADA):

makes it illegal to discriminate against people with disabilities in employment' transportation' public accommodation' communications' and governmental activities
•

Uniformed Services Employment and Reemployment Rights Act of 1994:

establishes the cumulative length of time that an individual may be absent from work for military duty and retain re-employment rights to five years
•

Family and Medical Leave Act (FMLA):

entitles eligible employees to take unpaid' job-protected leave for specified family and medical reasons with continuation of group health insurance coverage
•

Equal Pay Act (EPA):

requires that men and women in the same workplace be given equal pay for equal work
•

Affirmative Action Plans:

management tools designed to ensure equal employment opportunities
•

Fair Labor Standards Act (FLSA):

statute establishing the standards of minimum wage' overtime pay' recordkeeping' and youth employment
•

Employee Benefits Laws:

Employee Retirement Income Security Act (ERISA)' Consolidated Omnibus Budget Reconciliation Act (COBRA)' and Health Insurance Portability and Accountability Act (HIPAA)
•

Genetic Information Nondiscrimination Act (GINA):

prohibits discrimination against employees or applicants because of genetic information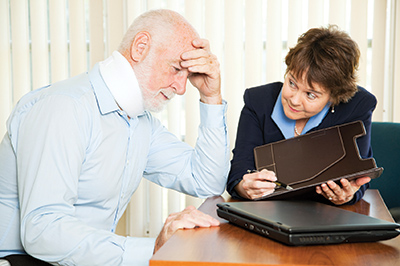 Today' the eagerness of plaintiffs' attorneys to initiate litigation' combined with courts' and jurors' increased sympathy toward employees' have made adeptly navigating the dangerous waters of employment practices critical to operating a successful ground transportation company.

Employers must understand that they may be held liable for not only their own conduct but also their employees' behavior. Even if it is proven that the employer or owner had no intention of causing any harm' or had no role in any misconduct' the employer still can be liable.

There are several steps that management and human resources must take to help prevent employee-related lawsuits' including but not limited to having a strong employee manual that has been reviewed by an attorney with experience in employment practices. The manual should provide detailed outlines of your company's policies' as well as procedures for dealing with sexual harassment' discrimination' and workplace violence. A clear policy of how to report any and all incidents of misconduct must be communicated to the entire staff' and all employees must be given a copy of the complete manual' including a receipt that all must sign to indicate that they received' read' and understand the manual.

There are other loss-prevention initiatives that also should be taken. You should see your attorney and HR professional' and conduct an audit to make certain that you are following the best practices to prevent ­employee-related litigation.

I emphasize to my clients the importance of having an employee handbook that is in compliance with current employment laws' and provide sample employee handbooks and safety manuals to my clients in the livery industry. I strongly encourage them to share this manual with their attorney and customize it to their company's needs. Employment laws can be complex' but solid documentation can demonstrate that' as an employer' you strive to ensure that all are treated fairly and equally. One caveat: Do not assume because you have something in writing that it absolves you of responsibility in a certain instance. It is imperative that an attorney who is familiar with your labor laws reviews your manual.

Once you have taken the correct measures to establish solid HR practices' the next step is to seriously consider insurance that can defray the costs of a lawsuit: Most businesses have coverage to protect their assets in the event of a fire' but you are three times more likely to be sued by an employee than to file a fire claim. Doing everything the right way does not safeguard you against the costly litigation and headaches of being sued by an employee. More than a few operators have unfortunately dealt with the crushing expenses of a drawn-out lawsuit. Remember that you can't afford to lose a lawsuit brought on by an employee but can you afford to win it.
Protecting Your Company
EEOC statistics clearly indicate that employers are in jeopardy when employees file lawsuits. We have all seen the headlines and media reports detailing claims filed against large' high-profile employers like Denny's' Toyota' UPS' Wal-Mart' and the New York Knicks—but don't assume that small employers are immune from them. Consider the following recent cases:
• Two female employees of a small Pennsylvania school bus company claimed that they were subjected to a sexually hostile environment and were awarded $240'000. The court found the employer liable because it did not exercise reasonable care to prevent the harassment.
• A small transportation company in western New York paid $87'500—plus $100'000 in legal fees—when employees alleged sexual harassment and a hostile work environment.
• A Philadelphia transportation company employee sued his employer for ethnic slurs made against him. The jury returned a verdict in one hour' and the plaintiff was awarded $200'000 in back pay' $100'000 for emotional distress' and $265'000 in legal fees.
• A South Carolina transportation company was sued for pregnancy discrimination' and paid $175'000 to settle the claim.
• An Illinois jury awarded $3 million to an employee for a retaliation claim; the employee alleged that the retaliation occurred when he filed a workers' compensation claim.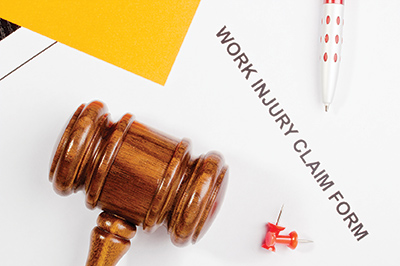 In addition to the financial costs to defend a suit' there is the burden of stress on you' your family' and your employees' not to mention the distraction of and time required to meet with attorneys' file answers to legal documents' and depositions. There is also the potential of negative publicity' which could damage your company's reputation. Of course' if the litigation results in a settlement or jury award' the financial implications could be devastating enough to put your company in bankruptcy.

Many business owners are under the misconception that simply having insurance means that their companies are protected by workers' compensation' and that their general liability insurance covers them against claims by employees. The standard language in these policies excludes coverage for all employee-related harassment or discrimination claims. There is a specific policy available to bridge this gap in coverage' which is called employment practices liability insurance (EPLI).

Some operators feel that something like this could never happen to them. Don't be fooled into thinking that your employees are "like family" and that disputes could never escalate to the point of litigation. You need to have the proper protections in place in the event that things turn ugly.
What is employment practices liability insurance?
EPLI was once an insurance product primarily available to large corporations but has become an affordable policy that companies of all sizes should seriously consider. EPLI offers policyholders the resources to pay defensive costs involved in a lawsuit as well as the claim in the event their company is found to be liable' and provides protections against employee-related lawsuits such as:
• Sexual harassment
• Discrimination of gender' age' race' religion' national origin' sexual orientation' etc.
• Wrongful termination' negligent evaluation' or negligent supervision
• Failure to employ or promote
• Breach of contract
• Defamation/libel/slander
• Invasion of privacy
• Retaliation
If you are sued by an employee' the defense costs alone could easily run you $50'000 or more. By having an EPLI policy' your insurance company will provide you with competent defense' and deductibles can be as low as $1'000.

You should also be aware of increasing instances of wage-and-hour lawsuits' as the transportation industry has faced recent scrutiny in regard to minimum wage and overtime requirements for employee chauffeurs and drivers. The Fair Labor Standards Act and its state-level labor law equivalents have become sources of more litigation. EPLI can be endorsed to provide some coverage in the event of this; however' it is usually sub-limited' and some policies may be limited to defense costs only—which could be substantial in this type of litigation.
New Technology' New Exposures
Everyone is on social media today: We market with it' we stay current through it' and some people post things that maybe they shouldn't on it. Combine that with phones that take high-quality photos and videos' and it's no wonder that both social media and cameras have become escalating sources of employment-practices issues in the past year alone.

Remember that you can't afford to lose a lawsuit brought on by an employee but can you afford to win it.
One of my clients recently called me with a problem he didn't know how to handle. Without my client's knowledge' one of his male chauffeurs was taking photos of a female chauffeur and posting them on social media. The female chauffeur became aware of it and complained to the operations manager' who did not consider the seriousness of the matter' which resulted in the company being served with a summons for sexual harassment. My client had two things against him: no EPLI insurance' and more importantly' his HR policies protected neither his company nor his employees. Luckily' the case was settled for less than $30'000.
As an additional real-life example' another client of mine found out that one of his chauffeurs had taken a video of a customer as she was getting out of his vehicle. The passenger reported this to the owner of the company—my client—and although it very well could have escalated to the point of litigation' it was dropped when the customer was assured that the chauffeur had been properly disciplined. Always' always take these claims seriously. How it is handled by you or your staff is the first line of defense.
Customers as a Liability
Operators of transportation companies are in a customer-intensive business. Your employees interact with customers all day long' which leaves them susceptible to claims by customers. Picture this scenario: One of your largest corporate clients has a reservation to take a female member of their management team to a meeting and then the airport. The chauffeur who regularly handles this account is unavailable' so you give the trip to a less experienced driver. He sees driving a female executive as an opportunity to make a sexually suggestive comment to the passenger' who feels uncomfortable and is not amused by the off-color jokes and what she considers to be sexual advances. You receive a concerned call from the CEO of the company the next day' and less than two weeks later' you are served with a lawsuit for sexual harassment. Now what?

Your employees can be one source of harassment or discrimination litigation against which the EPLI policy can provide coverage' as discussed previously. But where do you find coverage for lawsuits from customers? You're probably thinking that a general liability policy provides you with everything you need; unfortunately' harassment and discrimination claims are excluded from them with respect to customers' too. But the EPLI policy can be your answer if your broker makes sure that it contains a special endorsement for third-party liability. There is an extra cost for this endorsement' but it provides both coverage and defense for you and your employees if they engage in wrongful conduct that leads to a customer or vendor making a claim against your company.
Be Prepared
Owners of transportation companies should meet with an insurance professional who has employment practices expertise. Take the time to have the broker compare policies from several insurance companies. Policy forms can vary' and you should compare deductibles' definitions of employees' and specific policy features. For example' some carriers will include coverage for independent contractors' who often work for livery companies. Other issues to review are effective dates' coverage for acts occurring in the past' and defense costs both within and outside the policy limits.

By selecting an insurance broker with employment practices experience' you will more than likely not only benefit from their knowledge but also have access to a wealth of resources to help you set up your human resources policies and procedures. In addition' they may point you toward human resource hotlines for answers to employment law questions' loss-prevention materials' and consultants. Some insurance carriers will also offer free consultations with law firms that specialize in employment-related liability.
Employment practices liability is a risk that must be taken seriously by all professional transportation companies. It is not possible to eliminate the risk of this type of lawsuit' but you can reduce the potential for a suit and position yourself to properly defend your company if the need arises. Having a protective policy in place should give you peace of mind knowing that you have taken the right steps to shield your company from a potentially devastating incident. [CD1114]