BY MIKE FOGARTY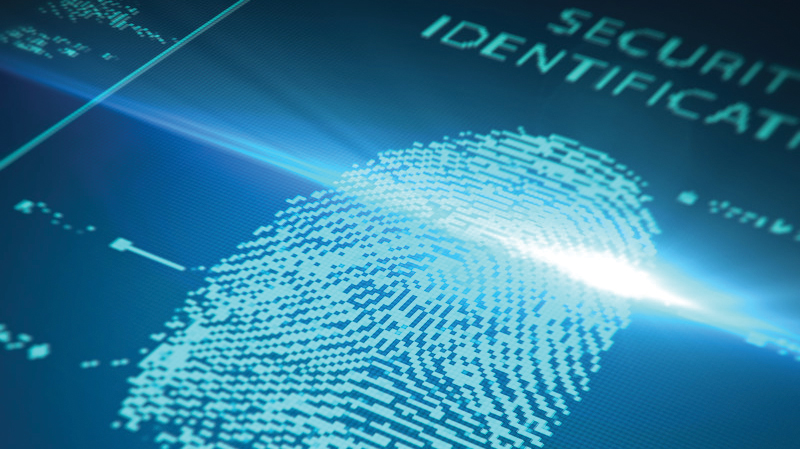 Anyone who follows the news knows that Uber has a safety problem. A quick glance at the headlines about assaults at the hands of drivers' kidnappings of passengers' and felons behind the wheel all point to a failure in Uber's screening process.

The "Who's Driving You?" campaign' an initiative of the Taxicab' Limousine & Paratransit Association (TLPA)' has been talking about these problems for several years. One of Uber's main problems is that its drivers are neither fingerprinted nor screened through a law enforcement agency; instead' Uber relies on cheap third-party online background checks.

A few weeks ago' our pro-safety stance received some added weight with a new report issued by a panel of security experts' lawyers' and criminalists. "One Standard For All: Criminal Background Checks for Taxicab' For-hire' and Transportation Network Company (TNC) Drivers" is a 113-page report that examines best practices across the transportation industry when it comes to finding out if someone has a dangerous past. You can read the full report at bit.ly/1cjOo4R.

Citing numerous cases of passengers who have been harmed' the report states that the "TNC model has already failed the public safety test." It points out that fingerprint-based background checks through law enforcement agencies—considered a best practice to determine a person's record—have an error rate of 1 percent. By comparison' name-based background checks' which are used regularly by TNCs' have a potential error rate of an astonishing 43 percent' the report says.

In short' third-party background checks are simply not adequate.

These kind of statistics show that it is far more likely for dangerous people to slip through the cracks—and slip behind the wheel of a TNC vehicle. This should be immensely concerning to regulators' elected officials' and passengers who may incorrectly assume that TNCs are doing everything they can to protect them.

"This responsibility cannot be delegated to a private third party' who may skimp on the background check or use a process that is sub-standard' less accurate than a biometric check' and less comprehensive than the criminal background checks in use by law enforcement and regulators alike'" the report says.
---
The report makes numerous conclusions and recommendations' among them:

• Government—not private companies—must make the decisions on who to license.

• Government transportation regulators' or government-sanctioned and vetted services' should be the ones to administer a biometric-based fingerprint check.

• Biometric fingerprint-based background checks are preferable to name-based checks.

• Specific criminal convictions (e.g.' driving while intoxicated' or serious felonies such as homicide' rape' and armed robbery) can be bars to licensure.

• Regulators should be notified of the arrest and conviction for any crimes committed while a person is a for-hire driver.

• There should be "one standard for all drivers" in conducting and evaluating criminal backgrounds of taxicab' limousine' and TNC driver applicants in order to ensure equal protection of the law' and to guard against "arbitrary' capricious' or conflicting" standards without a rational basis.
---
The report was prepared by several people with extensive experience in law enforcement' government' law' and technology. The effort was led by Professor Pasqualino Russo' Esq.' of John Jay College of Criminal Justice CUNY and Professor Matt Daus' Esq.' distinguished lecturer at the University Transportation Research Center at the City College of New York CUNY and the former commissioner of the NYC Taxi & Limousine Commission. Special recognition is made to Frances Zelazny' a subject matter expert with more than 15 years of experience in the biometrics field.

Citing numerous cases of passengers who have been harmed, the report states that the 'TNC model has already failed the public safety test."
The study was reviewed by a blue-ribbon panel of academics' criminalists' law enforcement officials' and security experts' including: Hon. Michael A. L. Balboni' former deputy secretary for public safety for New York State' former New York State senator' and chair of the New York State Senate Committee on Veterans' Homeland Security and Military Affairs; Professor William J. DiVello' former executive director' Office of Integrity and Oversight for the District of Columbia Chief Financial Officer; Professor Lawrence Kobilinsky' professor and chairperson of the Department of Sciences' John Jay College of Criminal Justice CUNY; and Professor Philip Zisman' Esq.' executive director of the Association of Inspectors General and former inspector general for the City of Yonkers.
With an expert panel such as this reviewing and endorsing the report' it's clear to see that our industry' in the field of licensed transportation' is not the only one who has major concerns about the way TNCs ignore safety practices. We know that safety must never be sacrificed at the altar of profit.
[CD0615]