BY BILL FAETH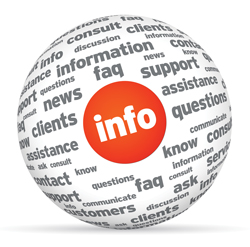 You may be disappointed that the people who visit your website, click your online ads, or you met at the last industry function aren't buying from you. But just because they aren't doing business with you now doesn't mean they don't want to use your service. It just means you are not giving them what they need to determine that they should choose your company.

Over the past 10 years, it has become increasingly apparent that many operators have begun thinking transactionally—that is, pressing a new sales prospect to buy from them. Unfortunately, this technique is often introduced way too early in the buying process and can drive away a new client. This is why you need to make a dynamic switch to become more informational in your sales practice.

Information is what a prospect needs to educate himself and come to an informed decision prior to making a purchase. Think of the last time you made a significant investment like a home, car, or computer. Was your decision made solely on price or did you conduct some research before spending your money?

If you're a responsible buyer or if your purchase affects other people—like your family, employees, or clients—you most likely discussed your well-researched options with everyone involved. In the case of a new house, your spouse probably weighed in and helped you determine your priorities. If you were looking to buy a new car—especially one for your fleet—the key players in your company most likely advised you on what vehicles were the most popular, most affordable, or most in need of a replacement.

This type of information-gathering is also what your prospects are seeking to shape their decisions. Except in your case, they are seeking convenience, safety, streamlined communication, fast confirmations and even faster ride receipts, manifest management, and processes to ensure quality of service delivery, especially for group work. Thinking ahead and considering all angles will help you make the best long-term financial decision.
Selling vs. Telling
TRANSACTIONAL
• Book Now!
• Get a quote
• Book 2 hours, get 1 free!
• Vehicles for all occasions
INFORMATIONAL
• Licensed and trained chauffeurs for increased safety
• Online reservations and reporting for easy trip management
• Real-time reservation confirmations
• Dedicated account manager

But if one doesn't see this information on your website, in your marketing materials, or even in your affiliate pitches at the shows, how is your prospect supposed to make an informed decision?

They can't.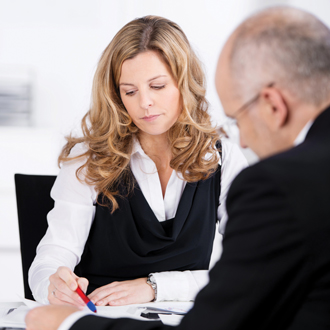 They either make the decision solely based on price or they continue to search online until they can obtain the information they need.

Great marketing and customer acquisition are not about the sleekness of your website or brochure; it is about the information you provide. This information needs to be tailored to the type of client you are trying to acquire because each customer type (e.g., special occasion, business traveler, DMC, travel manager) has different needs to be met before they will make a decision to purchase.

So instead of linking your Facebook or pay-per-click ad to your reservation page—which is very transactional—send them to a landing page or a specific service page on your website that provides the logistical information that most clients seek. For example, if you are advertising your wedding vehicles, have that ad link directly to the special-events page on your site. Or, if your Facebook ads are promoting your airport transfers, send those who click the ad directly to the page that details which airports you service in your area. (Don't forget to mention the return trip and transportation at their destination for one-stop shopping. )

Before you design your next brochure and fill it with all of your vehicles and rates, think about the information your prospect needs, the process you use to manage this type of client, and insert this information as your content.

This is also why I have been a big advocate of blogging in our industry since 2008. A blog provides an easy platform to segment this information in individual posts by prospect/client type. You can then use these blogs in your marketing and sales process by linking to them from your service pages on your website or posting to social media to provide the informational content needed before becoming transactional in your sales pitches.

The equation is simple: Only be transactional with your existing customers and a prospect that is qualified as a sales lead who is in the decision-making phase of the buyer journey. Otherwise, information is key. [CD0116]