BY SUSAN ROSE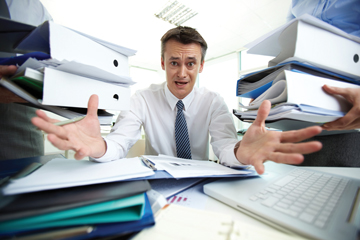 For some operators' nothing strikes fear and anger in their hearts quite like the mention of a DOT audit. Sure' this anxiety could be warranted due to a past bad experience or the potential for heavy fines that are a struggle to pay' but it is a fact of doing business in an industry that moves people commercially. In this article' we won't tackle the finer details of recordkeeping but instead will focus on the overall organization of the process and your mindset going into a review. We spoke with Safety & Training Manager Keith Johnson of Reston Limousine and General Manager Johnny Sower of Chariots for Hire to get their top tips on how you can prepare for an audit. Reston has well over 400 drivers and a fleet of 200 commercial vehicles' while Chariots has 150 drivers and 90 vehicles. Johnson also trains other companies on DOT compliance. Both have decades of experience in managing such programs for companies in the industry and recently hosted a seminar on the topic at our 2015 Chauffeur Driven Show.

An Ounce of Prevention
The Federal Motor Carrier Safety Administration (FMCSA) is tasked with conducting company audits generally every three years so it would behoove you to get comfortable with the process and find opportunities to continually improve. New entrants are expected to receive their first audit within 18 months of getting operating authority (a DOT number)' which gives them several months to get in check' gather documents' and establish an in-house protocol. This schedule' of course' doesn't include the surprise audits (or roadside DOT audits' which should be included in your paperwork) that can be triggered by a complaint or a fatal accident' regardless of fault. In other words' you should always be prepared.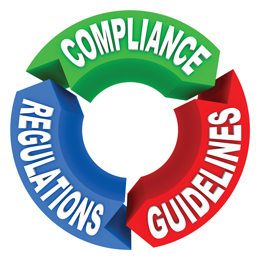 Larger companies that have dozens or even hundreds of commercial passenger vehicles will likely benefit from having a safety manager or an entire team in place so that the mountain of records can be managed' maintained' and audited internally; it only makes sense since there is more at stake and a few errors can add up to big fines. Larger companies can also be targets for audits–but that shouldn't be false security for smaller operators to slack or become lax in their day-to-day recordkeeping.

Smaller companies will have fewer fleet' maintenance' and driver files to handle' but someone still has to be accountable for that paperwork–and it's usually difficult for an owner who already juggles so many responsibilities. Take lessons from the larger companies that have the luxury of hiring a safety manager: Appoint someone to wrangle the requirements so that you don't have to. There's a lot to keep track of to complete the files–hours of service (HOS) logs' drug and alcohol testing' training' enforcement' expiring driver's licenses' etc.–and having a point person will streamline the process. One word of caution when selecting an outside shop to handle your preventative maintenance: Do it carefully. The regulations require that the shop employs an experienced brake inspector to inspect' maintain' and service or repair any brakes on commercial motor vehicles.

"Maintaining specialty vehicles like these isn't just something you learn in tech school'" says Sower. "It's a different ballgame to make a bus mechanic out of a car mechanic. They have a very specific skill set and training' and they have to be experienced."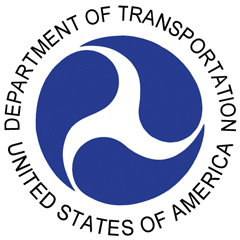 The FMCSA website has a load of information to help operators with recordkeeping' including its regulations' although comprehensive and companion manuals are available from outside sources like J.J. Keller. Operators may also want to take advantage of independent courses regularly offered by the United Motorcoach Association' American Bus Association' Smith Systems' J.J. Keller' and even local associations and industry consultants. These courses usually are fee-based but can be worth it if it helps your team get organized and prevent errors that lead to fines–which often exceed the cost of a class that can help you avoid them in the first place. Don't forget that regulations do change over time' and regular attendance at these classes should be part of your overall protocol.

Relationships also matter when it comes to good recordkeeping' so don't be afraid to strike up a rapport with officials. "Having good relationships with your insurance broker' your local law enforcement' and your federal motor carrier officers is important'" says Johnson' who has been involved in compliance for more than 20 years. "They're not the enemy' despite what you hear. They have a job to do' and it's to make sure that you're doing your job."

Compliance Tips
1. Set reminders and alerts for driver's licenses expiring and up-to-date medical cards for your Driver Qualification (DQ) files. Pulling driver records will also help if the driver has a suspension that they failed to report to the company. Don't rely solely on drivers for this information.

2. For an extra periodic check' you can pull your Safety Management System (SMS) report on the FMCSA website to ensure that you have a complete file. (ai.fmcsa.dot.gov/sms)

3. Don't forget to include unit numbers and tire sizes in your Vehicle Maintenance files' which is a common mistake.

4. Never put a driver into service until you have the successful results of their pre-employment drug and alcohol testing' or if a current driver refuses/fails a random test–especially post-accident.

5. Make sure you have someone on staff to manage HOS logs and are checked for accuracy. Discrepancies are among the top areas for fines.

6. Always remember that it's a team effort and that the person primarily responsible for compiling your compliance information must maintain open communication with staff who are collecting these files on a regular basis. Making it a lesser priority leads to errors.

7. Make sure to have written safety management policies and procedures that are aligned with or exceed the regulations.

8. Automate and streamline the process as much as possible. Electronic Logging Devices (ELDs) will make data collection easier and will be enforceable starting December 2017. Three additional lists will be required: Log Violation Report (FMCSR Part 395.8)' Unassigned Mileage Report' and Speeding Alerts (FMCSR Part 392.6).

9. Checks for safety triangles' fire extinguishers' and emergency window latches can be part of your preventative maintenance schedule' but they must be checked and documented every 90 days–not every three months.

10. Ask for help from outside sources before you're in over your head.

You Got the Call/Notice That They're Coming
"Once you receive the letter' it's too late to prepare if you haven't kept up with the required paperwork'" says Sower. The good news is' other than an unannounced visit' they're going to send you a review checklist that outlines 17 things they're looking for' which are generally the same things every time. If you're squared away with your recordkeeping' it should just be a matter of preparing those files for their arrival.

"When they come to audit you' they are primarily interested in your safety management controls' of which there are six key factors: policies and procedures' assigned roles of each of those policies and procedures' qualifications and hiring practices' training and communication policies' monitoring and tracking' and meaningful corrective action'" says Johnson. "If you have your stuff ready when they walk in' it doesn't have to be complicated."

Tips for During the Audit

1. Attitude is everything: If you have a bad attitude going into the audit' the inspector will sense it. Give them respect. Johnson's favorite motto is "Be prepared' be honest' and be polite." Safety compliance is what separates chauffeured transportation from ridesharing TNCs' so be proud that you are part of an industry that strives to make it a priority.

2. Both recommend placing the files on a desk or table in a quiet office in numbered order according to the audit notice. Johnson takes it one step further and has a reserved parking space and coffee waiting for the inspector.

3. Records with tons of errors or inconsistencies raise red flags for inspectors' and having messy files could increase both the time and the number of files that they request during the audit.

4. Don't give inspectors more than they need. For example' don't keep W-2 forms or child support letters in DQs–excess paperwork only makes more for the inspector to churn through. Only include the eight required documents' and don't forget to indicate if your drivers are employed by more than one company. That will affect their hours of service.

5. Expect that it will take a few days and that you may need to stay later into the evening. Be flexible and don't rush or become impatient with the inspector. On the other hand' clean and thoroughly organized files can potentially shorten an audit.

6. Your vehicles may be inspected' depending upon the type and scope of the audit. You will need to make those vehicles available' or arrange for a time when they are off the road.

7. Be prepared for the reality that you could face fines. Although inspectors are generally reasonable and expect a certain amount of errors–you're only human–some errors are worse than others. For example' it's not just about a discrepancy in a HOS log: They also consider if it was caught' if the driver was counseled' and if meaningful action was taken. If the same error with the same driver repeatedly occurs' were the steps progressively stronger leading to potential termination (e.g.' retraining on first infraction' one-day suspension on second infraction' etc.)? Failing to meet the minimum percentage of random drug and alcohol testing' however' is a serious violation.

8. Know that even if you are using a consortium as a small company (where you are pooled with other small companies for random drug and alcohol testing)' you are still responsible for your drivers.

After the audit' take the inspector's advice to heart and use it to strengthen your recordkeeping practices in the future. The FMCSA is also proposing changes to its satisfactory-conditional-unsatisfactory rating system to simply be fit or unfit. At press time' it was in the public comment phase but could be adopted in the near future.

You can also read more suggestions on how to make the preaudit process a little easier from experienced operators in this month's Benchmark & Best Practices section on page 116. As Johnson says' "Education isn't everything; it's knowing where to find the information when you need it." [CD0416]