Details

Category: Industry News
ABC Companies, a leading provider of motorcoach, transit, and specialty passenger transport equipment in the USA and Canada, has expanded its distribution agreement with Turtle Top to offer its popular Odyssey, Terra Transit, and Vanterra product line in locations covering the eastern seaboard from Georgia to New York State, as well as the states of Oklahoma and Texas. The Turtle Top conversions will be available on a number of premium performance chassis' including the Ford E 350, E450, F550, F600, and Freightliner S2C for flexibility in almost any application. ABC will offer combustion and 100 percent battery electric versions of popular models, providing EV options for Turtle Top premium shuttles with numerous seating configurations to accommodate up to 34 riders and multiple wheelchair options. The expansion strengthens ABC's position in the passenger van and shuttle space as micro-transit and on-demand services are rapidly expanding.
"We are excited to expand distribution of Turtle Top products for our customers with these high-quality commercial passenger vehicle options that can bring greater service flexibility and proven quality to their operations", said ABC Companies Vice President Marketing Thom Peebles. "These proven performers can help customers take advantage of the growing needs in their municipal and regional communities for micro-transit, mobility as a service and paratransit applications, as well as applications from airport shuttles to premium passenger transport operations."
For fleets who are integrating zero emissions vehicles, the battery electric chassis options from ABC Companies provides a scalable EV solution built on industry leading proven technologies.
"Customer service excellence is a shared core value at Turtle Top and ABC, and we are excited to bring our strong reputation for service and parts support to the passenger van and shuttle market, enhancing our customers' competitive advantage," said ABC President/Chief Commercial Officer Roman Cornell. "Delivery of the vehicle is a small part of the ownership cycle, and ABC believes that our continued service and support of our customers is what sets us apart and has been the hallmark of our success."
"ABC Companies offers a comprehensive portfolio of service, parts, warranty, and customer care support behind every sale. This approach ensures the high quality of our Turtle Top products will be supported with equally high standards of service for our shared customers," added Turtle Top General Manager Matt Sausaman.
Offered through ABC's Specialty Vehicles & Technologies (SVT) division, Turtle Top buyers can expect the same levels of technical expertise, comprehensive service and parts support that ABC is renowned for in the private motorcoach industry. The SVT division is focused on discovering and bringing innovative solutions and strategies to market that offer transformative mobility options to ABC customers.
"Our dedicated SVT sales team specializes in helping customers seamlessly onboard these new products to ensure smooth operations from day one," said Cornell. "Our 'Make it Happen' approach is based on exceeding customer expectations and simplifying fleet integration for private and public operations, including those who are readying for zero-emissions adoption."
Visit abc-companies.com for more information.
[12.13.21]
Details

Category: Industry News
A snapshot of what's in the news for the week of December 6, 2021. 
Omicron Variant: It looks like Delta has some competition as the newest strain of COVID, Omicron, has hit the States. The news broke over the Thanksgiving holiday weekend, and the first case of the variant was reported in California last week with many other states quickly following. World leaders are taking notice and trying to hinder the spread, with many imposing additional restrictions on travel (especially from many southern countries on the African continent where the variant was first discovered). Associations across the travel spectrum have voiced their concerns just as restrictions on international travel were loosening. Although time will tell how virulent or deadly this strain will become, one thing is for sure: we're all getting a lesson on the Greek alphabet.
Mask Mandates Extended on Transportation Through March 2022: The Biden administration has extended the federal mask mandate for all travelers on airplanes, ships, trains, subways, buses, taxis, and ride-shares and at transportation hubs such as airports until March 18, 2022. It was previously extended this past August to mid-January 2022, but was revised with the Omicron variant ready to make its way through the States just in time for winter. Due to the rising and troubling number of assaults and batteries from frustrated and combative travelers, fines for not wearing a mask were doubled in late summer, with first offenses now clocking in at $500 and repeat offenders facing possible fines up to $3,000.
Job Numbers: It was a disappointing jobs report last week as the US economy added 210,000 jobs in November, fewer than half of what economists expected and the slowest job creation month in 2021. Leisure and hospitality, which was leading the job recovery this year after being the hardest-hit sector during the pandemic, fell from the ultimate position for an essentially flat month. Instead, jobs in transportation (trucking) and warehousing captured the top spot—which probably isn't a bad thing considering the issues in the supply chain. One off month isn't cause for panic, so we'll find out how well the holiday season was for the economy in early January.
NYC Vaccine Mandate: Outgoing Mayor Bill de Blasio isn't leaving the Big Apple with a whimper. In what has been called a first for the nation, the mayor of the country's largest city—and the epicenter of the pandemic throughout 2020—has announced that all employees of private businesses will be required to have at least one shot of the COVID vaccine by December 27. The mandate was already in place for city employees and health care workers, and there won't be an option for testing over vaccine. Guidance is expected to be released by the mayor's office by December 15. Of course, everyone is under the gun as employees were given just three weeks to get into compliance and businesses scramble during the remaining days of the year. De Blasio cites the new variant as the reason for his strict measure, although it's unclear if incoming mayor Eric Adams (who assumes the role on January 1) will continue with the mandate.
Further, the city will require children aged 5-11 to show proof of one vaccination dose in order to enter fitness, indoor dining, entertainment, and performance venues starting December 14. New Yorkers aged 12 and older will be required to show proof of two vaccine doses, instead of one, except for those who have received the Johnson & Johnson vaccine, starting December 27.
[12.08.21]
Details

Category: Industry News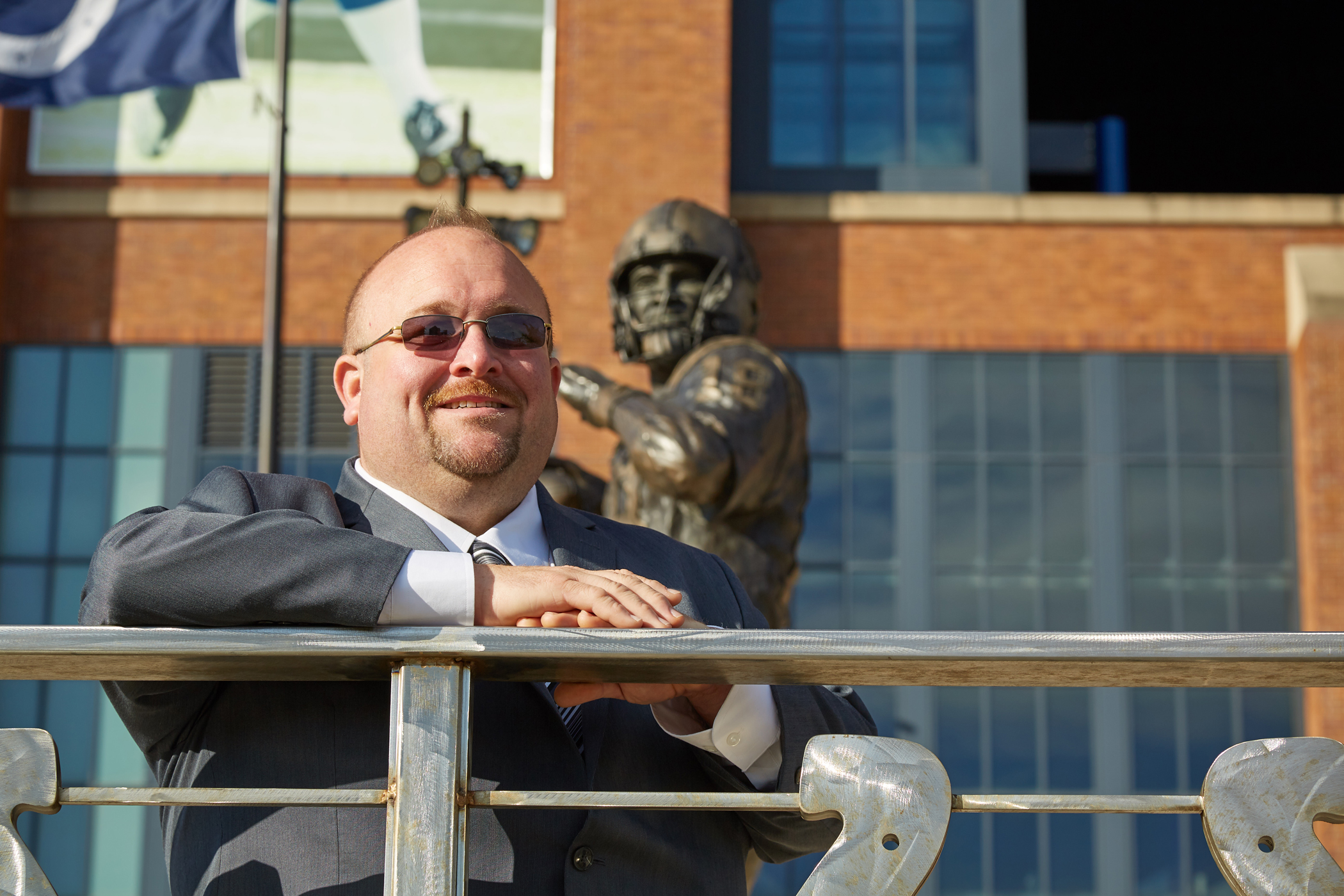 The industry is mourning today with the Carter family after the sudden passing of Aadvanced Limousines Founder and CEO Ken Carter and his mother, Valarie, who both passed due to complications of COVID within hours of each other on December 6.
Ken founded Aadvanced Limousines in 2005 as a touching tribute to his sister, Kristie, who was struggling to find a limousine company for her high school prom. Ken embraced his entrepreneurial spirit, eventually leaving his full-time position as an electrician and building Aadvanced with Kristie over the past two decades. Their mom, Valarie, also worked for Aadvanced. She was known as the "office mom," pitching in wherever needed to make things run smoother for the team.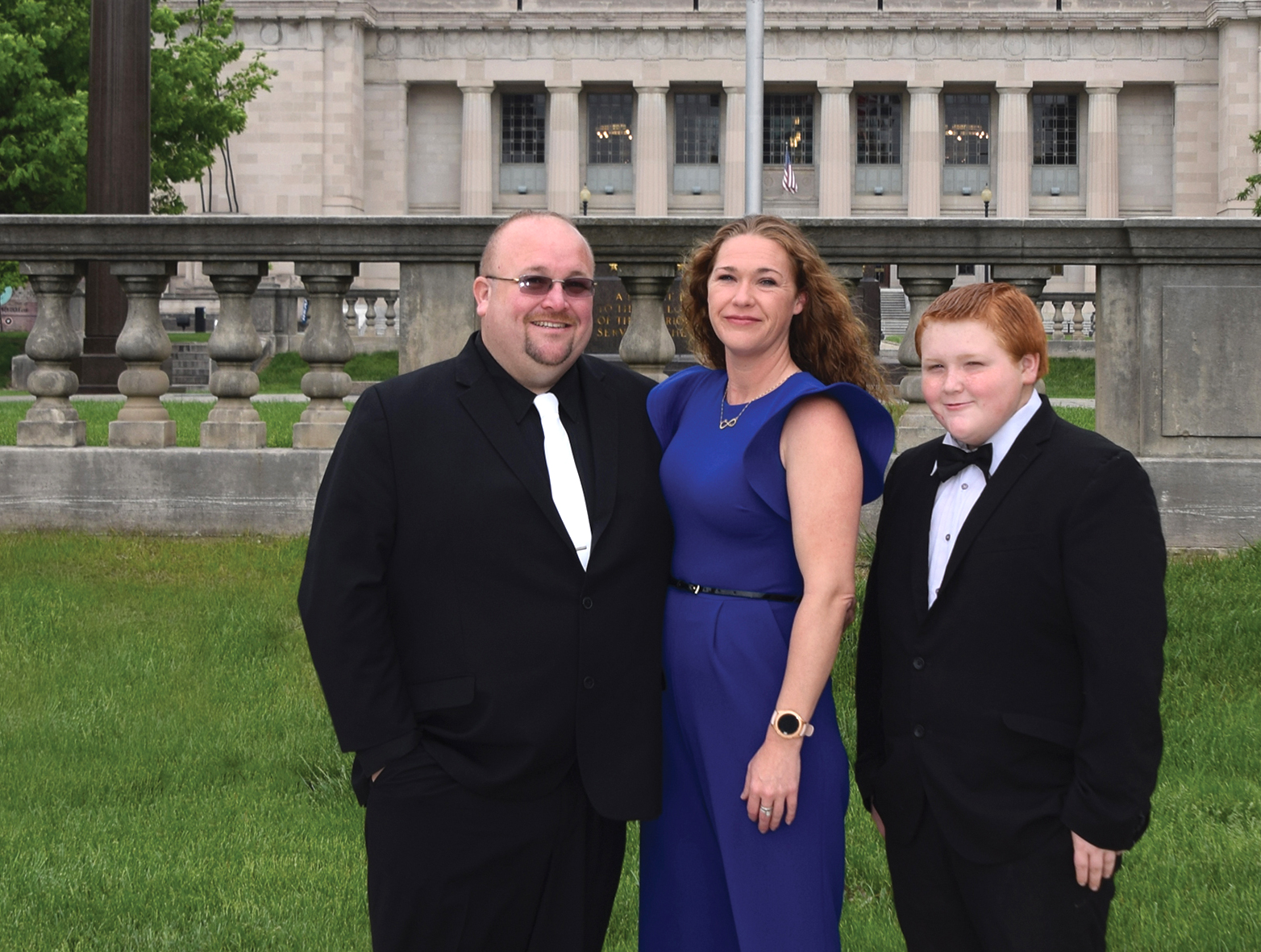 Known as kind, generous, funny, infinitely curious, and passionate about his business, Ken was a regular at the industry shows for the past decade and was a tireless advocate for the National Limousine Association, serving on the Board for the Central Region, but was also a frequent attendee of associations throughout the country. During NELA's light-hearted Cocktails & Tales Zoom meeting in 2020, he hilariously introduced Homer, his pet cow and a bit of a local celebrity with his own Facebook followers. He was always one to step up and offer a helping hand or a little advice.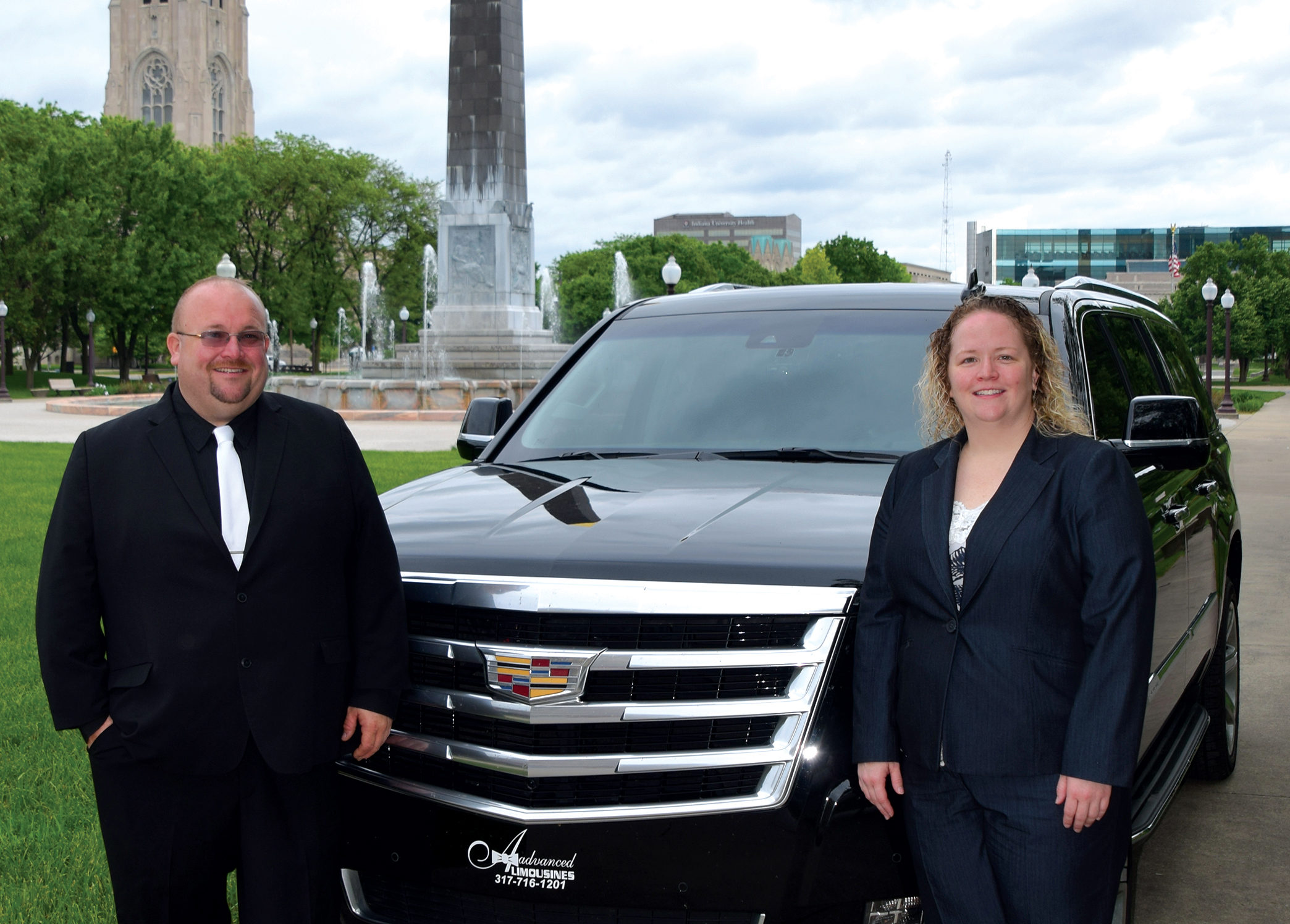 More than just a business, Ken made giving back to his community the cornerstone of Aadvanced. The brother-and-sister team were frequent contributors to the Make-A-Wish Foundation and the Children's Bureau as well as local animal sanctuaries. In 2016, the Carters introduced CD to Wish For Our Heroes, which became the charity for the 2016 and 2017 CD Shows.
Ken is survived by his longtime love and wife Linda and their children Mekayla and Dylan, as well as his sister Kristie, her partner Ruben Ayala, and their son Alexander.
Sending our thoughts and love to the Carter family, industry friends, and the entire Aadvanced Limousine team.
A viewing (noon-4:00 p.m.), service (4:00 p.m.), and a Celebration of Life will be held on Wednesday, December 15 at the Community Life Center in Indianapolis, located at 10612 E. Washington Street. 
If you will be attending the services and plan on using the shuttle from the airport or to the services, please use this link so Aadvanced can properly accommodate and plan for passengers. 
They have also secured a room block at the Conrad Indianapolis, which is available here.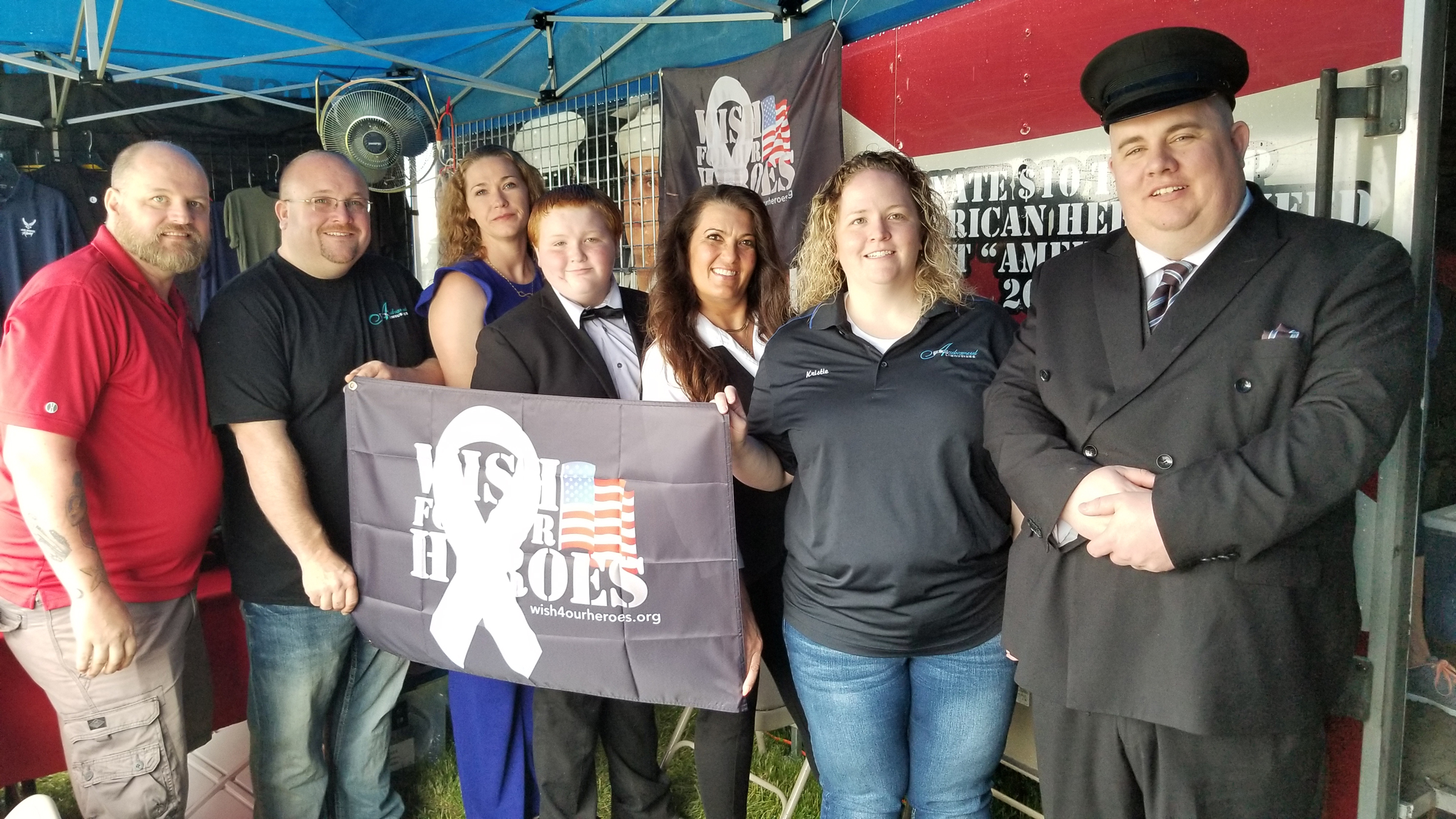 There has been an outpouring of love and remembrances on social media since the news broke on Monday. Some Facebook posts:
Ken has been an inspiration for me since I met him the first time in Atlantic City at a show. Confident, friendly, and ALWAYS ready to help or just talk. Rest in peace. — Paul Walsh of Superior Executive Transportation
Sitting here in shock. Ken is such an integral part of this board. His passion, knowledge, and vision for [the NLA] was such a valuable asset and will be greatly missed. Prayers of strength to the Carter family during this traumatic time. — Tracy Raimer of Windy City Limousine & Bus
There's NO ONE on this Earth MORE genuine, thoughtful and caring than Ken, he was such an amazing friend to me—he was always there for you no matter what!! My sincere thoughts and prayers go out to Linda, Dylan, Kristie and their families now and every day going forward. — David Erdman of ECS Transportation Group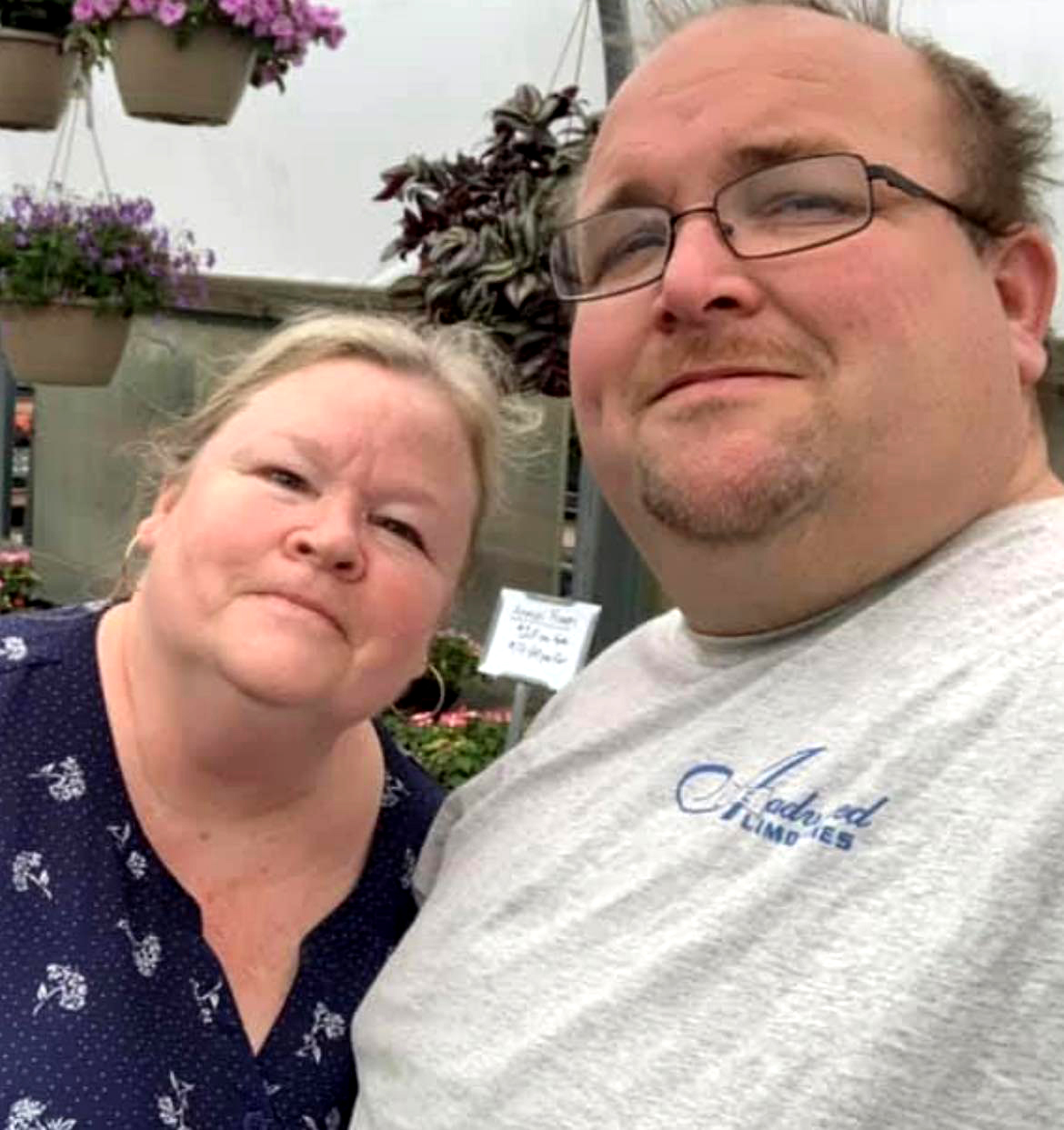 Ken was an example of how an operator in our industry handled himself both personally and professionally. He was such a sweet man, funny, always made me laugh, but most of all he loved his family. We lost a great man way too young. He will be missed by this industry and the Commonwealth family. We pray for his family and love you Kristie Carter — Tami Rutter of Commonwealth Worldwide
Ken KJ Carter, I want to thank you for always holding the door open for new guys like I was and others that followed. Your passion for integration and countless other things was amazing. Unfortunately, I didn't get to spend much time with you before God needed another angel. You will be remembered forever. May your memory be a blessing, friend! — Dave Uziel of UrbanBCN
I am so saddened to hear this news Ken was an icon and a good friend. My condolences to the family; he was an amazing man. I will miss his advice and smiling face. — Darren Croasdale of La Costa Limousine
A man who truly would do anything for anyone...anytime, a true leader and someone who held the bar when it comes to family...My heart hurts for his family. — David J. Sacco of LGE Coachworks
[12.08.21]