Details

Category: Industry News
Are supply chain issues finally lessening the stranglehold on the vehicle market? Ford Motor Company is reporting that last month's sales grew by 36.6, and is the only major automaker to produce sales gains for a second month in a row, according to data released from the company. Additionally, sister company and luxury brand Lincoln bested sales for the month, posting an increase of 68.3 percent over July 2021.

Ford's gains have been bolstered by strong sales of electric vehicles (EVs), it's best-selling F-Series truck, and high-end large SUVs. Thanks to a surge in EV sales in July—driven by the F-150 Lightning, E-Transit work van, and the Mustang Mach-E—Ford grew more than three times the rate of the overall EV segment in July, although it still has a long way to go to catch up with giants Tesla and Chinese automaker BYD. Hybrid vehicles sales were also robust, making Ford the second-largest seller of hybrid vehicles (Toyota continues to claim first).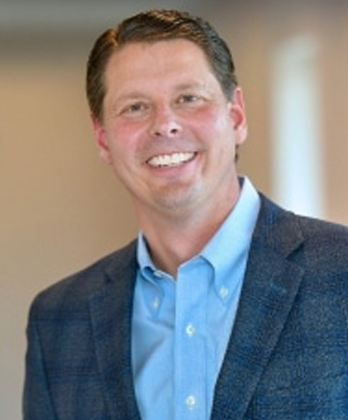 Ford Blue Vice President Sales, Distribution & Trucks Andrew Frick
The Lincoln brand, which is now dominated by SUVs, had a record sales month in July with nearly 7,000 vehicles sold. According to the numbers, Navigator sales were up 32 percent while the smaller Aviator—and a new favorite in our industry—was up 71 percent. It's smallest SUV, the Corsair, saw a threefold increase in sales compared to this time last year.
"Ford was America's best-selling brand in July powered by strong demand across our lineup. Our overall sales rose 37 percent in July and electric vehicle sales grew at three time the rate of the EV segment. Ford SUVs were up 70 percent, while E-Transit leads the electric van space with 95 percent of the electric van segment," says Andrew Frick, vice president, Sales, Distribution & Trucks for Ford Blue.
You can read more about the Ford and Lincoln vehicle lineup in our cover story from January 2022 here.
Visit ford.com and lincoln.com for more information.
[08.09.22]
Details

Category: Industry News
German automaker Mercedes-Benz has revealed the details of its highly anticipated, fully electric SUV, the EQB, which will be available later this summer in the US market. The SUV has seating for up to seven with its optional third row and is more competitively priced than the currently available EQS electric sedan. According to a press release from the OEM, the 2022 EQB 300 4MATIC will start from $54,500 and the EQB 350 4MATIC is priced from $58,050.
The all-electric compact SUV offerings include the EQB 300 4MATIC with 225 hp and the EQB 350 4MATIC with 288 hp. The EQB is fitted with a lithium-ion battery with a high-energy density. It has a maximum voltage of 420 V and, with a nominal capacity of around 190 Ah, has a usable energy content of 66.5 kWh.
The EQB SUV will be offered as a base model along with the option for two trim levels for the US market: Exclusive and Pinnacle. Both trim offerings build upon the generous standard equipment offered in the EQB base model, providing the high-level of comfort, convenience and unique EQ-specific features expected from Mercedes-EQ.
The EQB interior features the new-generation MBUX (Mercedes-Benz User Experience) Multimedia System with Augmented Reality Navigation system with Electric Intelligence highlighted on the 10.25" Digital Instrument Cluster and 10.25" Touchscreen Multimedia Display. Certain safety features such as the Active Lane Keeping Assist, Blind Spot Assist, and Active Brake Assist are also equipped as standard.
In combination with the Navigation with Electric Intelligence, EQB customers are provided with convenient use of the charging stations from various providers through Mercedes me Charge, which also offers a seamless integrated payment function with simple billing processes. With the EQB, two years of Mercedes me Charge is included. In addition, as an exclusive benefit of the collaboration with Electrify America, MB provides EQB drivers with an unlimited number of 30-minute charging sessions throughout the entire Electrify America network at no additional cost for the first two years, from account activation. This benefit extends to Electrify America's more than 2,600 ultra-fast DC chargers across the continental United States.
Click here for more information about the EQB.
[08.02.22]
Details

Category: Industry News
The US Travel Association (USTA) penned a touching tribute (and accompanying video) to longtime President & CEO Roger Dow in honor of his recent retirement. Dow served as USTA's chief executive since 2005 and helped to lead the association through two of the travel industry's most recent crises: the '08 recession and the 2020 pandemic.
USTA also announced that it would induct Dow into its Hall of Leaders, which recognizes sustained, noteworthy contributions that have positively impacted the travel industry, according to the association. He joins just over 100 other distinguished leaders who have been inducted since it was established in 1969.
"It's difficult to imagine a more effective advocate for travel today than Roger Dow. His selection to our most distinguished body reflects his countless contributions and our industry's deep respect and gratitude," said Carnival Cruise Line President and US Travel National Chair Christine Duffy. "As he concludes a celebrated career as head of US Travel and, previously, as a leader of Marriott, his induction honors all that Roger has achieved to advance and guide this industry and its workers."
USTA credits Dow for his innovative and forward-thinking approach, which resulted in several legislative victories as well as the creation of Brand USA, the nation's destination marketing organization. Additionally, his efforts have significantly built the association's profile in D.C., which has led to positive working relationships with lawmakers and several presidential administrations—especially important for the COVID relief and recovery funding that saved many companies in the travel industries from closing their doors. He also established the Meetings Mean Business Coalition, which positions the value and benefits of business meetings, trade shows, conferences, and conventions.
His most recent victory, however, was announced during the June IPW (the association's conference) with the lifting of the inbound pre-departure COVID testing requirement—one of the last barriers to reestablishing international travel. According to Travel Weekly, Dow's next endeavor will be the launch Future Work Solutions, an app-based service that aims to solve staffing issues for hospitality businesses.
Prior to leading USTA, Dow was a global sales and marketing executive with Marriott International. According to the USTA, Dow was behind the development of the hotel's loyalty program, which is now known as Marriott Bonvoy. However, Dow has often stated that his greatest accomplishment at Marriott was his decades-long commitment to the development and mentorship of tens of thousands of salespeople. 
The induction ceremony will take place during the association's invitation-only board of directors meeting in November.
Visit ustravel.org for more information.
[08.02.22]