Details

Category: Industry News
These dates and locations were current as of press time. You can always find the latest information at chauffeurdriven.com/industry-events.
 
Send your association's holiday party photos with some information about the event and we'll be happy to include in the magazine and e-news! Send your deets and pics to rob@chauffeurdriven.com. 
We're also currently compiling our list of 2024 events. If you'd like us to add to our calendar on our website, in our monthly magazine, and in our weekly newsletter, please send an email to susan@chauffeurdriven.com. Happy Holidays!
Updated 12/05/23
---
December
Greater California Livery Association Holiday Party
12/5 at 6:00 p.m. at Bahia Corinthian Yacht Club in Newport Beach
gcla.org
Maryland Limousine Association Meeting
12/5 at 12:00 p.m. at Captain James Restaurant in Baltimore
mdlimoassoc.org
Virginia Limousine Association Holiday Jingle and Mingle
12/5 at 6:00 p.m. at Ristorante Renato in Fredericksburg
virginialimousineassociation.org
Maryland Motorcoach Association Holiday Celebration Cruise
12/6 at 6:30 p.m.
marylandmotorcoach.org
Arizona Limousine Association Casino Night
12/9 at Certified Benz & Beemer in Scottsdale
info@azlimo.org or azlimo.org
Greater Atlanta Limousine Association Holiday Party
12/12 at 6:00 p.m. location TBD
galalimo.org
Limousine Association of New Jersey Holiday Party
12/12 at 6:00 p.m. at Fernandes Night Club in Newark
RSVP via email at patricia.nelson103@gmail.com 
New England Livery Association
12/12 at 6:00 p.m. at Spinelli's in Lynnfield, Mass. 
nelivery.org
Colorado Limousine Association Holiday Party
12/13 at 6:00 p.m. at Cinzzetti's in Northglenn
cololimo.org
National Limousine Association Holiday Mixer
12/13 at 4:00 p.m. ET via Zoom
RSVP here
Florida Limousine Association Holiday Party
12/14 at Lido Beach Club in Sarasota
floridalimousine.com
Illinois Limousine and Bus Association Coffee With the ILLBA
12/19 at 10:00 a.m. CT via Zoom
illba.org
January
Illinois Limousine and Bus Association Holiday Party
1/9 at 4:30 p.m. at Carlucci in Rosemont
illba.org
Philadelphia Regional Limousine Association Holiday Party
1/17 at Peppers by Amedeo's in King of Prussia
prlainc.com
[10.27.23]
Details

Category: Industry News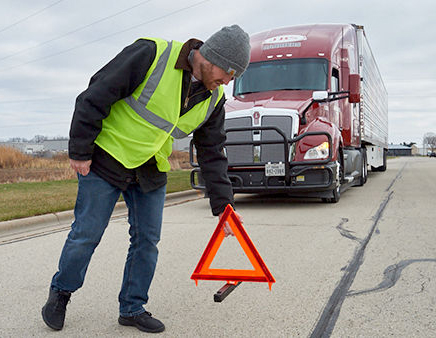 J.J. Keller & Associates post-accident procedures
A crash involving a commercial motor vehicle (CMV) requires swift action from fleet managers in order to secure the scene, gather evidence, make reports, keep records and perform investigations that can help prevent similar incidents. To help motor carriers properly follow all post-accident procedures, as well as conduct a thorough investigation of a crash, J. J. Keller & Associates has introduced its new Accident Investigation Procedures Training Service.
This onsite, consultant-led program trains a carrier's fleet manager to understand the post-accident FMCSR requirements, determine if a driver followed the proper procedures, take corrective action based on the results of an investigation, conduct corrective action training as needed, and challenge the preventability of a crash via DataQs.
"What makes this training so special is that it not only trains managers on how to quickly and accurately respond to an accident by meeting the letter of the FMCSA standards, but also how to conduct an investigation that can protect the carrier from legal liability while preventing future accidents," said J. J. Keller Director of Transport Consulting Services Sean Nebert.

J. J. Keller's new training service covers:
Driver accident procedures
Accident registers
Drug and alcohol testing requirements
Tiered responses to accidents
Evidence and data preservation
Accident reconstruction
Root cause and preventability analysis
FMCSA crash preventability determination
Follow-up responses to prevent future accidents
"After a crash, there's a lot to do in a short window of time," added Nebert. "By having the proper training and processes in place, carriers greatly reduce their risk of costly mistakes being made."
Visit jjkellerconsulting.com for more information.
[12.04.23]
Details

Category: Industry News
Talia First Class Limousine has announced the acquisition of CTS Limo, marking a significant expansion under the leadership of company President Mike Muhsin. With a fleet of over 50 vehicles, a new division specializing in the motorcoach sector, and strategically located offices, Muhsin says the company is on a trajectory to become one of the strongest in the West Coast. Operations are enhanced with 24-hour live dispatch services powered by the state-of-the-art Santa Cruz Dispatch Software.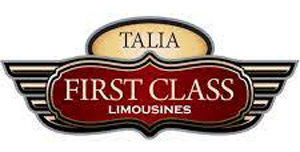 Renowned for its exceptional services through sister companies Luxier Transportation and CTS Limo, Talia First Class Limousine's extensive fleet includes luxury sedans, SUVs, and Sprinters. The company's commitment to comprehensive coverage is complemented by the strategic placement of offices, including locations in downtown San Diego (0.3 miles from SAN airport), less than 1 mile from SNA airport, and 1 mile away from LAX.
Muhsin, a veteran in the transportation business since 2009, has steered the company's growth from a single vehicle to over 50. He is dedicated to building the Talia First Class brand, ensuring its prominence in the luxury transportation industry.
"With the acquisition of CTS, we are significantly expanding our footprint in Southern California, ensuring we can serve every major airport and city," says Muhsin. "Our focus is on providing unparalleled luxury transportation options to our discerning clients, encompassing every class of vehicle in this industry, all owned by us."
In a forward-thinking move, Talia First Class Limousine introduces a new division with a specialized focus on the motorcoach sector, covering school pupil activity bus (SPAB) services, over-the-road (OTR) transportation, and event-related solutions. The company's commitment to cutting-edge technology is exemplified by its use of the Santa Cruz Dispatch Software for seamless operations, supported by a 24-hour live dispatch service.
The company takes pride in its fleet, ensuring all vehicles are not more than 4 years old. With two in-house mechanics, Talia First Class Limousine prioritizes the safety of its clients, conducting rigorous maintenance to uphold the highest standards.
Muhsin also revealed exciting plans for the future, stating, "We are in the process of purchasing three new motorcoaches and six minibuses, further enhancing our capabilities and providing top-notch luxury transportation options."
Extending its reach globally through a farm-out network of over 100 companies worldwide, Talia First Class Limousine's extensive network facilitates inbound and outbound work for clients, enabling seamless travel experiences wherever they go. The company's stature is further underscored by its possession of some of the largest corporate accounts in San Diego, demanding service worldwide.
Talia First Class Limousine is committed to becoming one of the strongest companies on the West Coast, actively seeking opportunities for growth and expansion. The company is dedicated to strengthening its portfolio and delivering unmatched luxury transportation services.
Under the umbrella of Talia First Class, the company operates globally through its esteemed subsidiaries, including KLTS Limousine Worldwide, LJ Transportation, CTS Limousine, and Luxier Transportation.
This multi-faceted expansion and global network reinforces Talia First Class Limousine's commitment to delivering world-class transportation services, elevating the luxury travel experience for clients worldwide.
Visit talia.limo for more information.
[11.27.23]