Details

Category: Industry News
The Global Business Travel Association (GBTA) announces the resignation of Board of Directors President Bhart Sarin, who has decided to step down from the board to focus on his professional and personal pursuits outside of the business travel industry, according to a press release posted on the GBTA's website. Sarin served the association through the COVID pandemic and over the past nine years on the GBTA Board of Directors as a direct member director, chairman, and president.
Resigning GBTA Board of Director President Bhart Sarin
In accordance with GBTA's bylaws and effective immediately, GBTA Vice President Denise Truso will assume oversight of board meetings and presiding officer activities with the support of the GBTA Board and GBTA staff.
"I am committed to working alongside the GBTA Board of Directors and staff in the months leading to convention as we seek to create an inclusive environment and rebuild our industry through Ready. Safe. Travel.," said Truso.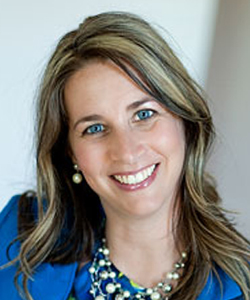 GBTA Vice President Denise Truso
The position of president will remain open and eligible for member nominations/voting in the upcoming election. Additional information regarding the election process and other open board seats will be forthcoming and aligned with the GBTA bylaws and any subsequent changes.
The association also announced that it has shifted the dates of its 2021 Convention to November 17-19 in Orlando, Florida. The decision to change the dates was made after taking into consideration feedback from members, exhibitors, and sponsors and in recognition of the current status of the COVID pandemic and the global travel sector, according to a press release from GBTA.
"Ensuring this year's Convention—our first large-scale meeting since 2019—is a valuable experience for all attendees is a top priority, and we are 'upping our game' to provide practical and strategic tools to help attendees get business done in the new, post-pandemic normal," said GBTA CEO Suzanne Neufang. "This shift allows us to better accommodate all our members, especially those traveling from outside the U.S., and to send the important message that global business travel can be accomplished safely, as vaccination programs gather momentum and as COVID-19 testing becomes easier and less costly."
Visit gbta.org for more information.
[04.09.21]
Details

Category: Industry News
The National Limousine Association (NLA) recently announced that the NLA/CD Women's Leadership Council (WLC) will be hosting a number of useful and on-point webinars throughout the year on a variety of topics. These timely sessions will help operators as we all work toward getting back to business.
First up is The Do's and Don'ts in a Digital Age: Social Media Etiquette for Business Owners, which is scheduled for April 20 (2:00 p.m. ET) and will be presented by Maren Graham of MJ Graham Visual Solutions. Additional sessions planned for 2021 include Human Resources and Updating Your Company Handbook (May), Credit Card Security (July), Government Contracting (September), and Work/Life Balance and Mental Wellness (November).
Webinars are free to NLA members; non-members can register for $25 per webinar or $100 for the series. Registration is required here.
The NLA will also continue its free livestreams throughout the year. The next session is The ABCs of ERC, in which guest speaker Walter Pennington of Dembo Jones Certified Public Accountants will explore the Employee Retention Credit. Catch this livestream on April 29 at 2 p.m. ET on the NLA's Facebook page.
Visit limo.org for more information.
[04.06.21]
Details

Category: Industry News
The American Bus Association (ABA) invites every member of the motorcoach industry to participate in its annual Capitol Hill Fly-In event, which is scheduled for April 14. Although this year's Fly-In might be a little different as it's being held virtually—bringing Capitol Hill to you!—the mission of the day remains unchanged. More than ever, associations have been keeping the industry in the minds of local and federal representatives to ensure that the issues we're facing (pandemic or not) aren't overlooked, and that is the explicit goal of ABA's event.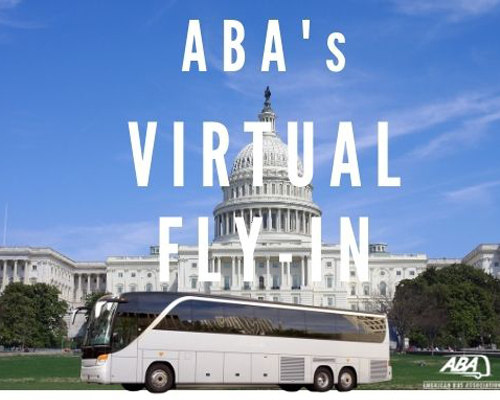 ABA seeks to keep the momentum going through the 2021 recovery with a robust agenda for the daylong activities. Recently, ABA released its current lineup of speakers, which includes Rep. Mario Diaz-Balart (R-Fla.), Acting FMCSA Administrator Meera Joshi, Rep. Rosa DeLauro (D-Conn.), Rep. David Price (D-N.C.), and Senators Susan Collins (R-Maine) and Jack Reed (D-R.I.). Senators Collins and Reed were among the first to champion economic relief for the industry by introducing the Coronavirus Economic Relief for Transportation Services (CERTS) Act, which was passed in late 2020 as part of President Trump's last stimulus/recovery plan. More recently, Collins and Reed led a bipartisan group of 30 Senators in calling on the U.S. Department of the Treasury to quickly implement CERTS funding as operators await the opening of the application process.
Registration is open to all members of the industry.
To register or get more information about the schedule or speakers, click here.
[04.06.21]