Details

Category: Industry News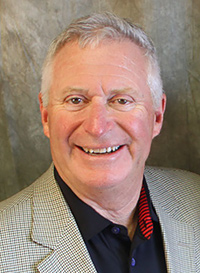 GO Riteway Chairman Ronald Bast Oak Creek, Wisc. — Riteway Bus Service (d.b.a. GO Riteway Transportation Group) has acquired Cardinal Buses. Milwaukee investment bank, Bridgewood Advisors, represented GO Riteway in the transaction.

GO Riteway has 1,475 employees in 22 locations with over 1,250 passenger transportation vehicles, including school buses, motorcoaches, minicoaches, black cars, and airport shuttles. Cardinal Buses is headquartered in Middlebury, Ind., and has satellite offices in Mishawaka, Ind., and Holland, Mich. The company has 120 employees operating over 50 vehicles.

GO Riteway was founded in 1957 by Rollie and Pearl Bast with four school buses in Germantown, Wisc. Today, it is co-owned by four members of the Bast family: Ronald, Rochelle, Wendy, and RJ. Cardinal Buses was started in 1923 when Branston Shoup purchased Middlebury Bus Lines. Branston's son John took over the business in 1954 and today, the company is owned by John's sons Matt and Dan Shoup.

When the companies are combined, the GO Riteway/Cardinal Bus operation will become one of the largest diverse fleets in the Midwest. The owners of Cardinal Buses were nearing retirement age and were looking for a business partner who would maintain the company legacy.

"We have been looking to grow the geographic footprint of our motor coach business for years, but it was important for us to find a company that shared our family values," said GO Riteway Chairman Ronald Bast. "We respect the business the Shoup family and their valued employees have built. We plan to keep the Cardinal name in the markets where they operate," Bast said. "Just like our name in our markets, their brand is a long-time symbol of safe and reliable passenger transportation," he added. "Not only do we plan to retain all Cardinal employees, we expect there will be excellent career opportunities in the future as we look to grow this business regionally."

Visit goriteway.com for more information.

[CD0219]
Details

Category: Industry News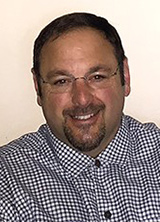 El Paseo President James Brown Manchester, N.H. — Santa Clara's El Paseo Limousine is the recipient of the Fourth Quarter 2018 LMC Group Circle of Excellence Award. El Paseo won the award for excellence in their customer service efforts.

El Paseo Limousine has been a leader in Bay Area ground transportation for over 30 years. They have continued to grow and expand their reach through acquisitions such as Classic Limousine and Le Grande Affaire, firmly establishing themselves as the leader in their market.

With a desire to keep his team at the top of its game in both service and sales, El Paseo President James Brown engaged Amy Cooley and Christina Davis of the LMC Group to assess their current customer service and sales skills and to provide both training and incentives for ongoing improvement. Brown and his team have enthusiastically partnered in the process, from providing access to their recorded calls and hosting Amy for two days of on-site training to collaborating with Davis on a pay-for-performance plan to provide ongoing incentives.

"Working with James and the El Paseo team has been truly rewarding and inspiring. It has been a pleasure to watch them grow, to see and hear the team learning, implementing new ideas, and continually seeking their own growth and the growth of their business," said LMC Customer Service Consultant Amy Cooley.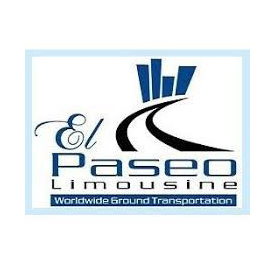 LMC Director of Human Resources Christina Davis explained why offering employee incentives was a good choice for El Paseo: "James understands that pay-for-performance plans don't cost the company money, they make the company money by improving the performance of each individual through specialized incentive programs. The higher performing your staff is, the fewer mistakes they make. The increase in sales is an overall win for everyone."

By investing in strategic acquisitions, staff training, and incentive programs, El Paseo Limousine is building a strong foundation for continued growth and success in the future.

Visit elpaseolimo.com for more information.

[CD0219]
Details

Category: Industry News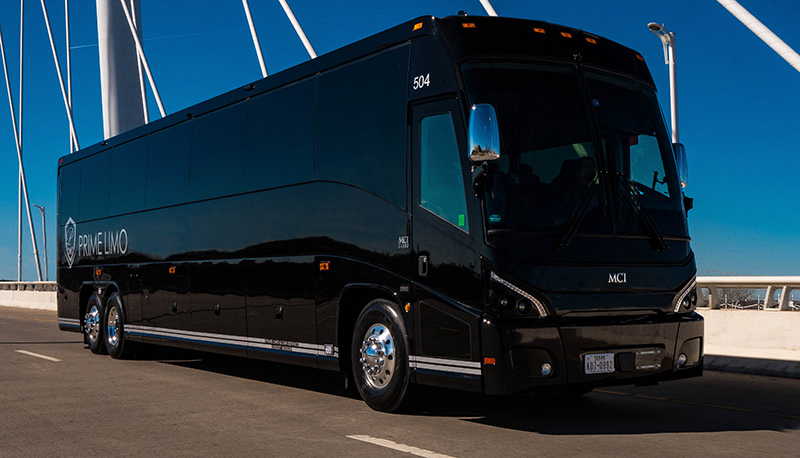 Prime Limo's new MCI J4500 motorcoach Des Plaines, Ill. — Motor Coach Industries (MCI), the largest transit bus and motor coach manufacturer and parts distributor in North America, announces the delivery of two coaches to Prime Limo, a young Dallas-based ground transportation provider whose journey began with ride to prom in a luxurious limo 10 years ago.

Even on that big night, Prime Limo Owner and Founder Faizan Dolani realized "this would be a good business to get into." So, as a high school senior, he bought a used 2001 Lincoln Town Car and started driving.

"I wanted to learn the business from the ground up," he explained. "Driving also gave me the opportunity to learn what customers want."

Now, Prime Limo employs 35 with a fleet of 42 vehicles including black town cars, minibuses, and now two new 2019 MCI J4500s built completely to his specifications.

"The demand (for motorcoaches) is there," he said. "We've been running mini coaches and see the need for a larger vehicle. It's a leap of faith that I think is worth it."

It's a move that allows the executive and event transport company to explore deeper relationships with the Dallas area's biggest clients, made easier by the J4500's interior touches. Dolani invested in MCI's RGB programmable lighting option that allows, groups, companies and sports teams to travel in comfort with their own colors in addition to plush leather seating and a roomy 56-seat configuration for maximum comfort. However, Dolani says he also chose the industry's bestseller for two other important reasons—economy and safety.

Prime Limo's two new MCI J4500s represent the industry's lowest cost of operation with maintenance, propulsion, and safety features that are setting the standard. Dolani invested in the J4500's optional Bendix Fusion system, offering Advanced Driver Assistance Systems with collision mitigation that integrates a forward-facing camera with vehicle recognition software that recognizes speed and traffic signs, detects stationary obstructions, and signals safe lane changes. It's the reason Dolani is working on a webpage right now dedicated to his company's new charter business and its safety and ADAS capabilities.

Before buying, Dolani did his research with experienced friends in the business. "I know a lot of companies around here have MCIs in their fleets. When I asked, they told me 'go directly to MCI. Nothing drives like an MCI'."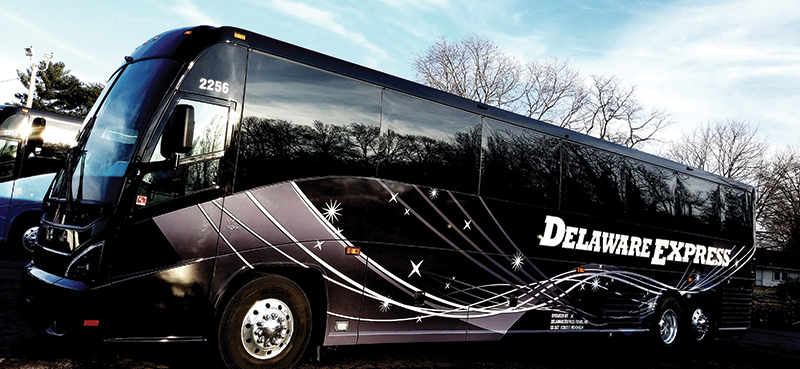 One of the new MCI J4500 motorcoaches in the Delaware Express fleet Customizing for the exact customer in mind is a tradition at Prime Limo, said Dolani. "Dallas is a very competitive market and I've been in it long enough to know what's going to sell. We custom build all our limos, keep up all our equipment, and provide the service to match."

He supports this philosophy with a well-trained maintenance and detailing team led by a master detailer responsible for the entire fleet. "When we pull up we want the Wow Factor," said Dolani. "Our new J4500s have been out on trips several times already and our customers go bananas over them."

Prime Limo isn't the only ground transportation provider adding MCI coaches to their fleet. Delaware Express, a tour and charter operator along the Eastern Seaboard, recently took delivery of four new 2019 J4500 models.

Delaware Express owner Gerry Frenze, whose Newark, DE-based company also provides shuttle and limousine services, was drawn to the J4500's redesigned interior space providing the most seating room in its class in addition to leading-edge safety technology and mechanical advantages that assure low cost of operation. These include the 2019 J4500's new swing-out styled electric e-fan cooling package, which provides full roadside engine access and fuel efficiency improvements up to three percent annually.

"Passenger comfort and safety features are paramount," says Frenze, who has been a loyal MCI customer since 2001. "And we see great value in new vehicles and standardization of equipment." He also says it's important to keep a young fleet, with more than three-quarters of his 30-motor coaches less than five years old.

Delaware's newest J4500s feature a 56-passenger configuration with plush leather seating, power outlets and Wi-Fi. Delaware has also added tray tables behind every upgraded leather seat because the company is testing ala carte box lunches on charters to upcoming auto and flower shows this year. Said Frenze. "It's an experiment, and a new level of service and we want to see how it goes over."

The coaches also come equipped with Detroit Diesel engines, preferred by Delaware for telematics capabilities used to signal maintenance requirements such as DPF regeneration notifications and more. A 360-degree camera system and MCI's ADAS (Advanced Driver Assistance Systems) from Bendix Fusion were also part of the order.
Bendix Fusion is a next-generation collision mitigation system that integrates a forward-facing camera with vehicle recognition software to detect moving and stationary objects. The system offers lane departure warnings and traffic sign recognition that all together helps the driver process speed limits and road obstacles.

Delaware Express customers also prize legroom and comfort. With a roster of clients that range from professional teams in nearly every sport including Philadelphia Union Soccer to the athletic department at the University of Delaware, Frenze orders his coaches with the roomiest seat configurations. To better manage relationships and schedules with athletic clients, teams are often assigned their own motor coach and driver.

"Our pro sports teams especially appreciate the legroom," said Frenze. "And we assign our drivers the same equipment for better planning and scheduling. There's a comfort level in knowing your driver and having the same vehicle throughout the season."

Visit primelimo.com and delexpress.com for more information.

[CD0219]