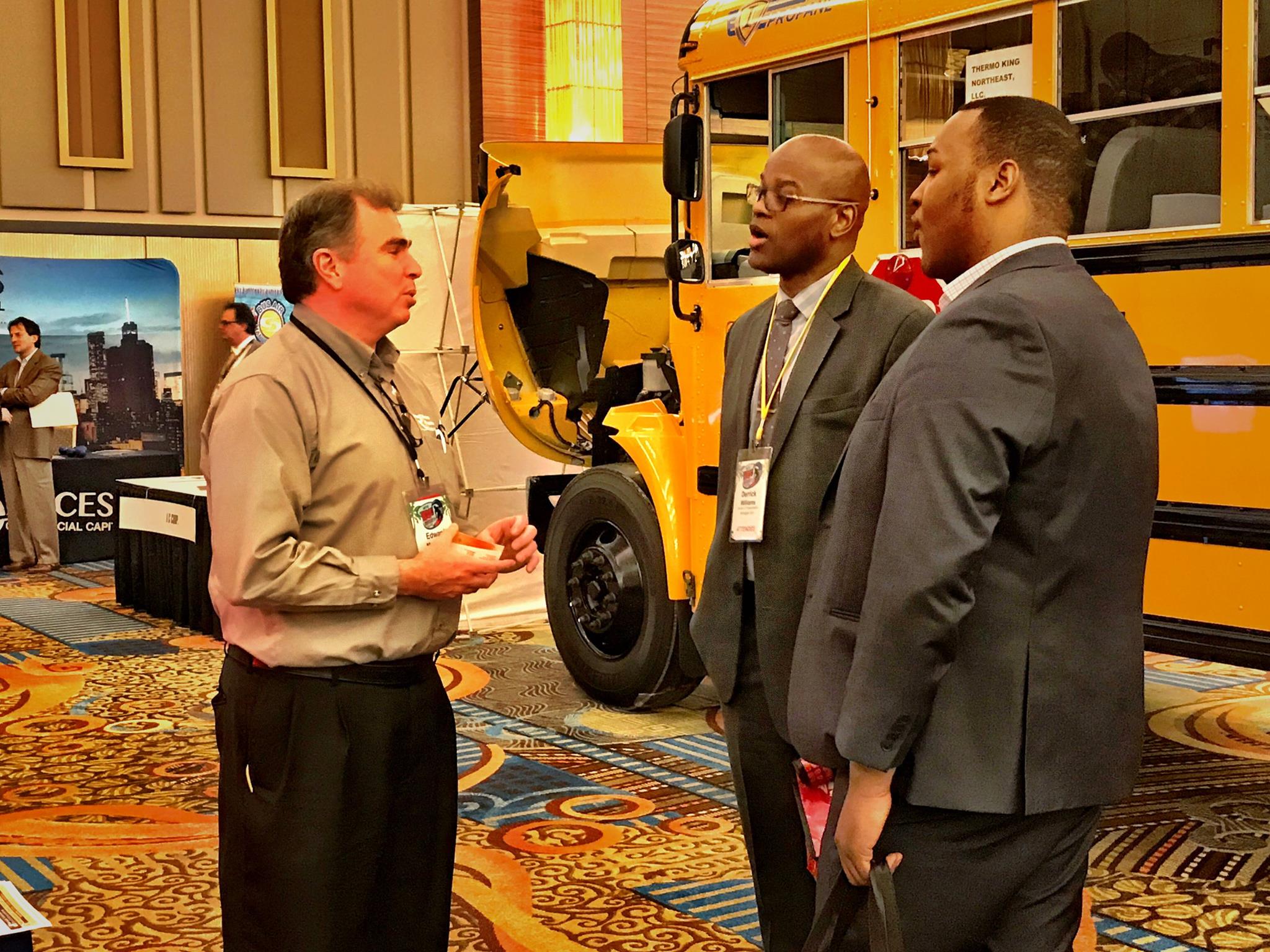 Attendees of the 2017 DATTCO Sales & Service Expo meet up on the show floor The New England Livery Association (NELA) has been busy both reaping a long-overdue win on TNC battlegrounds and working to deliver relevant educational topics in tandem with Connecticut-based bus mainstay DATTCO for its annual expo.

Earlier this month, it was announced that more than 8,000 Massachusetts drivers for various TNC outfits were disqualified for operation after failing the state's new background checks—background checks that members of NELA lobbied tirelessly to have put in place to ensure the riding publics' safety.

Of the nearly 71,000 TNC drivers in the state who were under review, the 8,206 rejected account for 11 percent of a driving pool already approved by individual companies like Uber and Lyft. The background check nullified the companies' approval based on both driving and criminal records that unearthed serious crimes and driving-related offenses: The agency tasked with conducting the state-level checks since January found the banned drivers' histories included worrisome elements like sexual offenses, drunken driving, suspended licenses, and violence.

Adopted in 2016, the Massachusetts regulations for TNC drivers are among the strictest in the country. The state's legislation goes back seven years in a drivers' history to check for "less serious violent crimes" and moving violations like reckless driving and license suspensions; however, there is no cutoff time for sexual and violent crimes or drunken driving with serious—or fatal—consequences, and all such offenses are grounds for immediate disqualification at a statewide level.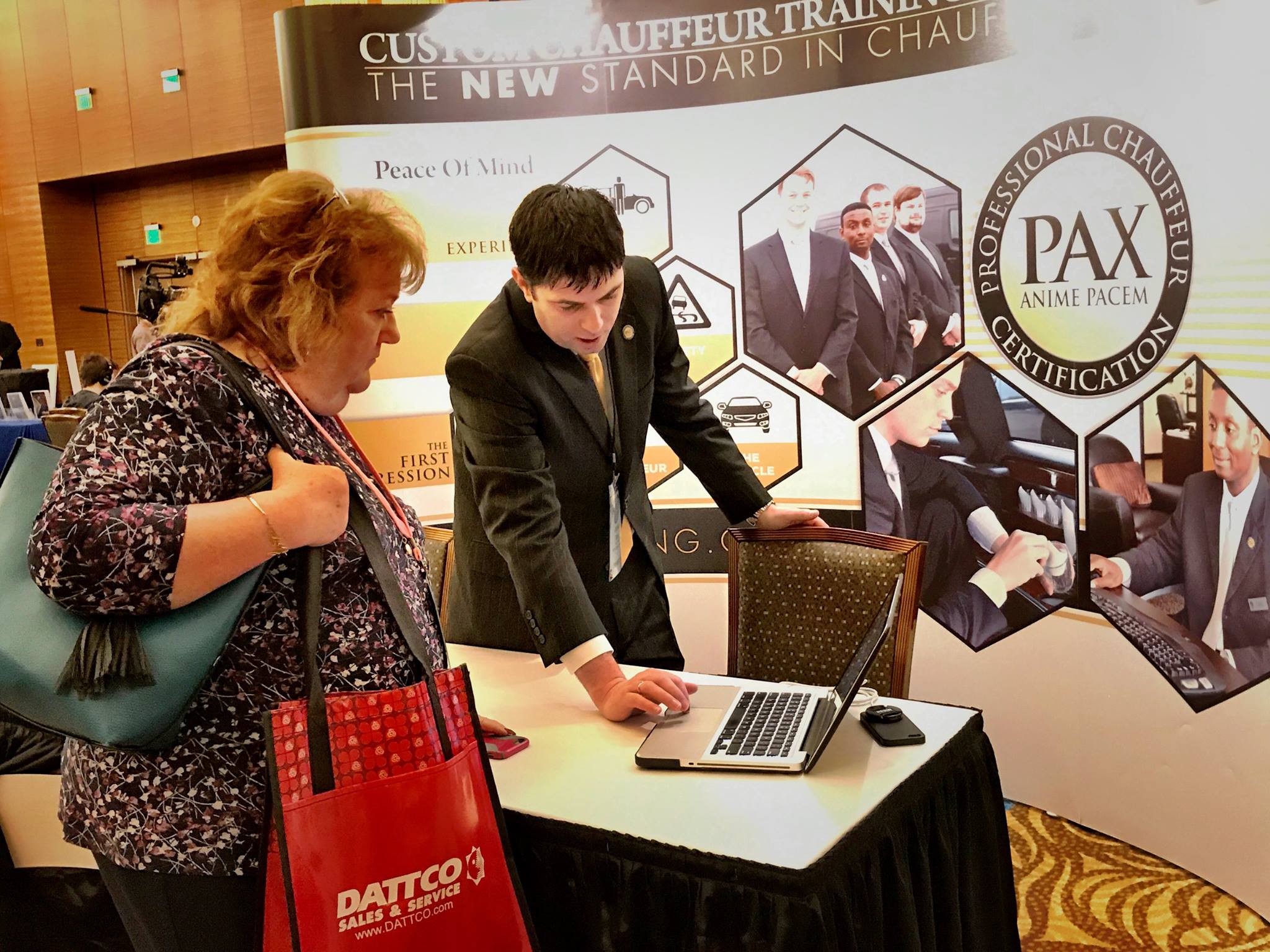 NELA 2nd Vice President Tina Benson of L.A. Limousine learns about PAX Training at the DATTCO Expo This recent rejection of thousands of TNC-approved drivers has inspired other states across the country to reconsider if their own background checks are thorough enough, which you can read more about at goo.gl/q0aHbi.

Regulations and operational legality were among the timely topics explored at the 2017 DATTCO Sales & Service Expo held April 13 at Foxwoods Casino in Mashantucket, Conn. NELA had partnered with DATTCO to deliver a four-session seminar that morning with each track—HR and bus ownership—comprising two classes. The industry beyond NELA's region even helped guide the classroom component, with Dan Goff of A Goff Limousine & Bus Company presenting "Business Aspects to Consider when Studying Getting into Bus Operations" and LEADER Worldwide Chauffeured Service's/PAX Training's Bruce Heinrich discussing chauffeur retention.

Check out the May 2017 issue of Chauffeur Driven for an in-depth exploration of how NELA and DATTCO's teamwork on this annual event benefited the expo's attendees.

NELA's next event will be its Chauffeur Appreciation Day June 8, followed by a quarterly membership meeting June 20.

Visit nelivery.org for more information.

[CD0417]