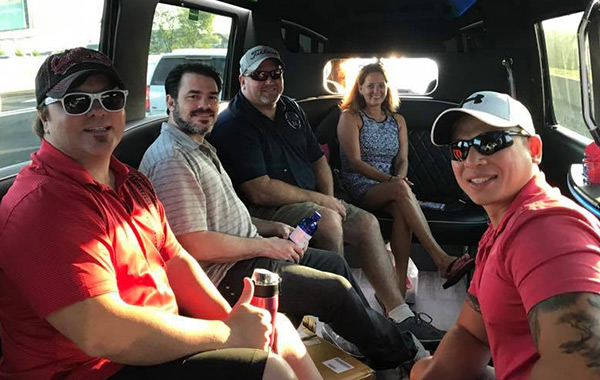 Golfers from all over the country supported GALA's annual charitable outing Roswell, Ga. — The Greater Atlanta Limousine Association (GALA) hosted its annual charity golf outing September 19, when about 75 golfers convened for a day of camaraderie for a good cause despite the lingering effects of Hurricane Irma.

GALA President Jeff Greene of Greene Worldwide Transportation said that the event marked another successful installment of the annual fundraiser benefiting Children's Healthcare of Atlanta, which has been the recipient of the golf tournament's charitable aim for years.

"The day was a big success, and we were very fortunate to have a lot of participation from all over," he said. "We raised over $30,000 for our charity, everybody had a good time, and we'll be presenting a check to Children's Healthcare in the next month. Overall, everything couldn't have gone any better."

Greene feels it's important for the association to give the Atlanta-area industry a chance to work together for a good cause while also stepping away from the stress of work and enjoying the company of their peers, both regional and national.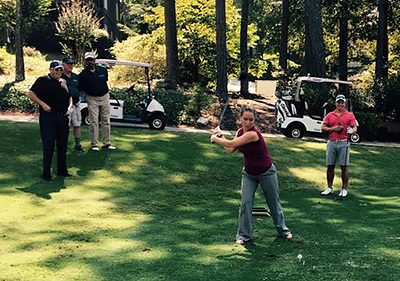 One of the teams at the GALA golf tournament But, mostly, it's all about helping the young patients and their families who rely on Children's Healthcare.

"Children's Healthcare is one of the largest non-profit children's cancer and research centers in the world, and they're located here in Atlanta, so that's been a great feeling to know that we've been helping them out for years," Greene said. "It's a great time for operators and vendors to come together and know that our donations go directly to research for cancer and blood disorders. It's a day that's not about competition, it's about everyone doing something good for charity."

Greene added that it's a testament to GALA's golf committee that, even when faced with scheduling conflicts and weather-related cancellations, its members still made sure the event went off without a hitch.

"Chad Casey, our golf chair, and Fred Rich, the co-chair, did a great job putting everything together and organizing it," he said. "Everyone's already excited for next year."

Greene said that the association is considering moving the golf outing to late August for 2018 to make the most of a quieter time for operators.

The next GALA event will be its October 17 meeting.

Visit galalimo.org for more information.

[CD1017]