KLA members met up April 3 to prepare for the annual Kentucky Derby and discuss legislative issues Louisville, Ky. — The Kentucky Limousine Association (KLA) has been hard at work fighting numerous battles while preparing for an annual tradition—and welcoming back another.

With the Kentucky Derby coming to Louisville May 5—though the celebration and festivities last much longer than race day and spiral into large swaths of the state beyond the track—the association and its members are gearing up for a year that is generating more transportation business than usual.

"Everyone is scurrying trying to find enough vehicles," said KLA Secretary Kent Sparks of Lake Cumberland Limousine. "This year, especially for our Louisville operators—who are our bigger operators, like R&R and Xtreme Transportation and even Skaggs in Elizabethtown—they've all seen a pretty good uptick in numbers as far as reservations go."

The KLA's April 3 meeting was, fittingly, its annual Kentucky Oaks/Derby organizational meeting, which focused primarily on one of racing's most iconic traditions.

But the meeting was also an opportunity to discuss the association's burgeoning legislative issues, most recently House Bill 366, a tax-related bill passed down by the state government that will present all new challenges to The Bluegrass State's transportation providers.

"A budgetary and tax reform bill was introduced and rushed through committees to include a widened implementation of our state sales tax—six percent—on services, including limousine services, with no approach or attempted contact by anyone to our own organization for input or discussion," Sparks said. "Governor [Matt] Bevin vetoed two bills including this one, but our legislature has vowed to override the vetoes with voting during the final two days of their regular session. This is an issue that has long been tabled, but in this case, there was no warning of considered implementation."

In response, Sparks explained that Attorney General Andy Beshear has since filed suit against Kentucky's governor and legislature "as a body citing constitutional issues on a separate bill for state pension reform."

"The attorney general is suing the governor, the entire legislative committee, the budgetary committee, he's suing all of them for basically tax reform because there's certain ways legislative bodies are supposed to go about creating bills and then enacting those bills and, evidentially, they haven't dotted all their I's and crossed all their T's," Sparks explained.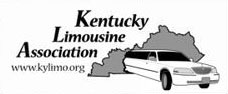 Meanwhile, KLA members are struggling with a sales tax that penalizes limousine services for legislators' perceptions that they're exclusively available to the wealthy, as HB-366 effectively eliminates the untaxed status not only limousine services but also buisnesses like fitness centers, veterinary services for smaller animals, bowling alleys, landscaping, and some auto repair shops once enjoyed. Transportation providers are now among those figuring out how to shoulder a new tax burden, conceding that they'll have no choice but to increase clients' rates to help absorb the new cost.

"BJ Burton, our president, has a true a mom-and-pop business that runs a lot more cars than I do, and he says that he has to pass that additional six percent onto his customers," said Sparks. "What do you do? You're left with no choice. I don't want to have to tell customers, "Look, your legislators did this for you," because they don't want to hear it—but it's true."

Sparks also surmised that the ripple effect of the bill will impact not only members' staff but also their ability to support the charitable work they've been able to offer their communities.

"These the thing with new sales tax on services, it literally brings another position to everyone's company because you need someone to keep track of that—we have to fiscally make accommodations for the monthly filing of the sales tax amount and the auditing," Sparks said. "And a lot of us do school and nonprofit work. All of us are involved in Make a Wish trips—how do you do continue doing that? It's an accounting nightmare."

However, there is some good news: The Churchhill Downs Racetrack will be hosting not only the Kentucky Derby next month but also the Breeder's Cup in November. The race's return to Louisville is a silver lining many KLA members eagerly welcome.

"Kentucky operators this year will enjoy the equivalent of almost two derbies," according to Sparks.

The next KLA meeting will be June 12 in Elizabethtown. The association is also planning a retreat for later this summer.

Visit kylimo.org for more information.

[CD0418]