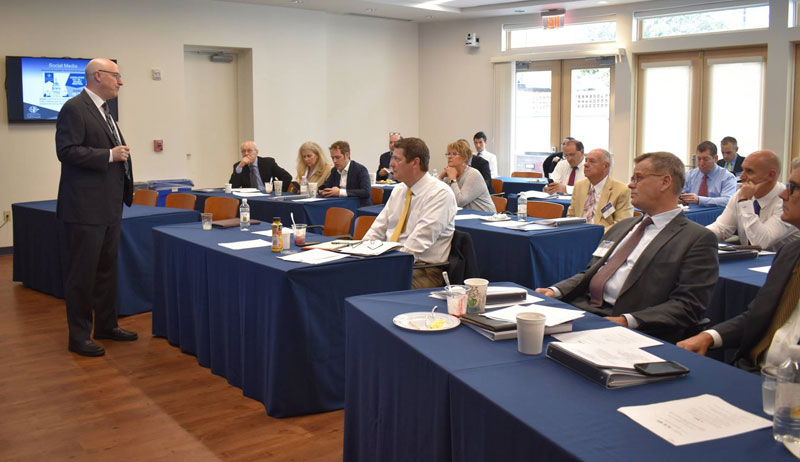 TLPA CEO Al LaGasse speaks to members who participated in the association's recent Legislative Fly-In on Capitol Hill Rockville, Md. — The Taxicab, Limousine & Paratransit Association (TLPA) held its 2018 Legislative Fly-In on Capitol Hill during the association's June 19-21 Mid-Year International Leadership Conference in Washington, D.C.

Members from around the country met with their representatives to promote the association's top three legislative priorities:

1) Enacting a federal requirement that all private-sector drivers providing contracted passenger transportation funded by the federal government submit to fingerprint-based FBI criminal background checks and drug and alcohol testing.

2) Supporting H.R. 891, the Federal Transit Modernization Act introduced by Representative Mark Meadows (R-NC), which provides public-transit agencies with more options to meet the needs of their communities by eliminating section 5333(b) granting unions extraordinary super-rights over how transit grants are awarded. This measure is not intended to end labor's right to collective bargaining.

3) Drafting a legislative provision to meet consumer needs by providing a level playing field for ground transportation companies at airports. Given the number of stakeholders seeking access to limited curb space at airports, TLPA supports the formation of the Department of Transportation's working group (as required in the FAA reauthorization bill) to address a number of concerns, the eventual establishment of a level playing field free from undue and discriminatory regulatory burdens, and continued participation by private investment to best serve the traveling public.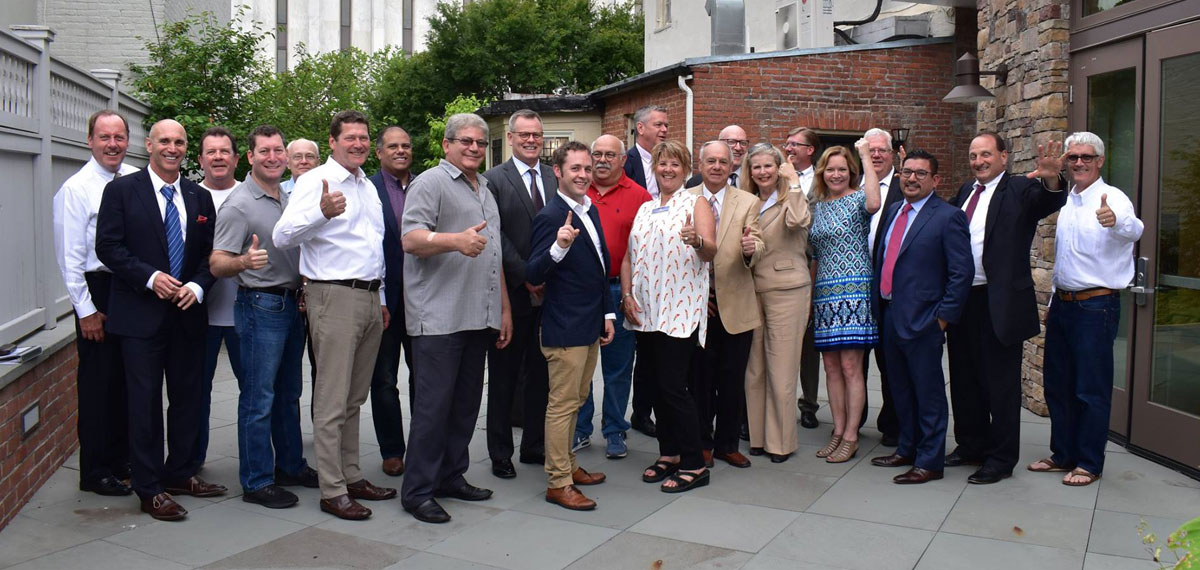 TLPA members spoke to legislative representatives on behalf of the industry last month Prior to the nearly 60 meetings in which TLPA members met with their individual legislators on June 21, TLPA members heard presentations from Representative Mark Meadows (R-NC) and Representative Jeff Denham (R-CA) of the House Committee on Transportation and Infrastructure.

"TLPA greatly appreciates Mr. Meadows and Mr. Denham convening with us during a week of particularly intense legislative activity. There was strong consensus that federally funded transportation should underscore safety first and foremost," said TLPA President Mike Pinckard of Total Transit in Glendale, Ariz.

The association's next event is its 100th Annual Convention & Trade Show in Las Vegas from October 27-29.

Visit tlpa.org for more information.

[CD0718]