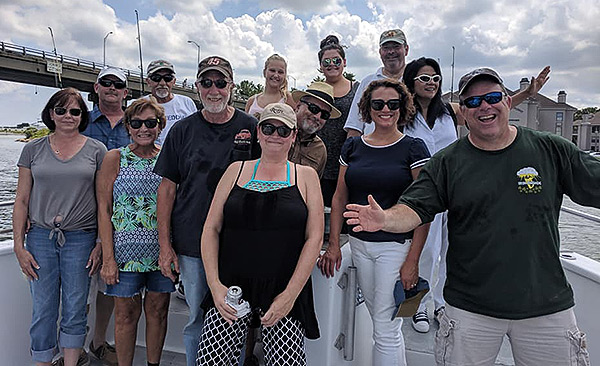 Thirteen VLA members came out for the association's first-ever fishing trip Virginia Beach, Va.—More than a dozen members of the Virginia Limousine Association (VLA) headed to Rudee Flipper Dolphin and Whale Watching Tours on August 18 for a day of networking and camaraderie on the water for its first-ever fishing trip.

According to VLA Vice President Bill Kerr of Camryn Executive Transportation, the idea was born from the desire to shy away from suit-and-tie events so association members could get together in a low-key, friendly environment away from the daily grind.

"[VLA President] Paul Walsh and I were talking, and we decided that we need to do more social events," Kerr explained. "Instead of having just the membership meetings, we wanted to give folks a chance to go out and network, put the ties and the jackets aside for a day, and just get to know each other and enjoy each other's company. So that's exactly what we did, and everyone had a great time."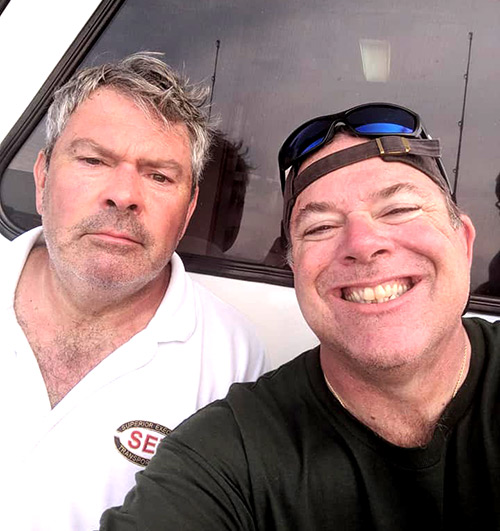 VLA President "Captain" Paul Walsh of Superior Executive Transportation (left) and Vice President Bill Kerr of Camryn Executive Transportation With plenty of lively conversation, "fish practically jumping on board," and even a bar onboard the "USS VLA," Kerr reports that the outing was an instant success that already has members clamoring for not only the second annual trip but also more social events.

"People loved it. They absolutely loved it," he said. "It was a successful, awesome day—and we caught a ton of fish!"

It wouldn't be an industry event without a little friendly competition, and this inaugural fishing trip was no exception. Among the "close to 100 croakers" that members caught (with most of them thrown back into the water), VLA Secretary Glenn Stafford of Love Limousine landed the day's biggest catch.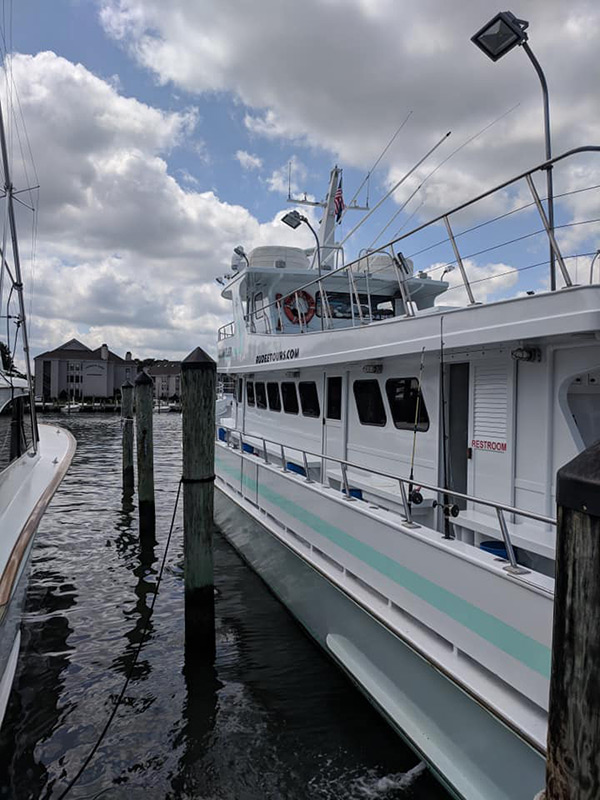 The crew dubbed their rented boat the USS VLA for their inaugural outing at Virginia Beach "We had a little pool of money for the winner and when Glenn won, he donated the money back to the VLA," Kerr said.

With a successful first event under their belts, Kerr said that the VLA board is encouraged by its positive reception and is actively pursuing ways to deliver friendly outings to its members, especially as a way to bolster the association.

"We're hoping to do at least three or four social events a year," he said. "We'd love to see them bring more membership in, not just from Virginia operators but from operators in other states. It makes the association that much stronger when we all support each other. There's enough speedbumps out there, so why not stick together?"

The next VLA event is its membership meeting, which will be held at the Chauffeur Driven Show October 8.

Visit vla-limo.org for more information.

[CD0818]