Api Dogan of Infinity Transportation
Ibro Torlo of Signature Transportation Group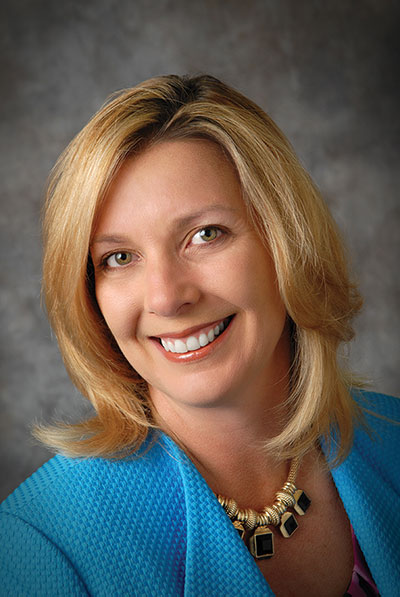 Tracy Raimer of Windy City Limousine Chicago — In response to an ordinance that has added layers of difficulty and confusion to group ground transportation in Chicago, the region's operations have been fighting a two-pronged effort to help city officials understand the difficulties that the new laws present.

The ordinance mandates that if a bus group stops at a restaurant or venue (concert, sports game, festival, etc.) where there is an opportunity to consume alcohol (regardless of whether the passengers actually do), the bus must have a licensed security guard present and a security camera in use. Additionally, upon entering the city of Chicago, the bus company is responsible for presenting the ordinance to each passenger to inform them of the prohibited act. Finally, duties are applied to company, driver, and security guard to report any passenger violations to authorities. Fines for noncompliance with city regulations can range from $100 to $10,000. Earlier this year, Chicago touted over $80,000 in fines had been issued to noncompliant charter bus operators. (You can read previous CD coverage of this issue here.)

This is a moderate improvement from the ordinance's original parameters. But, as livery professionals are pointing out, the current rules still apply to instances like a field trip to the museum for schoolchildren or a night at the theater for groups of senior citizens, as either destination serves alcohol.

The Chicago Bus Coalition (CBC)—spearheaded by Api Dogan of Infinity Transportation, Carl Ekberg of Chicago Classic Coach, and Ibro Torlo of Signature Transportation Group—has been established to address this issue and present one unified front for ground transportation outfits with buses accounting for significant segments of their fleets, services, or membership. Members of the coalition have been meeting with the likes of Chicago Department of Business Affairs and Consumer Protection (BACP) Commissioner Rosa Escareno, her staff, representatives from Choose Chicago, and other city officials to discuss how an ordinance originally designed to halt criminal activity resulting from illicit party buses has created endless headaches from transportation operators who simply want to go about their business without dodging red tape and navigating inconsistent applications of an ordinance that "isn't doing what it intended to do."

"We're all opposed to these party buses and illegal operations," Dogan said. "But it's hard to operate when we're being told that school trips are 'kind of' expect from this ordinance. We've been working with the Chicago police, having meetings with the BACP, and trying to get meetings with the aldermen to educate them on this issue. We've been distributing fact sheets to everyone we meet with."

CBC has united with numerous trade organizations, such as American Bus Association, United Motorcoach Association, Midwest Bus & Motorcoach Association, and even the similarly affected Greater Chicago Restaurant Association to amplify both its voice and its reach, and has been holding organizational meetings to further discuss its plan for the future. It's also benefited from the support of industry vendors, such as Grech Motors and Executive Coach—both of which have donated $10,000 to the cause. Those donations have helped the CBC hire a lobbyist to aid in its efforts.

According to both Dogan and Ekberg, there is "some degree of optimism," as they feel progress is being made these past few months.

But there is concern that "this piece of legislation could have national implications." Operators are not only letting their affiliates know that the ordinance's requirement of on-board security officers will be an additional line item to absorb, but also looking to see where similar rules are being—or have been—drawn up. Washington state is presently tackling the issue of alcohol by making each group apply for its own license, a solution that the CBC says is preferable to what Chicago-area operators are currently dealing with.

The Illinois Limousine Association (ILA) has also been tapping into its own resources and membership base to fight on behalf of the industry in its own ongoing meetings with city officials and appeals to tourism outfits like Choose Chicago, and President Tracy Raimer of Windy City Limousine says that it, too, has seen its shares of successes during this long road.

"The ILA did get to change some things: The passenger limit was raised from groups of nine to 15, passenger signatures are no longer needed, and frisking them as they board the bus is no longer necessary," she said. "We're staying true to our mission to work with the city and get an amendment in the interest of Chicago's transportation operators."

Raimer added that, while it's possible to eschew the ordinance, ILA members are encouraged to both familiarize themselves with and follow its rules—especially since there have been reports of undercover police stings about once a quarter, with the most recent one happening late this spring.

"It was because of the last sting that bus operators have really started panicking," Raimer reports. 

Indeed, many operators worry that such a restrictive ordinance will cast the Midwestern metropolis in a bad light that causes potential travelers, affiliates, and groups to shy away from doing business in Chicago. Raimer says that she's already seeing the adverse effects. And with the north end of town being officials' key focus for enforcement, any group visiting the iconic Wrigley Field is suddenly subject to scrutiny that isn't always proportional to the security checks they may find themselves undergoing.
Arthur Rento of Pontarelli Companies and ILA vice president said that the ordinance was the result of Mayor Rahm Emanuel's attempt to decrease shootings on unlicensed party buses, but that it, as well as its enforcement, have become so overwrought that it's doing more harm than good—and that the ILA is working to further prove how the ordinance is going after the wrong operators. 
"We've been contacting aldermen, meeting with the city, and fighting it through the proper channels," he said. "Any time there's any change, the city calls members of the ILA, who will sit down with them and go over it. We've been hammering them, bringing them to our meetings twice a year, having them speak at the meeting, and walking them through the consequences of it. The problem is that they're trying to hire all these policemen to enforce this, and maybe they don't know who the legally operating companies really are."
Rento added that the ordinance isn't the only issue that Chicago operators are working on. Recently, City Council has begun considering a new ordinance that would, among other things, force employers to post employees' schedules two weeks in advance or face a $500 penalty for each individual affected—a mandate that is all but impossible for the ground transportation industry's nature of last-minute bookings and always-changing travel plans to comply with.
These are developing issues that Chauffeur Driven will continue reporting on.

Visit the City of Chicago's website at bit.ly/2C0RzAl for more information on the bus ordinance.

[CD0818]