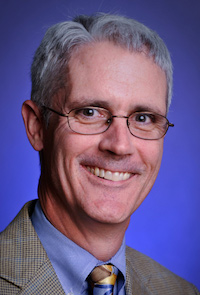 TLPA President Terry O'Toole of Kansas City Transportation Rockville, Md. — Registration is now open for the Taxicab, Limousine & Paratransit Association's (TLPA's) 2019 Spring Conference & Expo, to be held April 24-26 at the Hilton Riverside in New Orleans.

TLPA's spring event provides a chance to showcase innovative ideas and explore networking opportunities for hundreds of transportation operators and vendors. It also offers a more intimate setting than TLPA's large annual gathering later in the year.

"This is where a smaller crowd can really favor both the operators and the vendors, and where rubbing elbows with decision-makers happens at every turn," said TLPA President Terry O'Toole of Kansas City Transportation. "It's a place where conversations on the Expo floor, or in the hallway after a General Session, can turn into a business deal, or into a group social event where long-term partnerships can be solidified."

Attendees will be welcomed with an opening cocktail reception when the Expo opens on April 24, followed by two General Sessions and additional Expo hours on April 25. The event, during which TLPA's leadership committees and board will meet to finalize the association's agenda for the rest of the year, concludes on April 26.



"This will be one of our most exciting Spring Conferences in recent years," said TLPA CEO Alfred LaGasse. "There will indeed be some very big ideas discussed there involving the future of this industry and the new strategic direction of our 101-year-old trade association. And since our event wraps up on a Friday, we're already hearing people say they'll extend their stay for the weekend to experience all that New Orleans has to offer."

Located on the banks of the mighty Mississippi River, the Hilton New Orleans Riverside offers a prime location from which to explore the city's cultural, historical, and culinary offerings, or to simply enjoy a leisurely walk to some of the best music venues in the country—and with temperatures in the upper 70s, there is no need to pack a jacket.

Member registration, as well as information about sponsorship and exhibition tables, is now available at tlpa.org/Spring-Conference. Rooms are available at the Hilton New Orleans Riverside for $199 per night (plus taxes and occupancy fee) until March 13 or whenever TLPA's block sells out.

Visit tlpa.org for more information.

[CD0219]