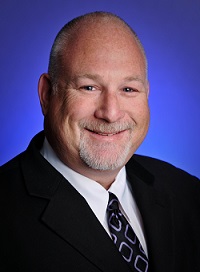 Barry Gross Dulles, Va. — Reston Limousine has hired Barry Gross, a veteran of the ground chauffeured transportation industry, as Director of Business Relations. In his new role, Gross will focus on affiliate and event business, as well as customer service training.
"Barry has an extensive track record of generating revenue and increasing efficiencies throughout his extensive career in the business, and we're excited to have an industry professional of his caliber join our high performance team," says Reston Limousine CEO Kristina Bouweiri.
Gross previously has worked at All Resort in Utah and ExecuCar in Arizona; he most recently served as Executive Director of Richmond, Virginia-based A Goff Limousine & Bus Co. During his tenure at A Goff, Gross expanded the company's operations in the key Richmond and Washington DC markets; improved efficiency and profitability, and revamped the company's training program.
"Our company is continuing to grow at a rapid rate, and we need new team members who not only can help us manage that growth but take it to another level," says COO Tony Simon. "Barry's proven success in the industry and his reputation as a high energy, positive individual make for an excellent fit for our results-driven corporate culture. We anticipate that with the addition of Barry to our team, we will continue to exceed the expectations of not just our corporate and charter clients, but our partners within the industry."
Active within the ground chauffeured transportation industry at large, Gross is an editorial contributor to Chauffeur Driven as a writer and show presenter. He also serves on Chauffeur Driven's advisory board, and is a regular at the NLA's annual "Day on the Hill" lobbying sessions.
Visit restonlimo.com for more information.
5/14