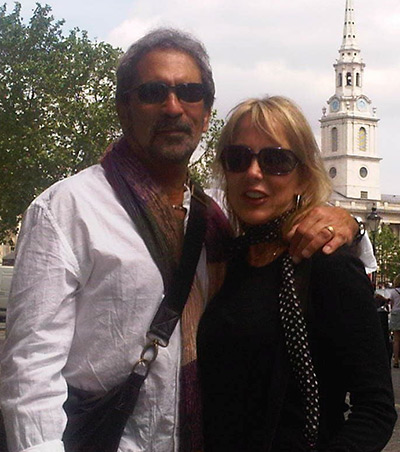 Neil Goodman of Aventura Worldwide (1947-2019) Neil Goodman, managing partner and founder of Aventura Worldwide in Aventura, Florida, passed away on November 18 after a short battle with cancer. Nearly 300 friends, family, and members of the industry were present when he was laid to rest yesterday in Florida.
"It was a very sad day, but there were lots of good stories shared about 'The Godfather' as we called him. He was a terrific guy with a huge personality, and above all, a great friend to so many people. We are all stunned at the sudden and unexpected loss of our dear friend," said Dawson Rutter of Commonwealth Worldwide.
Goodman was a fixture in the industry for years, although it was happenstance that he chose chauffeured ground transportation. Goodman adopted the Sunshine State as his home, as many New Jersey natives are wont to do, several decades ago. While pursuing a career in an entirely different industry, he took on a customer-service gig at a high-end resort that included chauffeuring guests, a job that he said he truly enjoyed. Several years later in the early '90s, he turned that passion for service into his own operation, and Aventura Worldwide was born.
Goodman, along with his wife and life partner Toni, built a well-respected company in the ultra-competitive South Florida market, catering to high-end clientele, celebrities, and sports figures. Goodman said in a Chauffeur Driven article in 2015 that he wanted to be able to pass along a company to his children, one that they could then leave to their children one day. Their son Scott Tinkler joined the company over a decade ago and now serves as president and CEO. Their daughter Kristen is the most recent family member to sign on to Aventura as director of sales and marketing.
Kristen spoke of her father's generosity and spirit while delivering a eulogy during the ceremony. "He had a way of making you feel like you were the most special person in the world. His family meant everything to him, but Aventura was his legacy. We as a family are passionate about carrying on his legacy because it's his name behind the brand—it's not just Aventura but Neil Goodman. That's important to us."
Goodman was a beloved and well-respected member of the industry, was a mentor to many (literally, as a mentor at the Chauffeur Driven Show), and a longtime NLA member. He also served as president of the South Florida Limousine Association, often partnering with other Florida associations to combat the influx of TNCs in the state.
The family has requested that donations be made to Lauren's Kids (laurenskids.org).
We extend our condolences to the Goodman family, friends, and loved ones, as well as the Aventura team on their loss.
[CD1119]