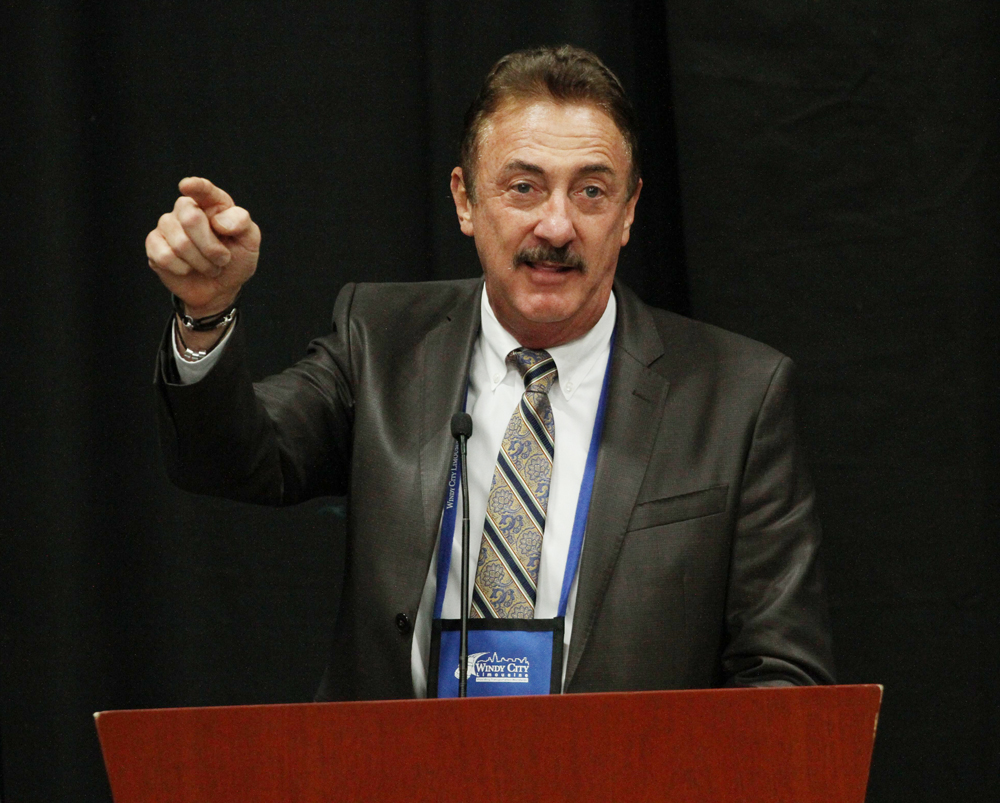 FLA President Rick Versace of A1A Airport & Limousine Service Las Vegas —With the realization that many of their members and peers would be in Las Vegas for the 2020 Chauffeur Driven (CD)/National Limousine Association (NLA) Show, the Florida Limousine Association (FLA) hosted a general meeting on the show floor of the Mandalay Bay on February 25. Despite being 2,500 miles from the FLA's home office in Boca Raton, Fla., this arrangement provided the association with a unique opportunity to have a number of high-profile guests and speakers packed into a bite-size meeting.

FLA President Rick Versace of A1A Airport & Limousine Service, who also serves as NLA treasurer, opened the meeting by enthusiastically welcoming members and onlookers to "the greatest show on Earth." With help from Joey Wright of Royal Coach and Limousine, the meeting was livestreamed on Facebook so that members in Florida could still take part. Versace encouraged those not in attendance to make plans to come to the next CD/NLA Show by stating "if you're in the luxury ground transportation business, this is where you should be."

First, Versace welcomed newly elected NLA President Robert Alexander of RMA Worldwide who thanked everyone for their support before stating his admiration for the FLA and its board. Alexander pointed out that the FLA has an amazing reputation, and its members have done a "great job navigating the waters" of the oft-problematic Florida state regulations.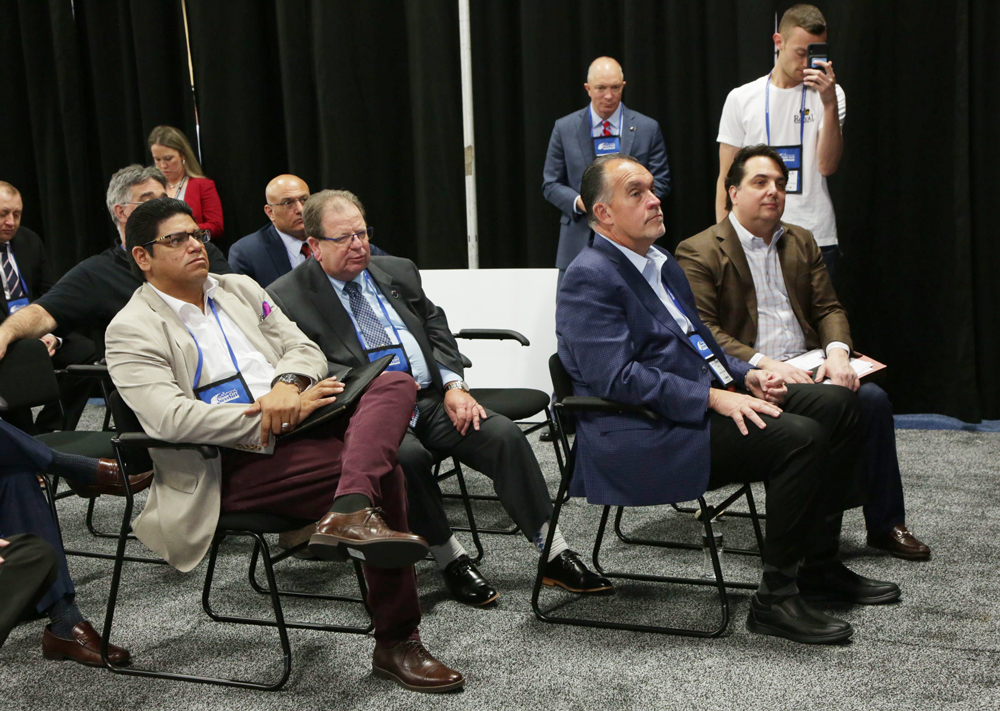 FLA meeting attracted guests and speakers from around the country and was streamed on Facebook Versace then provided the membership and guests with FLA updates, including a recap of the Association Summit that he moderated at the show. He touched upon insurance matters, U.S. Senator Charles Schumer's plans for a federal limousine bill, and recent association victories against the TNCs. Versace then revealed that the FLA's lobbyist is making headway with Florida's legislature, and a bill is moving quickly that would even the playing field with the TNCs. If the bill passes, luxury ground transportation operators would no longer have to register their vehicles locally county-by-county; there would only be a single state registration. This would be a massive game-changer for Florida operators, and, appropriately, the news was met with excitement.

Next, Versace introduced Tim Rose of Dolphin Transportation, spotlighting his role as one of the founders and respected leaders of the Limousine Association of New Jersey (LANJ), one of the largest industry associations in the country. Now that Rose is largely based out of Florida, he plans to use his wealth of experience with LANJ to help the FLA grow into an industry powerhouse. He pointed out that "events are key," and mentioned LANJ's success in fundraising with their annual auctions and golf outings.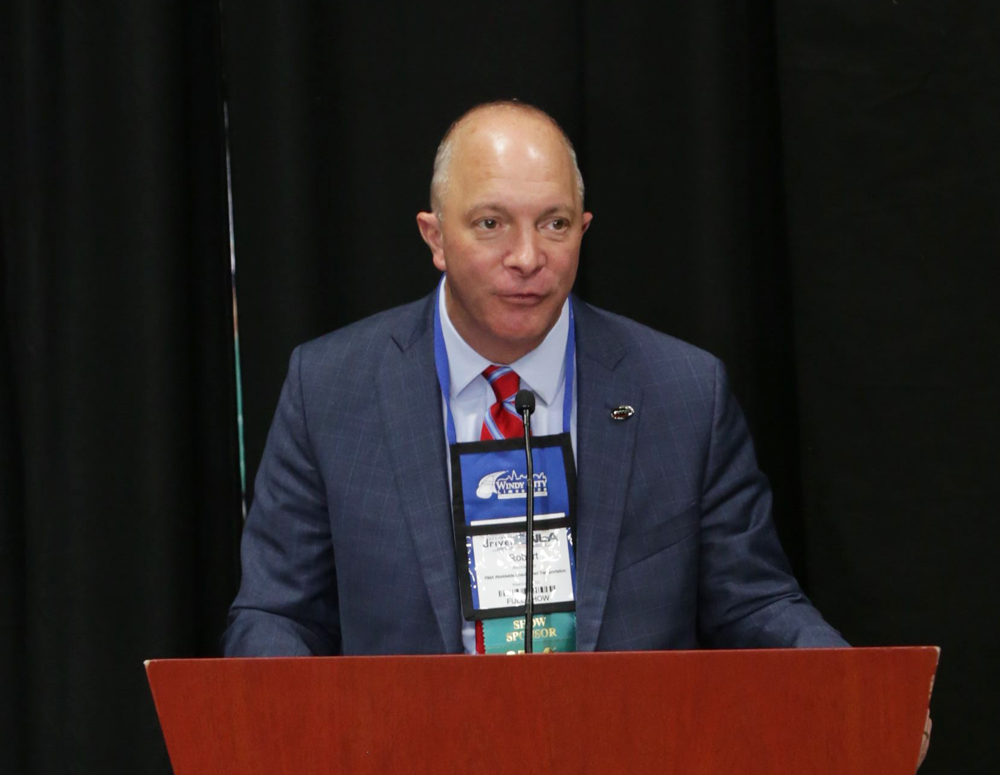 NLA President Robert Alexander of RMA Worldwide Versace then welcomed another familiar face, International Association of Transportation Regulators (IATR) President Matt Daus, who gave a rundown on regulatory issues facing operators across the country, particularly the federal laws introduced by Sen. Schumer. While the SAFE Limo Act (H.R. 4708), Take Unsafe Limos Off the Road Act (H.R. 4709), and End the Limo Loophole Law (H.R.4697) each contain important guidelines that would improve passenger and operator safety, Daus was quick to point out that there are items contained in each bill that could place a stranglehold on the industry and put many companies out of business. He closed by reaffirming the commitment of his law firm, Windels Marx, to offer free legal help to industry operators and associations.

Before the last speaker took the mic, Versace introduced representatives of Chosen Payments, who presented the FLA with a rebate check of $6564. Joe Guinn of Limo & Bus Compliance then finished the meeting by providing a brief primer on the Federal Motor Carrier Safety Administration's new CDL Clearinghouse Portal, which went into effect in January. This new resource allows operators to report and research any driver who may have a drug or alcohol violation on their record.

Visit floridalimousine.com for more information.

[CD0320]