The transportation industry has always been a vital component of the economy, but it's never been more evident than during this crisis that operators connect their community to the rest of the world. That was certainly true for Colorado boutique operator Simon Chen of Eight Black Cars—only his "community" extended 1,700 miles and six states away.
In late March, Chen received a call from his client, Anne, who was concerned about her brother Bob. The pandemic has been challenging for just about everyone, but it hit Bob particularly hard due to his added health concerns (severe anxiety and depression), and Anne just wanted to get her brother to her as quickly as possible so he wasn't struggling alone. Since flying from Colorado to Maryland wasn't an option, Eight Black Cars had the solution: a cross-country road trip.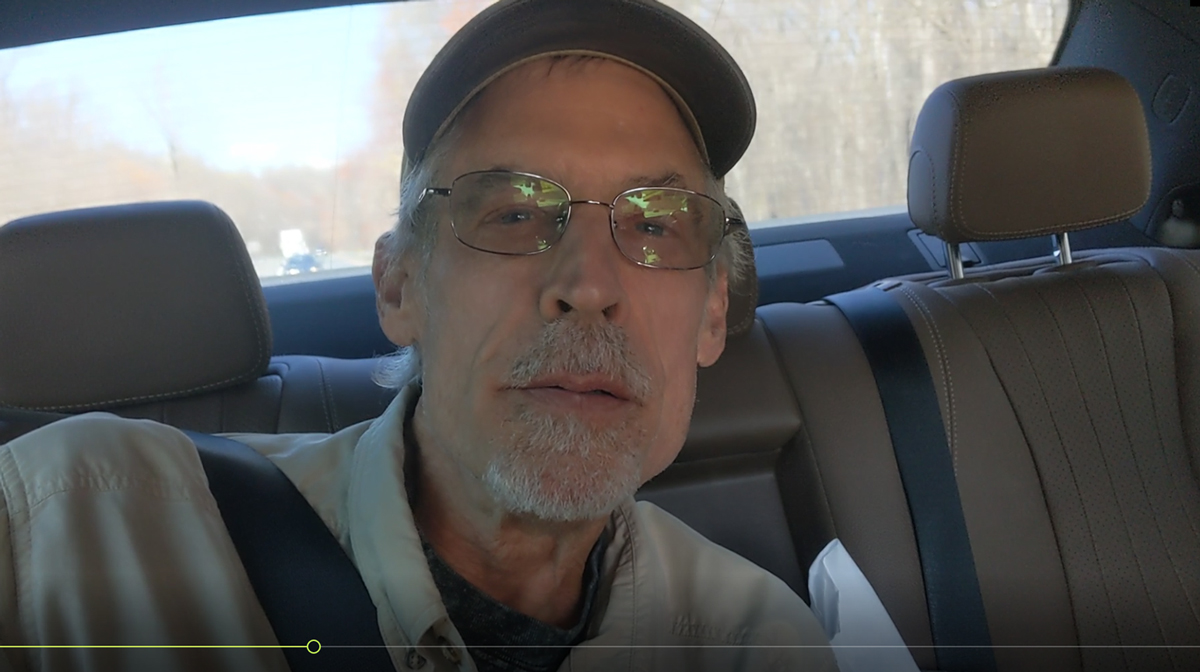 Eight Black's Client Bob
Chen reassured Anne and guaranteed that he would look after her brother—personally. He enlisted the help of Senior Chauffeur Joe Mendez, who was eager to deliver Bob safely to his destination. After a thorough deep cleaning of Chen's Mercedes-Benz E300 4Matic—complete with WiFi and a fresh HEPA cabin air filter—the three (yes, Chen included!) embarked on a trip that traversed the Midwest and ended in the mid-Atlantic state of Maryland.
Even cooler: Chen and Mendez documented the trip, highlighting the scenic (and not-so-scenic) landscape and engaging in some good-natured ribbing about who was the better driver along the way. The videos can be viewed on Eight Black Car's Facebook page, Chen's LinkedIn page, and here, here, here, and here. 
Safety was obviously a concern, so they took all the precautions during the trip: Using hospital-grade cleaning products for after fuel and food breaks, monitoring their temperatures every 6 hours, had gloves and masks on hand, and Chen and Mendez rotated two-hour driving shifts while Bob relaxed in the passenger cabin. And when they delivered Bob to his final destination, Chen says he had become more than just a client—he was a friend.
"The thing that made it totally worth it was the friendship we developed with our client, Bob. A nicer guy you could not meet," said Chen. "It was a pleasure and a privilege to drive Bob. And even more of a privilege to serve people like Anne. We would do it again in a heartbeat."
Chen was also inspired to help out his Boulder County senior clients who may not have access to safe transportation, or who need a little assistance with groceries. Earlier this month, he announced that he was offering a complimentary service to pick up their online grocery order from their store of choice. The delivery is virtually contact-free as the chauffeur will leave the packages at the front door, and clients can tip via credit card.
Visit eightblackcars.com for more information.
[04.14.20]