On June 2, the Minority Limousine Operators of America (MLOA) held their latest in a series of weekly meetings designed to keep their membership up to date on the industry during the COVID-19 crisis. The afternoon online meeting—the association's first held via Zoom—was attended by operators from coast to coast, along with CD Editor Rob Smentek.
With the issue of EIDL and PPP "beaten to death" during the past weeks' meetings, MLOA President Darrell Anderson of A-National Limousine expressed his desire to shift gears a bit and turn the focus of the group towards the future. As such, he welcomed MLOA Founder and current Board Member Maurice Brewster of Mosaic Global Transportation for a presentation to help operators get out of their comfort zone and look for new opportunities.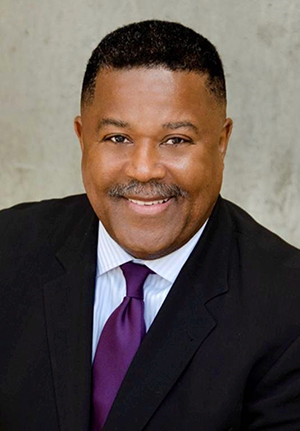 Mosaic Global Transportation CEO Maurice Brewster
"The 800-pound gorilla in the room is the fact that we don't know what tomorrow will bring," said Brewster. "If we don't have a paradigm change, we're all going to be hurt."
Brewster then began a slideshow presentation that he shared with GBTA members the previous week. The three-tiered session offered perspectives on the new norm, including new business opportunities; the essentials of what your business needs to do to protect clients and employees; and preparation for a seemingly inevitable second wave of the virus.
With 92 percent of business travel cancelled, and corporate bookings virtually non-existent, Brewster said that "now is the time to collaborate and share best practices—we are stronger than numbers." Taking that to heart, he encouraged MLOA member to seek business with hospitals as Mosaic has had recent success with non-emergency patient transportation. Brewster pointed out that the luxury ground transportation industry can offer documentation of cleanliness and safety to hospitals, as well as patients and their families, as opposed to the gamble they take with TNCs, taxis, and other non-emergency medical transportation providers.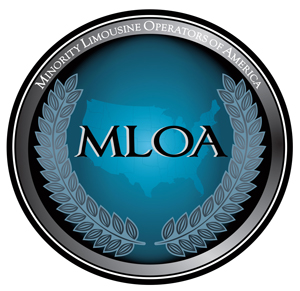 Next, Brewster's presentation offered six essentials he believes need to be done to keep your employees and clients safe. These include preparing your building, prepping your workforce, controlling access to buildings and vehicles, developing a social distancing plan, reducing touch points and increasing cleaning, and over-communication with clients and staff. Training, following, and documenting these procedures to the letter will not only ease clients' concerns—thereby enhancing your image—but also protect you from liability.
To conclude his presentation, Brewster encouraged his fellow operators to make preparations for an anticipated surge of cases again in the fall. "Don't be afraid; be prepared," he advised. With the current precautions currently being undertaken, both in terms of safety and fiscal matters, the industry will likely be much better prepared for the next round of the virus. Brewster urged members to listen to scientists instead of "their gut" when it comes to making decisions about COVID. He also suggested that companies and associations negotiate a deal for the industry to get certified by the Global Biorisk Advisory Council. This organization provides education, training, certification, response management, and crisis consulting for situations where environments require a much higher level of cleaning, disinfection, and restoration. 
As the meeting commenced, MLOA board members were welcomed to speak and address the attendees. Newest Board Member Maya Adrine of Golden Limousine International used the opportunity to thank the organization and its membership for attending these meetings and spreading their insight. Lastly, the MLOA membership committee—Reggie Tymus of Capital City Limousine and Tiffany Hinton of MOTEV—informed the group that new onboarding processes are in effect for membership renewal.
Visit mlooa.org for more information, including a recording of each weekly meeting. 
[06.05.20]