Nearly 100 participants from all across New England joined the recent New England Livery Association (NELA) quarterly meeting, held via Zoom and hosted by NELA CEO Rick Szialgyi with assistance from Lauriane Lebrun of Lexian Management on June 9. The two-hour meeting ran the gamut of topics, including legal issues, airport operations, the latest on industry resources, regulatory updates, and preparing for a return to business. CD Managing Editor Susan Rose joined the call.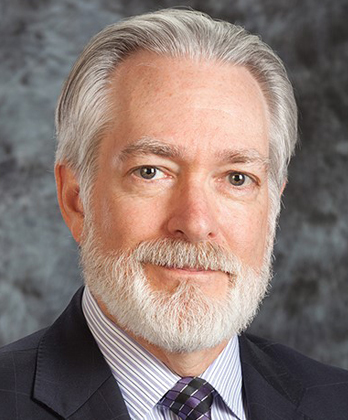 NELA CEO Rick Szialgyi
Meeting sponsors included Gold-level sponsor Dedicated Funding; Silver-level sponsors Alternative Claims Management and Transport the People; and Bronze-level sponsors Above All Transportation, Chauffeur Driven, Dav El/BostonCoach, Gullotti Insurance Agency, Lexian Management, Research Underwriters, RMA Worldwide, and T-Mobile.
NELA President Jason Dornhoffer of United Private Car started off by thanking the NELA Board for their assistance and support during his presidency as this was his last meeting in the position. 1st Vice President Joseph Cardillo of AOT Global is taking the reins July 1.
The first of the guest speakers was NLA President Robert Alexander of RMA Worldwide, who offered his optimism and advice on what he's hearing from operators around the country. The NLA has been working with Cornerstone Government Affairs to provide daily updates on what's happening legislatively (available on the NLA's COVID resource page on its website). Although he cautioned that the recovery is going to be a slow return, he was encouraged by new reservations for the summer and fall, as well as the progress that is being made to combat COVID-19—especially regarding vaccinations. He admitted that he's had to shed some fleet and scale his business to current demand; he advised others to watch resources, slow cash burn, avoid unnecessary debt, and be patient because business will come back.
Alexander also said that the industry's cleaning and disinfection efforts "will be the great differentiator from TNCs," and he urged operators to share these details with clients. The NLA recently partnered with the Global Virus Network, an international coalition of medical virologists whose goal is to help the international medical community by improving the detection and management of viral diseases to create a recommended hygienic protocol for drivers and operators amidst the COVID-19 pandemic. The full cleaning protocol can be found here. 
Later in the call, NELA Board Member Brett Barenholtz of Above All Transportation/Boston Car echoed Alexander's advice on using the NLA's upgraded cleaning routine as a commitment to their duty of care to their customers. For those who operate motorcoaches, he recommended "common sense" procedures such as boarding back to front, requiring masks for passengers and the driver, and skipping rows for social distancing.
There were mixed feelings about hard plastic shields that are being installed by operators in buses and sedans, noting the potential for increased liability in accidents and questioning their efficacy. In one of three live polls, attendees were asked if they had installed, or planned to install, partitions in their vehicles: 59 percent said yes, and 41 percent said no. Operators were urged to work with their insurance carrier before making any modifications.
Jose Perez of DPV Transportation spoke about how his company is preserving cash and what financial options operators might consider. A self-professed numbers guy, the COO urged every operator to keep a strong pulse on their financials and to negotiate wherever possible, including with landlords and banks. He said he was heartened by the changes to the PPP, but that Chapter 11 bankruptcy—which is a restructuring of debt with the goal to return to viability—could be a stigma-free avenue for those companies in dire situations.
Mike Hadley of Boston's Logan International Airport and Brian Baik of Connecticut's Bradley International Airport weighed in on the small uptick in traffic they are seeing. Both strongly encouraged any chauffeurs entering the facilities to wear masks and, of course, frequently wash their hands.
Dyann Prouty and Elizabeth Leaman of the Massachusetts Department of Public Utilities advised that inspections are still happening and urged all operators to stay in compliance regarding vehicle inspections and drug testing. Prouty reminded operators that parked vehicles should be thoroughly inspected by maintenance staff before returning to service, not just during a pre-trip inspection by the chauffeur. She also advised any driver to avoid working if they are not feeling well.
There were plenty of topics covered by Ellen Kearns of Constangy, Brooks, Smith & Prophete regarding HR and legal questions. She reminded operators that it was their duty under OSHA guidelines to ensure a workplace free of safety violations, which could include COVID-19. By demonstrating stepped-up cleaning protocols, socially distancing, and requiring sick employees (and passengers) to stay home, it's a reasonable assumption that companies are doing what they can to avoid putting employees in harm's way. She also addressed extended furloughs: If the furlough lasts more than six months, the Worker Adjustment and Retraining Notification (WARN) Act comes into play and the company must give notice that employees could lose their job. She advised everyone to speak with their local department of labor as well as a labor attorney so that they were in compliance with their state regulations.
In two other live polls, attendees were asked if they had trouble convincing employees to come back from unemployment: 66 percent said yes, and 34 percent said no. Additionally, participants were asked in a two-part question if they had applied for and/or received either PPP or EIDL: 48 percent of respondents applied for PPP, and 29 percent applied for EIDL. Of those, 81 percent of respondents received PPP, 32 percent received EIDL, while 10 percent of respondents did not apply for or receive either loan.
The annual Chauffeur Appreciation Day, a summer staple for the past two decades, has been rescheduled to September 17.
Visit nelivery.org for more information. 
[06.15.20]