ABC Companies, a provider of motorcoach, transit and specialty passenger transport equipment, has been designated as the Eberspächer Certified Service Partner for the United States. After an extensive vetting process, Eberspächer selected ABC Companies' Specialty Vehicles and Technologies (SVT) division to provide their customers a comprehensive range of service, parts, and dedicated technical support. This new program is part of Eberspächer's ongoing enhancements in customer satisfaction for motorcoach and transit customers, including emerging zero emissions electric vehicles (ZEV).

As a qualified Eberspächer Service Partner, ABC SVT and ABC Parts Source divisions will support Eberspächer HVAC systems within the OE and replacement markets, providing access to parts and service directly through a nationwide parts and service network. With access to a comprehensive online parts ordering system and U.S. based call center, Eberspächer says that its customers can expect fast and convenient turnaround on components. ABC warranty claims specialists can also assist Eberspächer customers in warranty support and claims processing as required.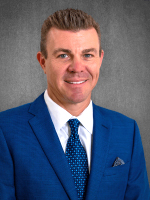 ABC Companies President Roman Cornell
"Customers trust ABC to support their needs for major repairs and overhauls to simple components, and we are excited to represent a quality tier one supplier like Eberspächer within our service offering, technical support and expansive parts inventory," said ABC Companies President Roman Cornell. "We distribute numerous tier-one OEM and national aftermarket brands, so we understand the importance of providing high-quality components, delivered via a superior customer experience. We began working with Eberspächer in this capacity to provide field service assistance on Proterra buses given our familiarity with Eberspächer and ZEV requirements. This created the synergy with our technicians, warranty, and parts specialists to offer the knowledge and expertise necessary to help customers keep their fleets up and running including critical climate controls for passengers and drivers."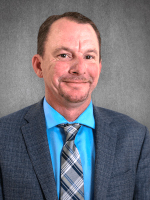 ABC Companies Vice President Parts Source John Gillis
ABC Vice President Parts Source John Gillis stated, "We are proud to represent the Eberspächer brand, giving operators direct access to ABC's established supply chain, nationwide network of parts hubs and warehouses as well as proven support and service capabilities."
"We believe that customer service starts at delivery, regardless of whether it is a motorcoach or a simple part. Being able to find, order, receive, and be accurately billed seems basic, but consistently delivering is critical. Making sure we can answer any questions and provide necessary support along the way allows us to continually improve our service," said ABC Companies Vice President Marketing Thom Peebles.
"Working with organizations like Eberspächer, who share our commitment to customer service and can leverage our systems and processes, allows them to continue focusing on designing and manufacturing high quality components, while relying on a robust process to satisfy their customers, a real win-win," added Cornell. "By aligning with new innovative partners, we continue to develop a higher level of technical knowledge that can deliver greater operational efficiency and opportunity to transit and motorcoach operations. The ability to bring this expertise as a service to Eberspächer and its customers is something we see as a growing opportunity for other manufacturers and suppliers, and we are happy to be behind the scenes using our resources on their behalf," concluded Cornell.
Visit abc-companies.com for more information.
[04.20.21]