The countdown is on: We're just days away from the luxury ground transportation industry's event of the year, the 2021 CD/NLA Show at the Gaylord Texan on October 10-13, and we couldn't be more excited to once again see our industry friends and family in person. If you were waiting until the very last minute to see if you could sneak away from your company for a few days, never fear because there's still time to register! Head on over to cdnlashow.com today for your last chance to save $50 by registering in advance before heading to Dallas.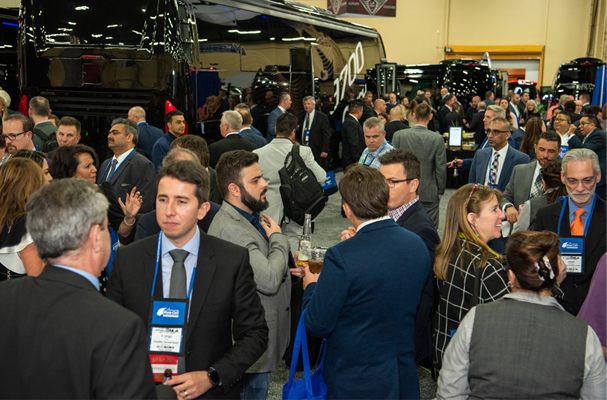 We're thrilled to bring our fall event to Texas for the first time, but with all the education, networking, and events you've come to expect from CD/NLA shows. We're especially excited about our incredible show floor, which features more than 60 vendors and exhibitors. We have an awesome selection of products, services, technology, and metal to offer. The show floor activity kicks off with Monday's ribbon-cutting ceremony at 1:00 p.m., followed immediately by a Champagne Toast sponsored by Title Sponsor Ford-Lincoln Livery Vehicles. While you sip on some bubbly take some time to check out Ford-Lincoln's vehicle offerings, including the new Lincoln Aviator, which is impressing operators and passengers across the industry. This is your first chance in well over a year to kick the proverbial tires, so head over to Volvo, Cadillac, and BMW to get a first-hand look their newest livery models. What's more, we're providing free lunch every day on the show floor, so you'll be able nosh and network with your fellow operators. But wait—there's more. On Tuesday, we'll have Happy Hour on the show floor, and you can enjoy a free drink thanks to our friends at HyperFog (be sure to stop by their booth #50 for your drink ticket).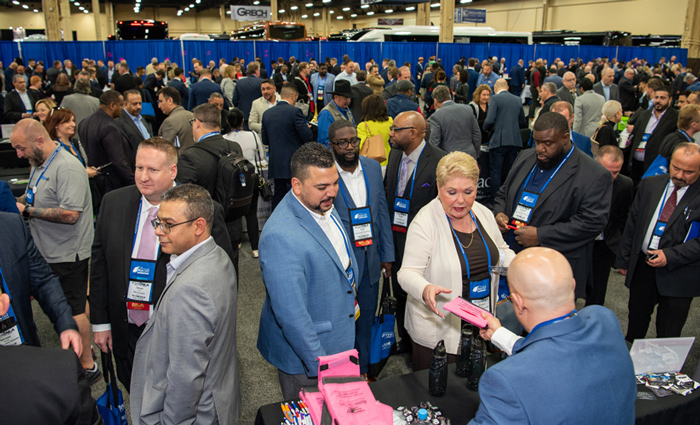 Our shows are nonstop opportunities for education, and this one is no exception: Be sure to catch our bonus Fast Lane sessions on the show floor, covering a diverse range of topics, including building a team of chauffeurs, leveraging social media, the latest technology for client payments and connecting with affiliates, CDL training, an ask us anything session, and much, much more. And, as always, our show floor is where you can find exclusive Limo U Academy programming from Bill Faeth at the NLA Lounge, where you can also recharge your batteries (literally and figuratively) and relax with other attendees.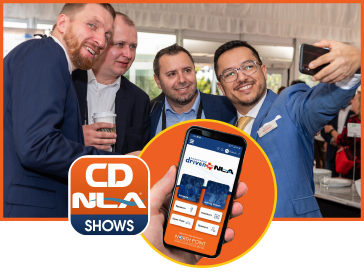 On Tuesday morning at 11:15, the show floor is host to one of the most anticipated events, the Affiliate Central Global Partner Forum, sponsored by Volvo. This is your opportunity to network with dozens of operators from markets around the world, who are looking to partner with you.
The entire schedule as well as information about speakers, exhibitors, seminar information and slides, and maps can be found on our official show app, sponsored by North Point Global Transportation Services. You can download it for free at your favorite app store by searching CD/NLA Shows. The app is not only a great way to get the jump on our event and start your planning, but you can also engage and interact with fellow operators and vendors.
Visit cdnlashow.com for more information.
[10.04.21]