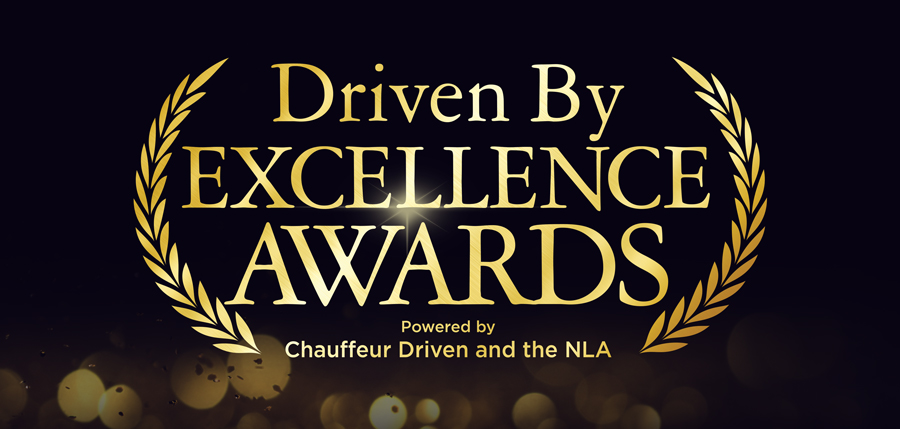 With the 2022 CD/NLA Show fast approaching, Chauffeur Driven and the National Limousine Association (NLA) are excited to announce the return of our Driven By Excellence Awards, which will be presented on Tuesday, March 29 at the Paris Las Vegas Hotel in conjunction with the Charity Dinner that benefits the Harold Berkman Memorial Fund.
Operators and industry professionals across the world have faced unprecedented challenges in the past two years and rose above many obstacles, while some found extraordinary ways to defy the odds. Reflecting the times, our 2022 awards categories showcase the best of our industry for their achievements in innovation, resilience, charity and community service, chauffeuring, and mentorship (more information below).
Did your company or team do exceptional things during COVID? Prove it! Your nomination is an opportunity to be recognized for those efforts, so click this link to tell us your powerful story. Operators of ALL sizes and locations are welcome to complete a nomination, and a multi-tiered committee of experts from within and outside the industry will judge the entries based on a pre-determined series of criteria. Nominations are open now and will be accepted through February 4, 2022.

Details about the categories:
Charity & Community Service: Within a tremendously benevolent and giving industry, this award recognizes an individual who truly goes above and beyond to support community and charitable efforts. This award is dedicated to those who offer their time and energy to philanthropic activities, not just their donations.
Resilience: During one of the most challenging periods of our lifetime, operators across the globe had to regularly adapt and persevere when uncertainty was the only constant. This award recognizes those company leaders who dug deep, found solutions, and thrived in the face of unprecedented challenges.
Innovation: Almost anyone can be a great business leader with a successful operation, but the truly exceptional trailblazers write the playbook rather than follow it. This award highlights those who have transformed their business or the industry for the better with their visionary ideas or procedures, often becoming a model for others to emulate.
Chauffeur of the Year: Does your company have an all-star chauffeur who consistently goes above and beyond for your clients and your business, or serves as a mentor for the rest of your chauffeur team? Highlight their contributions by nominating them for Chauffeur of the Year.
Industry Mentor: Working with competitors—whether it's to share vehicles, staff, or business advice—has been a hallmark of this uniquely collaborative industry, exemplifying that a rising tide really does lifts all boats. This award is designed to recognize those who have consistently supported, encouraged, or offered guidance to other operators for the advancement of the industry. 
From safety to customer service to leadership, these annual awards aim to recognize the best of the best in the chauffeured ground transportation industry. Don't miss your chance to be among the second award-winning line-up. Don't forget: submit your nomination by February 4, 2022.

If you haven't registered for the show, now is the time. Our exclusive Early Bird Rate is in effect that lets you save $70 dollars (NLA members can save a whopping $100). What's more, we have a room block at the Paris Las Vegas Hotel for $159/night. This block will fill up, so book your room today.
Visit cdnlavegas.com for more information.
[01.12.22]