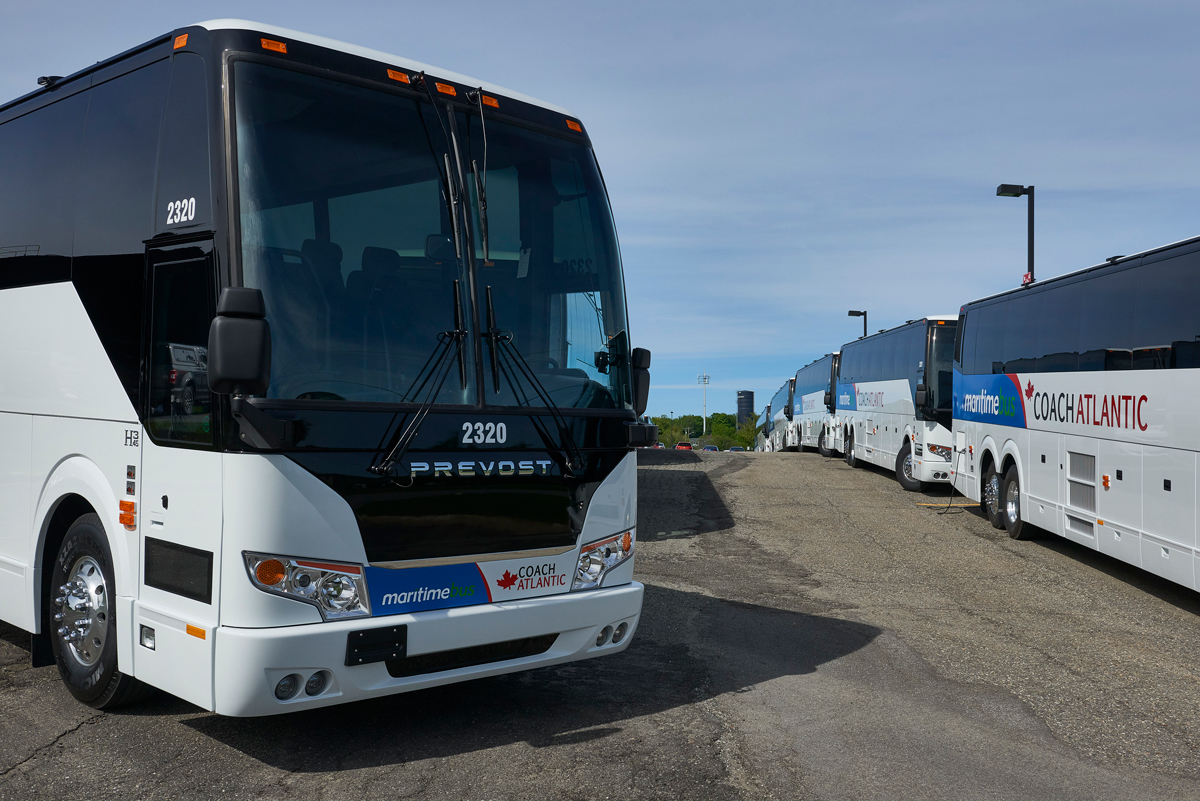 Coach Atlantic Maritime Bus took delivery of 10 new Prevost H3-45 buses
During a recent visit to the Prevost headquarters in Sainte-Claire, Quebec, Prevost customer Coach Atlantic Maritime Bus, a family-owned and -operated business and leading provider of passenger transportation in Eastern Canada, took delivery of 10 Prevost H3-45 coaches, the first of 50 contracted for completion over the next five years. While on-site, the Coach Atlantic Maritime Bus team toured the Prevost manufacturing facilities and met with employees to share the story of how they got into the motorcoach industry, their plans for the future, and why they chose Prevost.
"Prevost is well-regarded in the industry," said Coach Atlantic Maritime Bus President Matthew Cassidy, "a company with a reliable product, and a tremendous support team to keep our buses on the road." The 10 new coaches were put into service Tuesday, June 7, Cassidy reported. "We had everything lined up," Cassidy said. "We wanted those coaches on the road this Tuesday. Not in three weeks. Tuesday."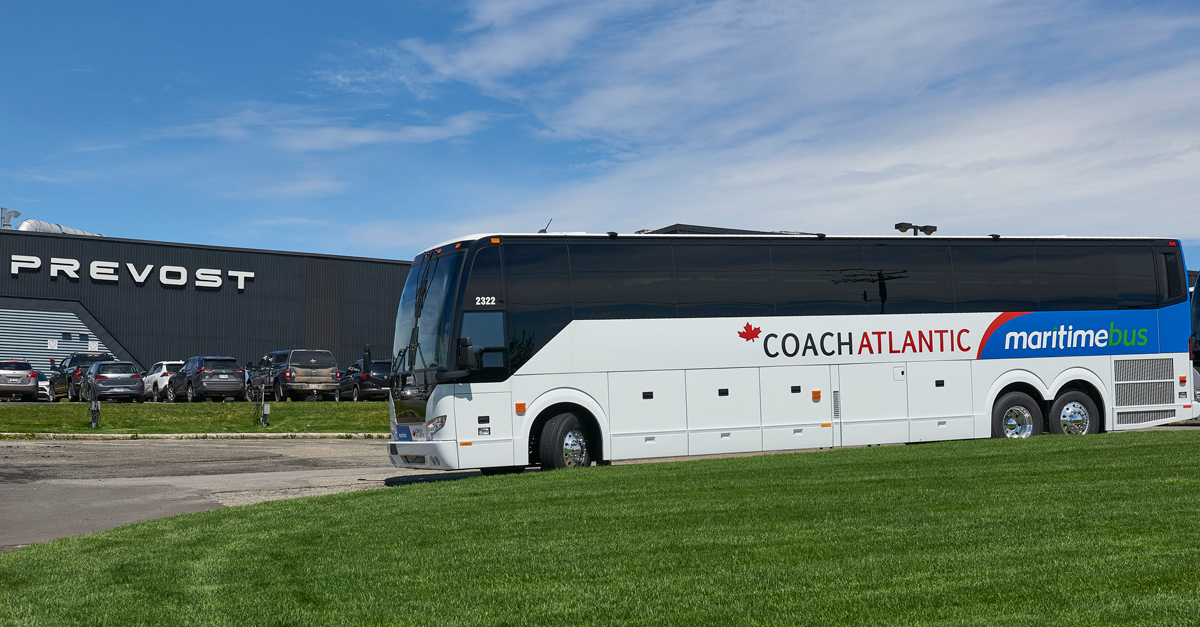 Coach Atlantic Maritime H3-45 bus at Prevost HQ
During the meeting, Coach Atlantic Maritime Bus Owner Mike Cassidy remarked on the personal and business COVID stress all the stakeholders in the motorcoach industry have endured. He recounted a visit to the company's Moncton location where he stopped to thank employees for their support and commitment through the pandemic. When Cassidy offered thanks to the head mechanic, he responded with a counterthanks, "Thanks for buying Prevost."
Prevost President Francois Tremblay concluded the meeting by acknowledging the Cassidys as valued members of the Prevost family. "We are very fortunate to be part of your family," Mike Cassidy responded. "Our customers, ourselves, Prevost, Volvo. We should all feel very good with this relationship. Our industry is looking forward to rebounding this year, and into 2023."
Visit prevostcar.com for more information.
[06.21.22]