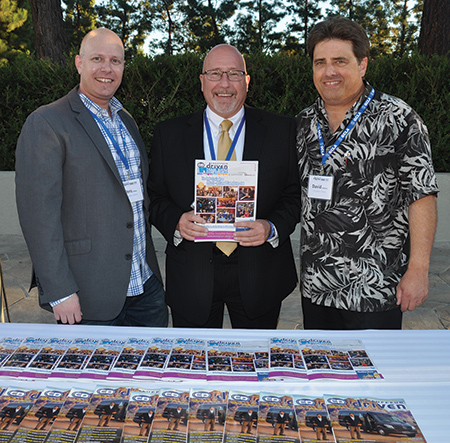 Costa Mesa, Calif. — The Greater California Livery Association (GCLA) held its fourth annual Expo and Trade Show September 23 at Orange County's Promenade Event Centre & Gardens, bringing with it vendor and vehicle displays, sponsor presentations, and guest speakers—as well as an upbeat atmosphere that is reflected in its organizers' enthusiasm for the event.

"It was just a phenomenal show," says GCLA First Vice President Kevin Illingworth of Classique Worldwide Transportation. "We had way more people than we expected, the vendors were extremely happy, the guests were great, and we had some great speakers."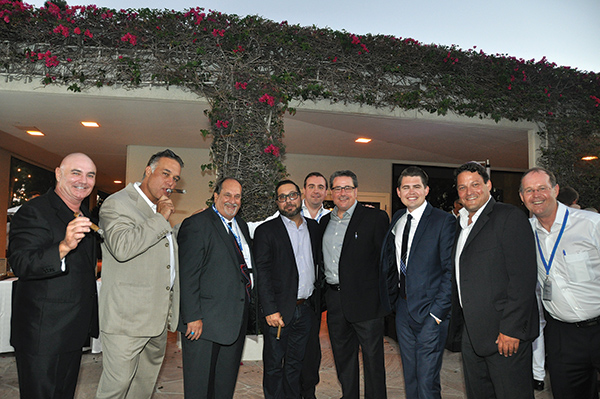 Chauffeur Driven Publisher Chris Weiss and West Coast Editor David Hartson were both on hand to attend the one-day shindig that has become the GCLA's biggest function of the year. The 2014 Expo's turnout easily topped those of previous years, boasting an attendance of about 310, who embraced the event's theme of wiping the industry clean by donning their finest whites for a White Party.

After the evening kicked off with roughly 20 vendor displays that showcased the services and products of companies such as Lincoln, SoCal Penske/Acton Fleet Sales, Century Business Solutions, and Grech Motors, representatives from Cadillac and Ford then gave fleet presentations between dinner, drinks, and dessert.

One of the main draws was a TNC panel discussion with Cheryl Berkman of Music Express Worldwide, Dawson Rutter of Commonwealth Worldwide, and Gregg Cook of Government Affairs Consulting California, which was moderated by GCLA President Rich Azzolino of Gateway Global.


"I felt that more people would be interested in coming if we had Dawson and Cheryl speak," Illingworth says. "We set up the panel because TNCs are a hot topic. We wanted to make sure that everyone is aware of what's going on and what we're doing for them."

While Illingworth says that "everything flowed so well that it's hard to put your finger on just one highlight," he was pleased that the GCLA Expo continually fosters camaraderie among its attendees. 

"You get to see people who are actually competitors come together for one night and become friends, everyone networks and has fun talking to each other," he says. "It was great seeing everyone come out and support California operators and what we're doing in the industry to try and make sure that we can all stay on the same playing field."

With an attendance constantly on the rise and each year presenting a new learning opportunity, Illingworth has nothing but praise for this year's expo.

"We learn something new every time we do this," he says. "It just gets better every year."

Visit gcla.org for more information.

[CD1014]